When it comes to upgrading your truck, where do you start? Maybe you just purchased your first truck or have been driving your stock truck around for awhile and you want to improve the wow factor. Well, we have some ideas for you!
Let's start with first impressions. Here are two upgrades you will want for your truck from the get go.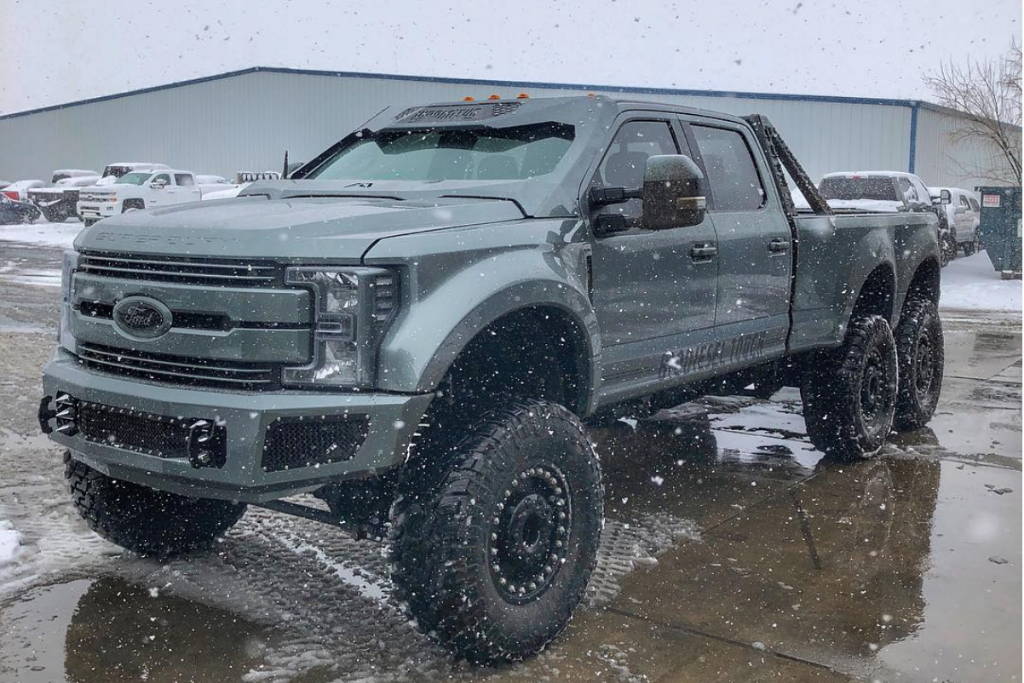 One of the most popular and best looking upgrades is to install a lift kit. This will increase your ground clearance for those off-road adventures, but will also make your truck stand out. There are many different sizes of lift kits. You can get anything from just a leveling kit all the way up to 12 inches or more.
So how do you decide which one fits your needs? Let's start small and go up from there. The leveling kits are for those who are not worried about having the biggest truck in town. It will take the sagging front of your truck and raise it to match the rear. This will give it a small increase in height which will give it that pop, but still be comfortable to get in and out of. Leveling kits are pretty simple to install since they don't require any major component changes other then spacers or a torsion bar key, and possibly some better shocks.
If you are looking for something to really make you stand out, then you want to consider something a littler larger. A 4 to 6 inch lift is a good height that will allow a larger wheel and tire combo and give some good ground clearance, but not be too over the top. These popular kits will require more changes like springs, shocks, and control arms, but come complete with everything you need.
If you are a DIY type of person, you could tackle this upgrade yourself. There are obviously pros and cons of doing it yourself. You need to be aware that your old suspension can be a real bear to remove if you don't have a lift to get your vehicle in the air. Licensed professionals that do these all the time have all the right tools and can make quick work of this job. They make sure all the other components are working as they should. One other bit of advice is that if you do a lift kit, you will also need to have an alignment done. This is important as it confirms everything is working the right way which will make sure your tires wear correctly and the truck drives without any issues.
Now if you are an off-road enthusiast or just want to have the biggest rig around then you will want a lift kit over 6 inches. These kits are not for the timid as they will be expensive and require a quality shop to install and make sure that everything fits and is working correctly.
You need to think logically about what you will be doing with your truck and then pick which one fits you.
If you do choose to start with a lift kit, it's a perfect time to swap out your small stock wheels and tires to some larger custom sizes. The size will actually depend on what truck and lift kit you choose. We have a large selection of wheels to cover whatever you are looking for. You can find them here.
New wheels and tires will drastically improve the look of your vehicle and still give it that curb appeal that people will notice as you pull into your favorite eating spot. However, unless you're an outlaw you will also need to consider your state laws regarding how far the tires can sit outside of the body fenders and the requirements for mud flaps, and we can help with those needs also.
Find our fender flares here.
Find our mud flaps here.
If you want more in depth information on upgrading your wheels, be sure to check out this article.
Now it's decision time. Start with these upgrades and your truck will be breaking necks in no time!
Find all our lift kits and suspension parts here.