DIESEL POWER GEAR GIVEAWAY
BLACK FRIDAY GIVEAWAY
THE BIG 3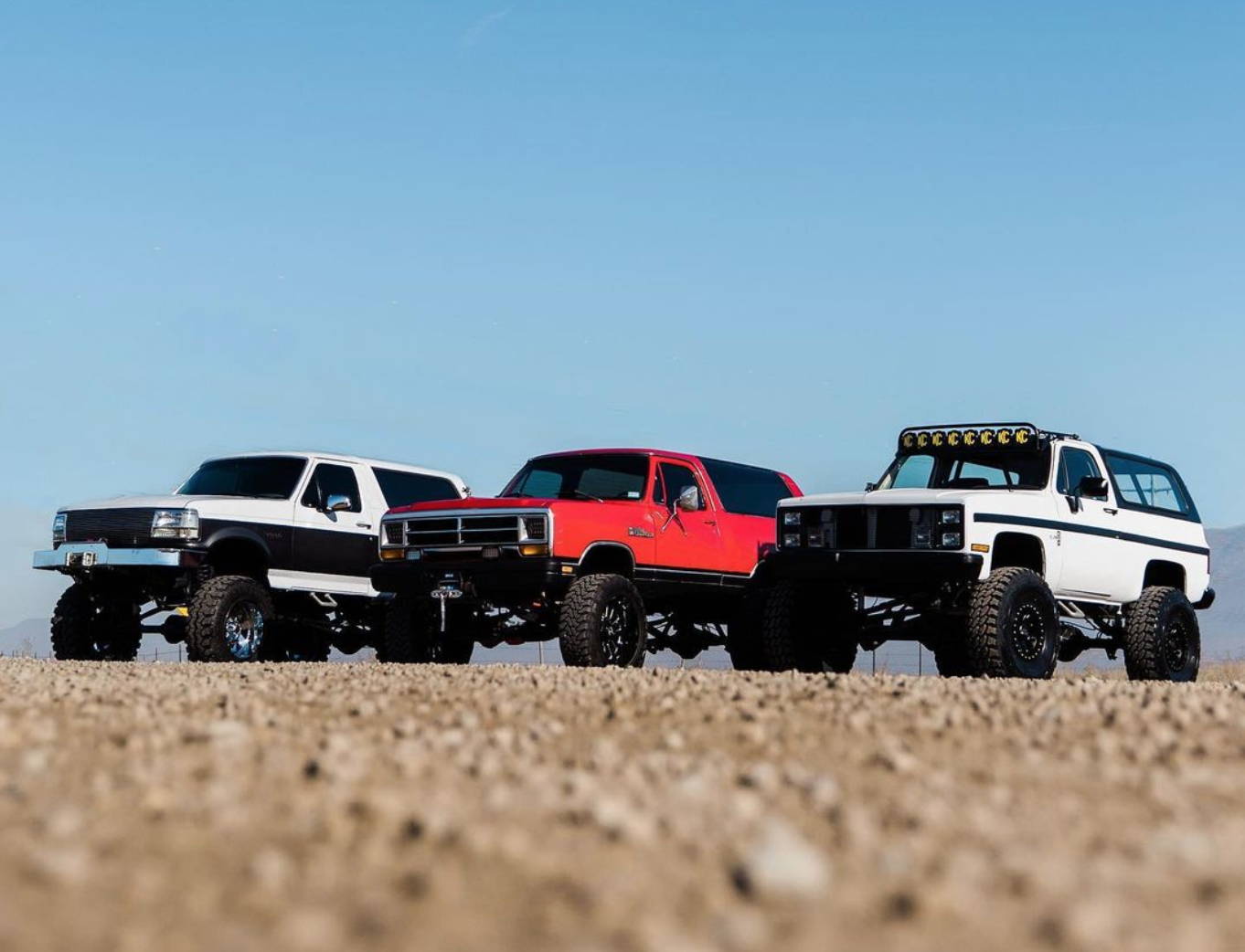 November 23rd, 2021 - November 30th, 2021
1) 1995 Ford Bronco XLT
351 V8
2) 1986 Dodge Ram Charger Royal SE
400 Cubic Inch Big Block V8
3) 1986 Chevrolet K5 Blazer
6.6 L LBZ Duramax
1) FORD BRONCO
Thomas Sullivan
of Santa Rosa, California
2) DODGE RAM CHARGER
Mathew Branning
of Springfield, Georgia
3) CHEVY K5 BLAZER
Lauren Reilly
of Woodbine, New Jersey
THE BIG 3 GIVEAWAY ENDED NOVEMBER 30TH, 2021.
CONGRATULATIONS TO
1) FORD BRONCO
Thomas Sullivan
of Santa Rosa, California
2) DODGE RAM CHARGER
Mathew Branning
of Springfield, Georgia
3) CHEVY K5 BLAZER
Lauren Reilly
of Woodbine, New Jersey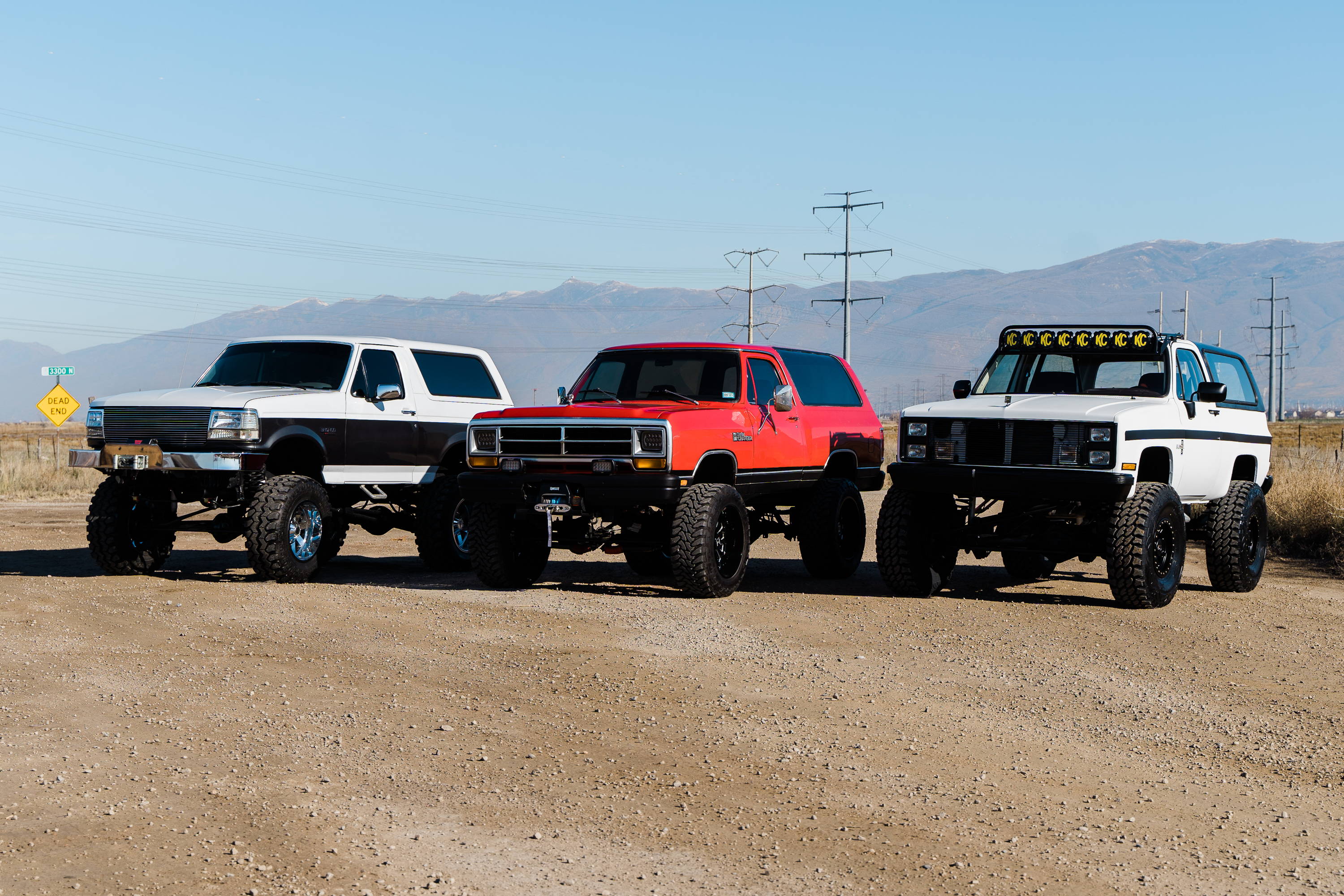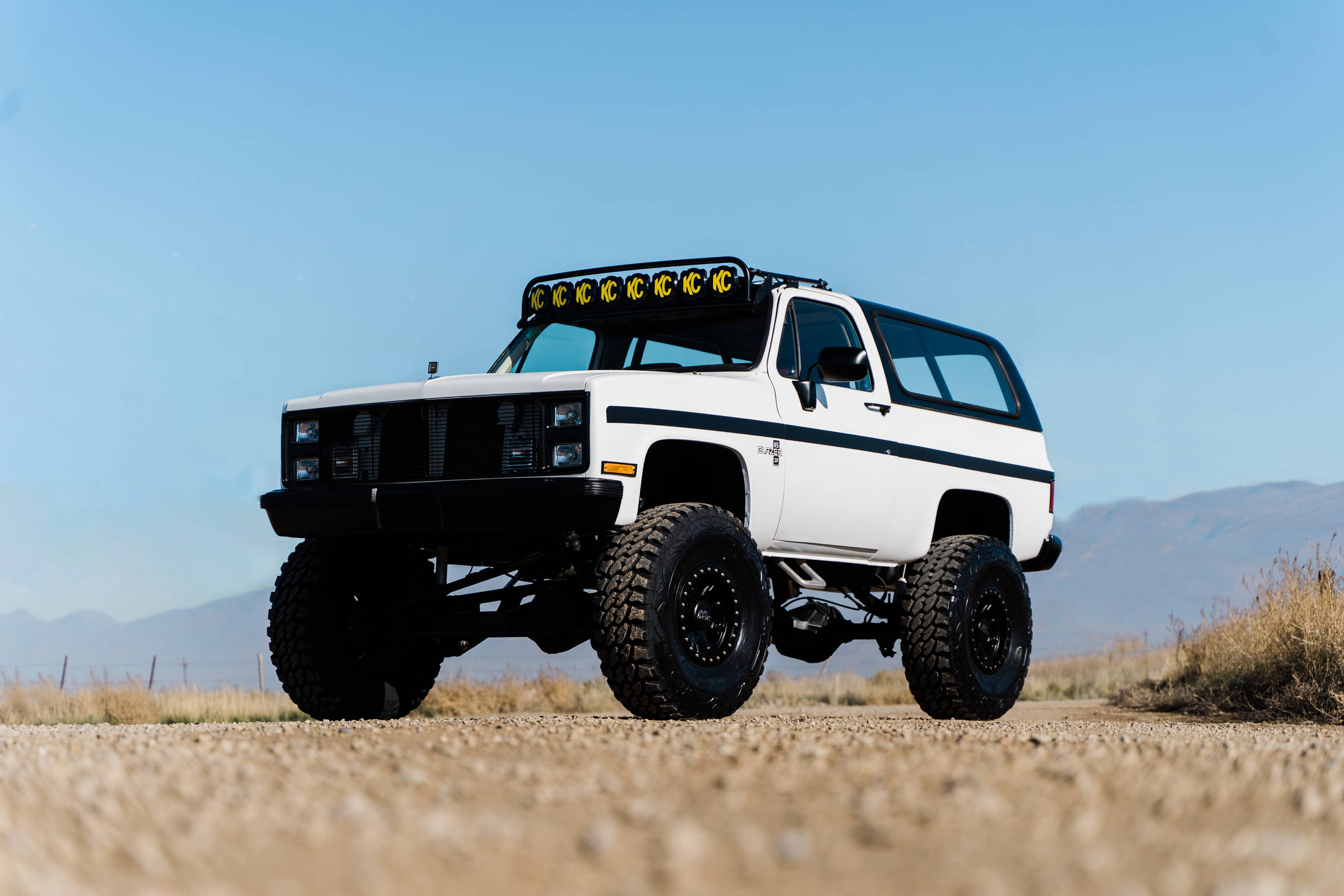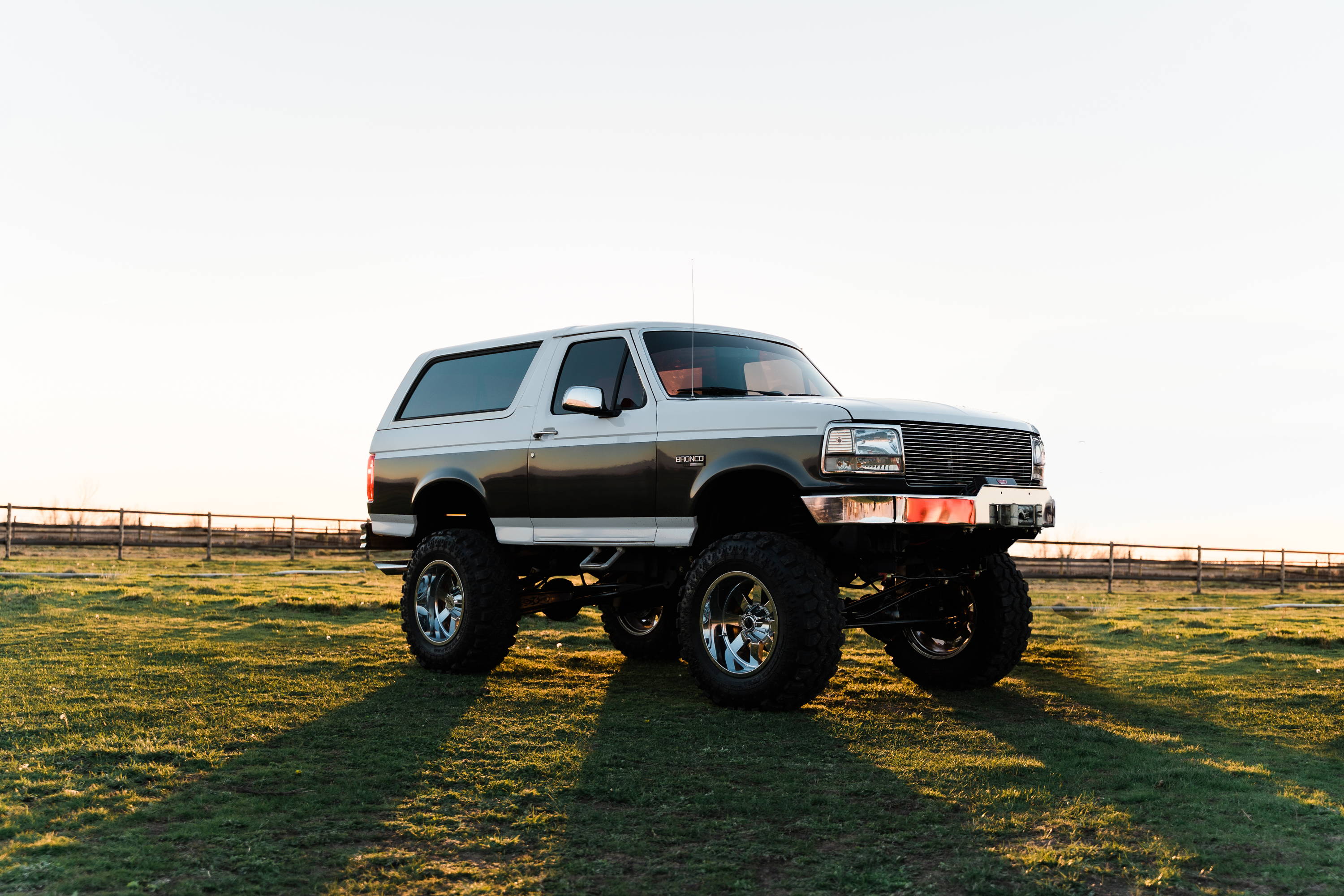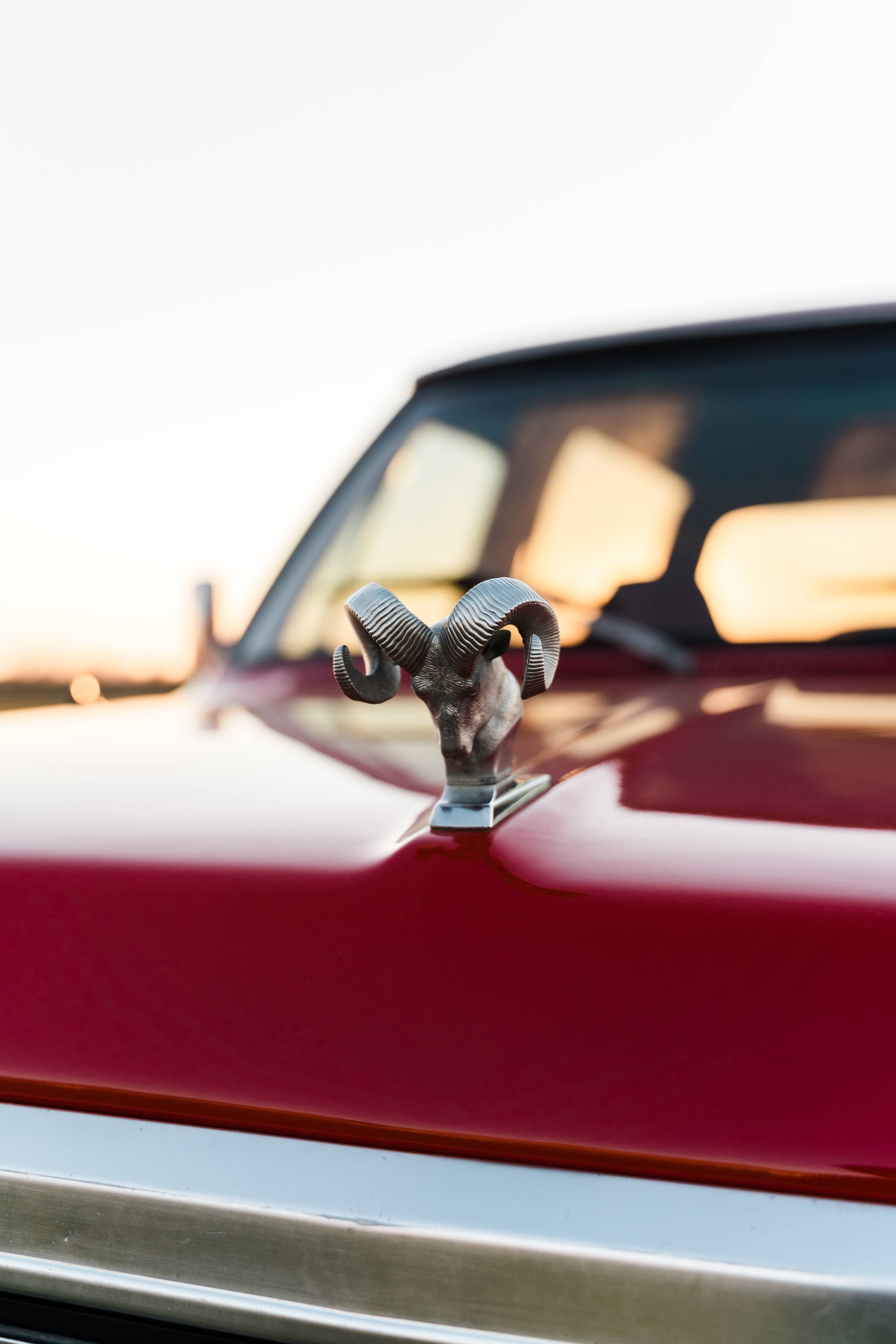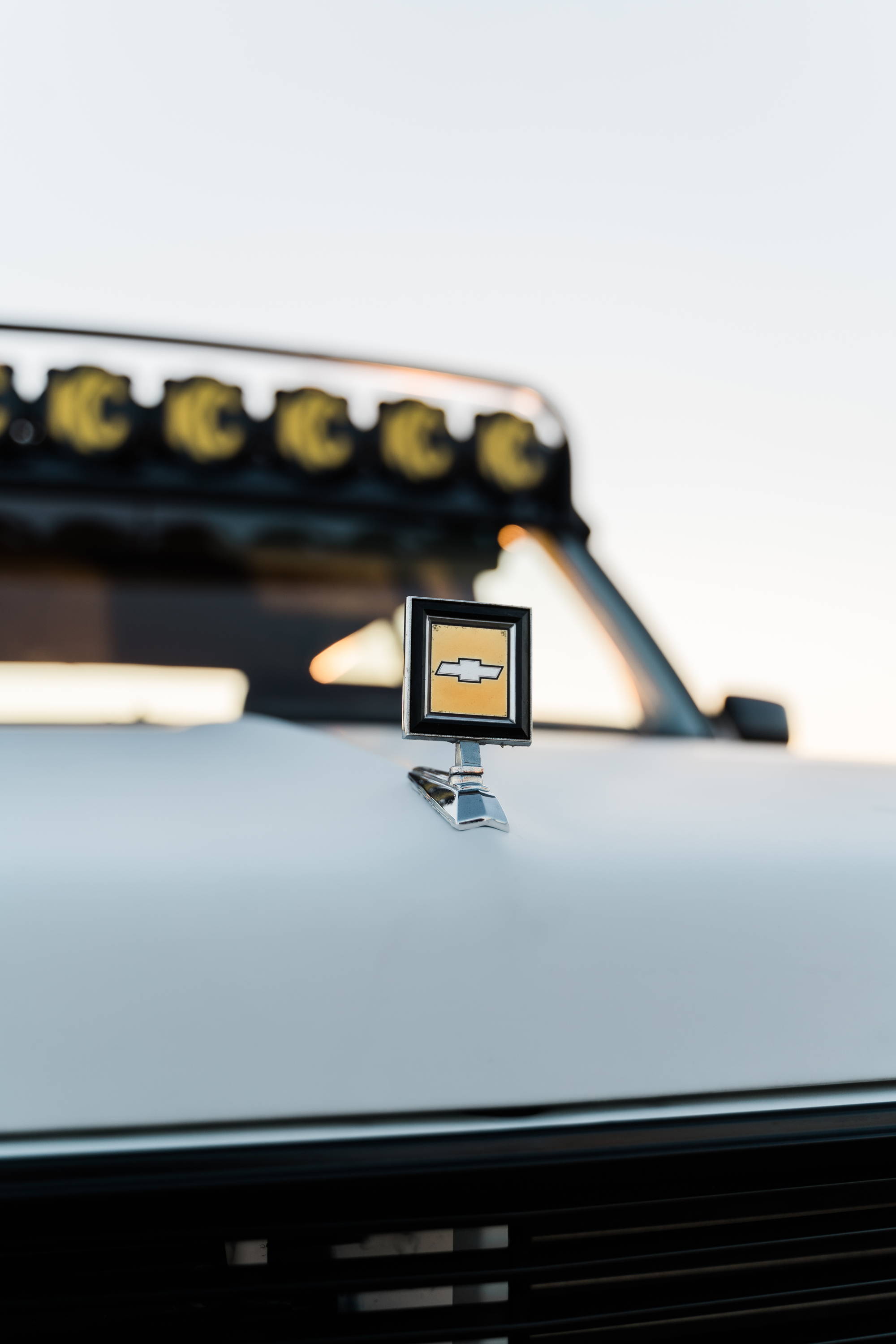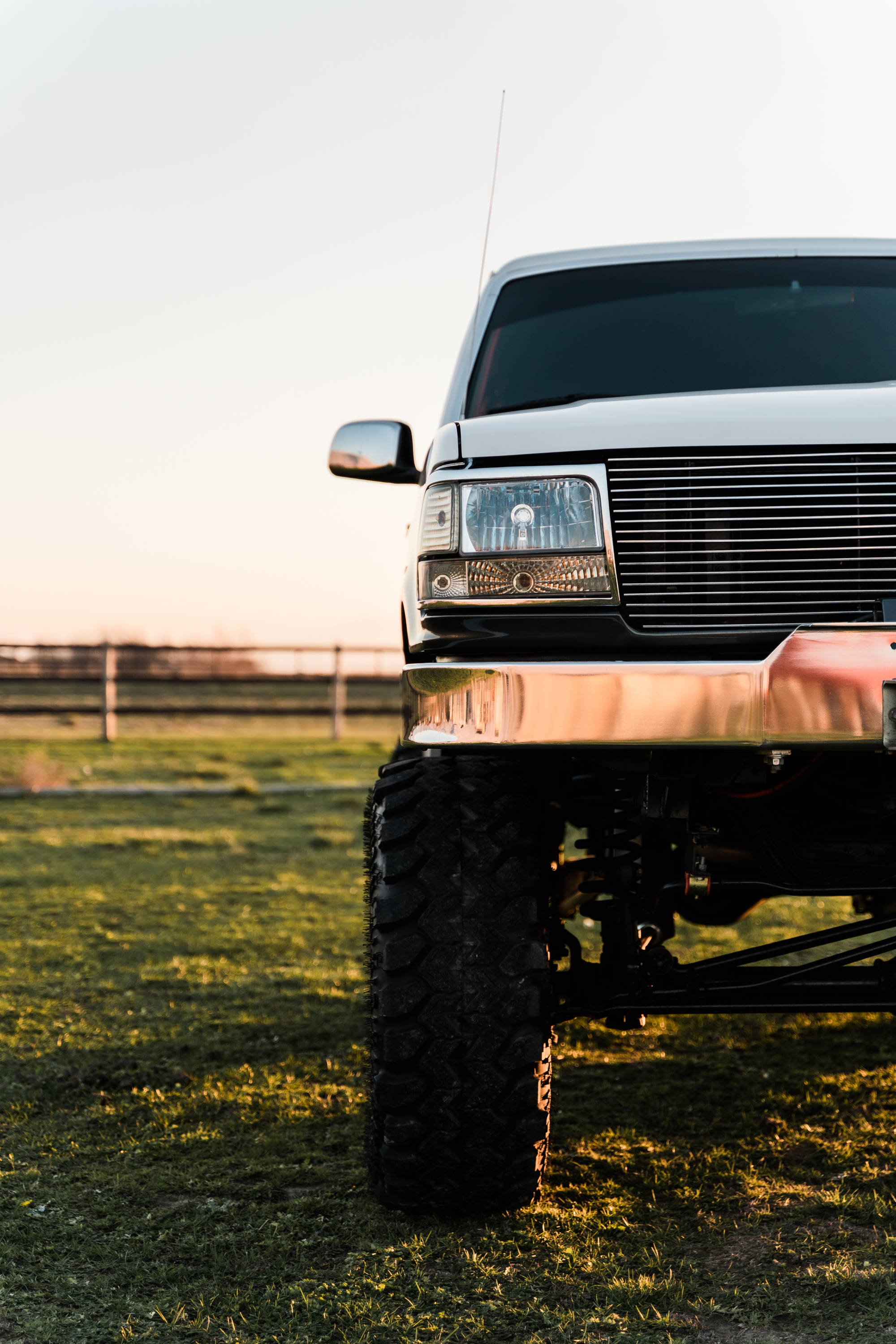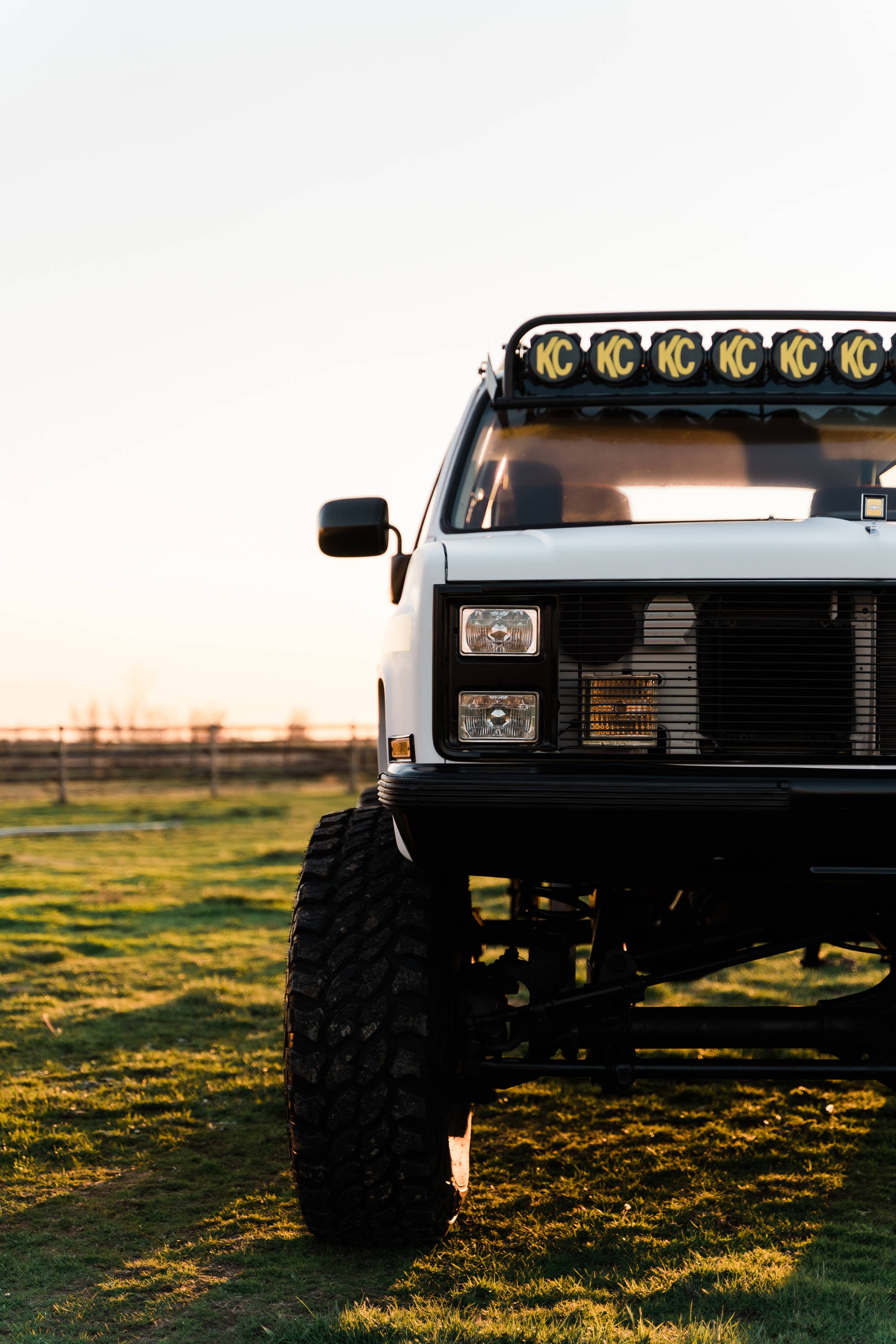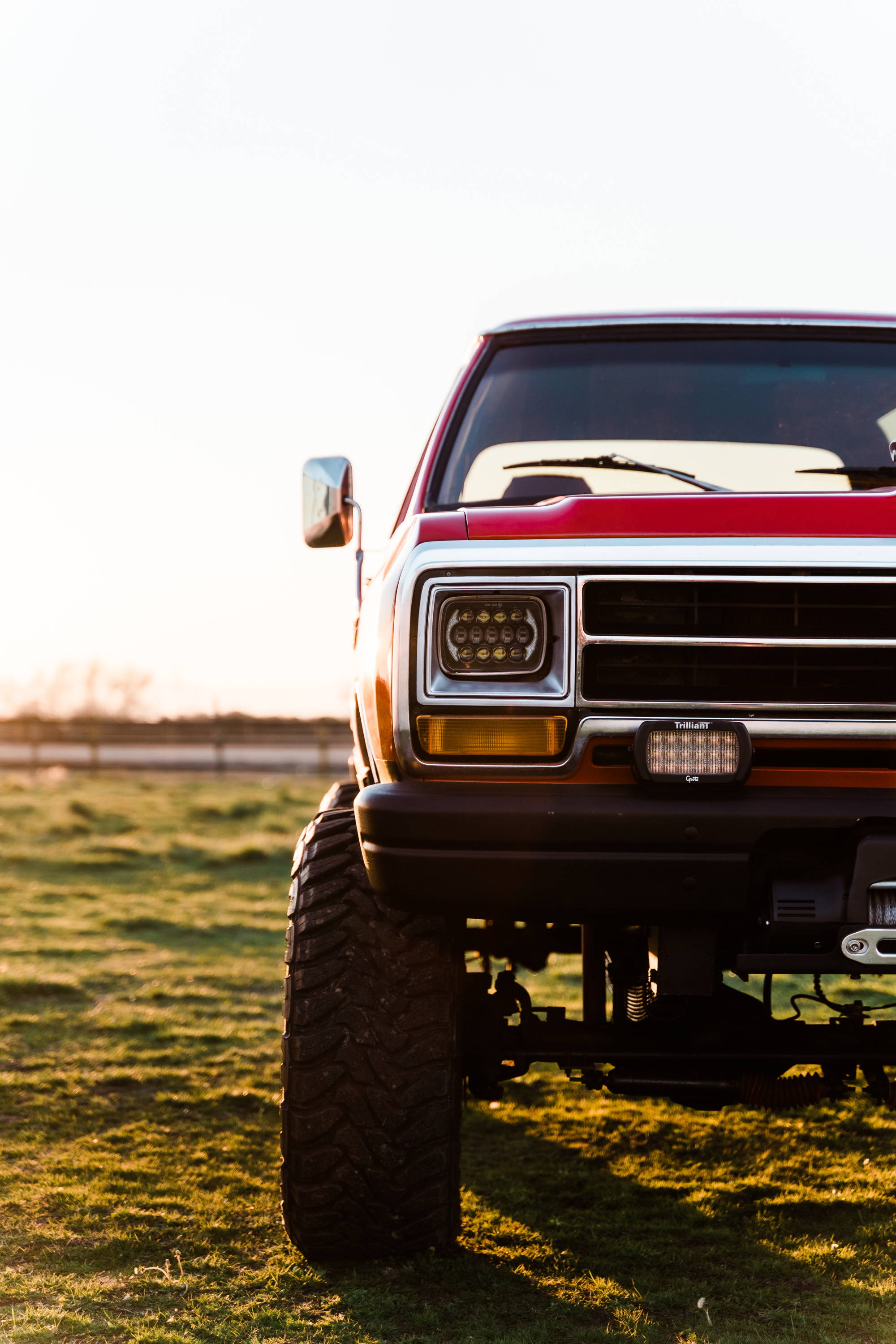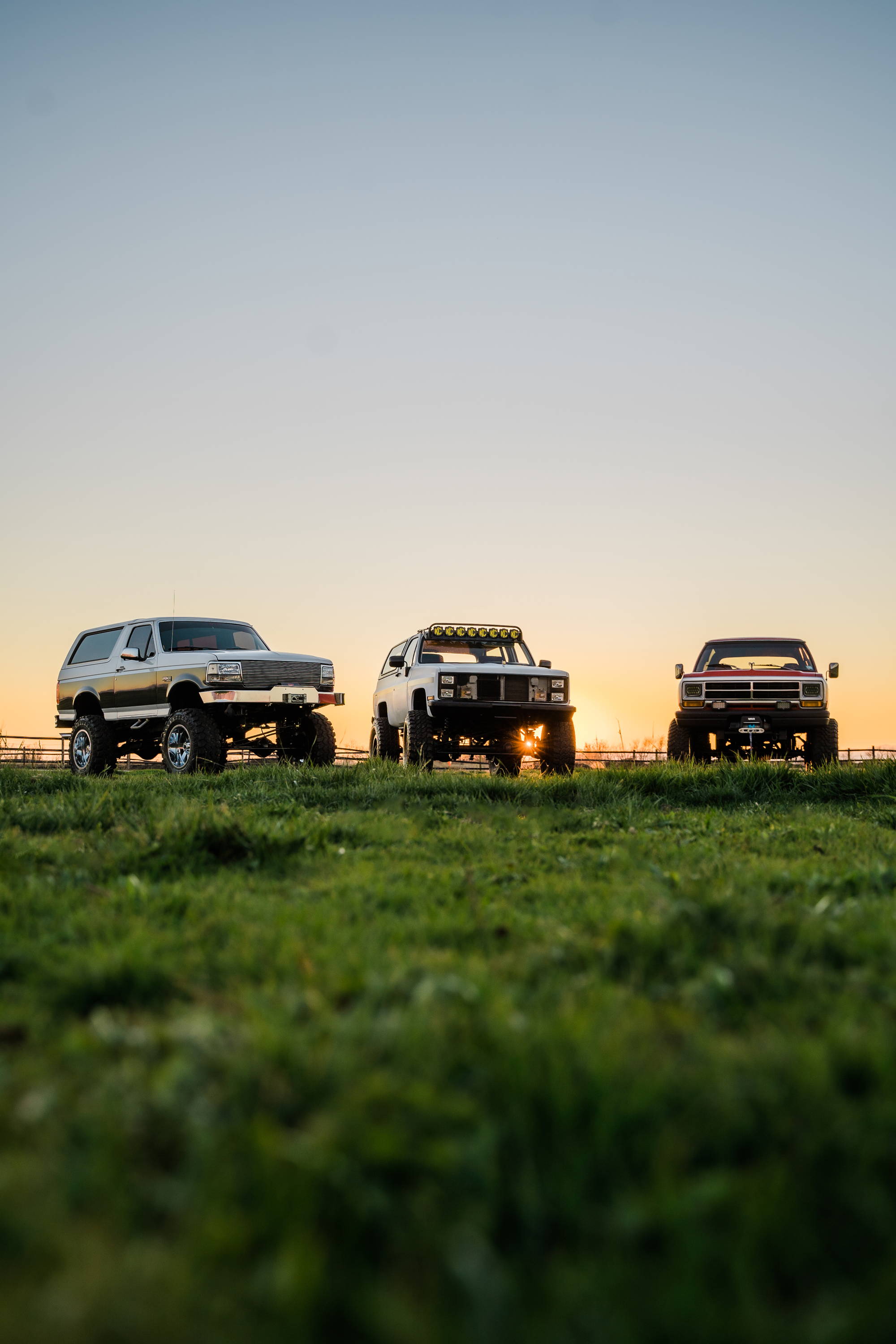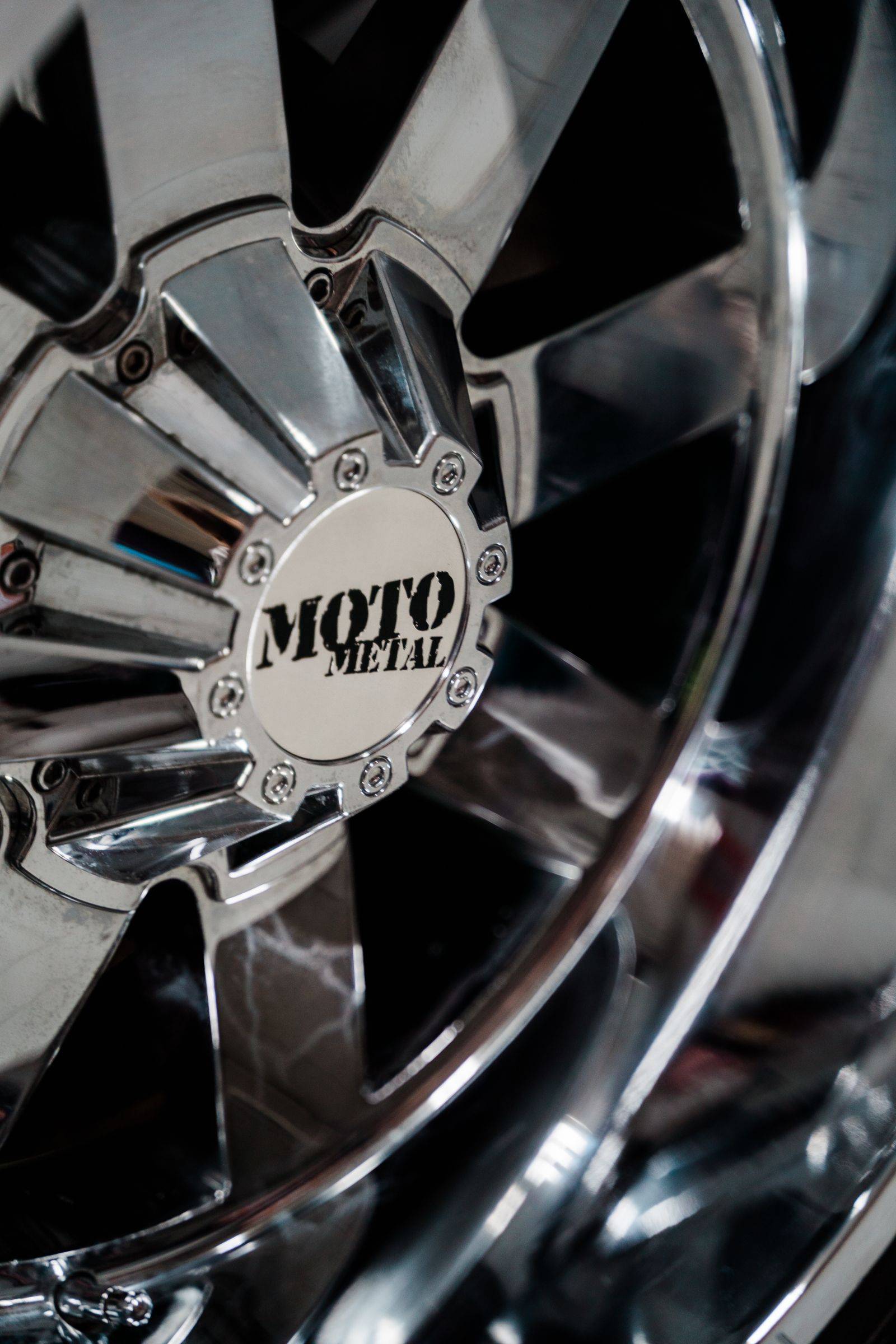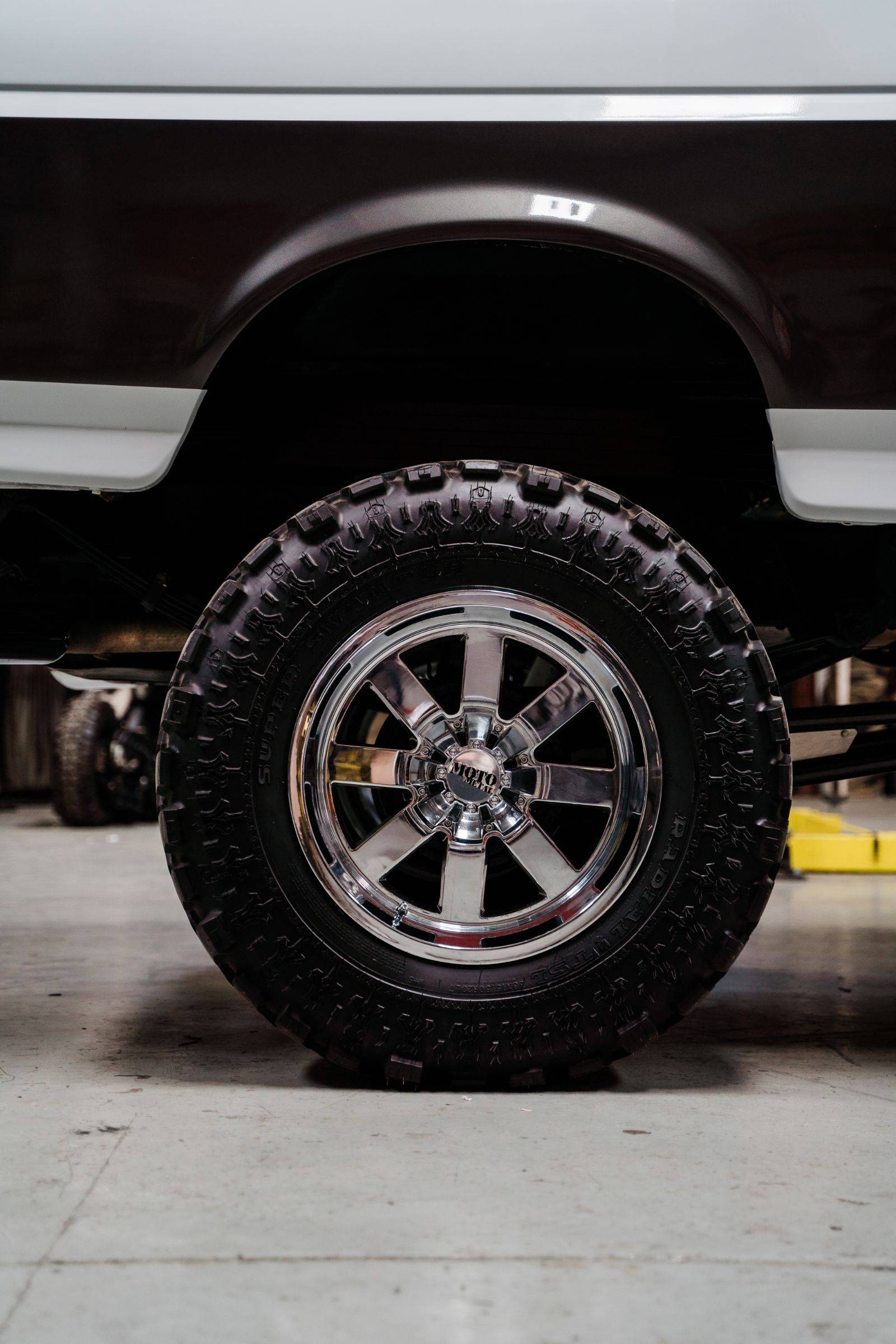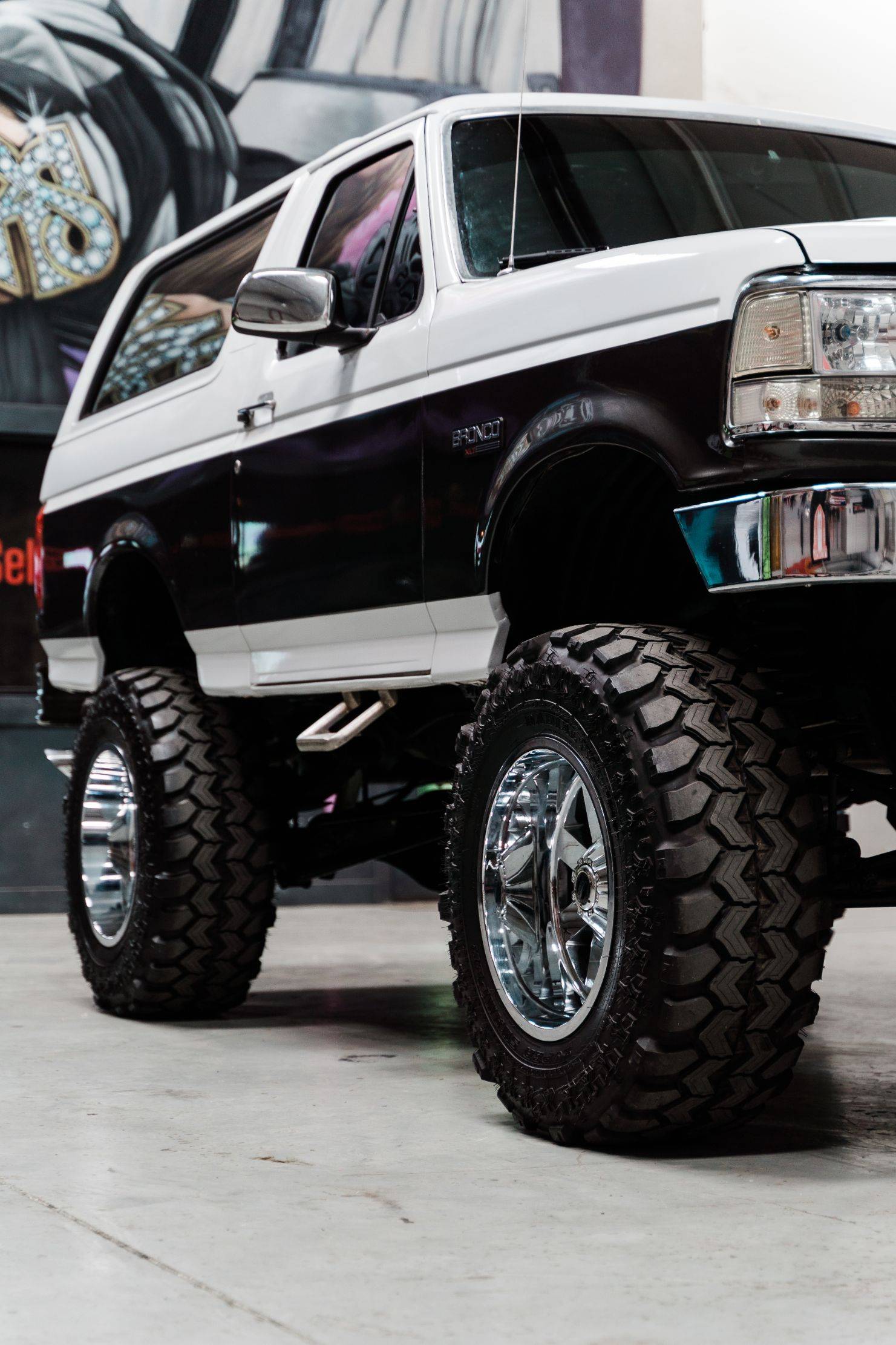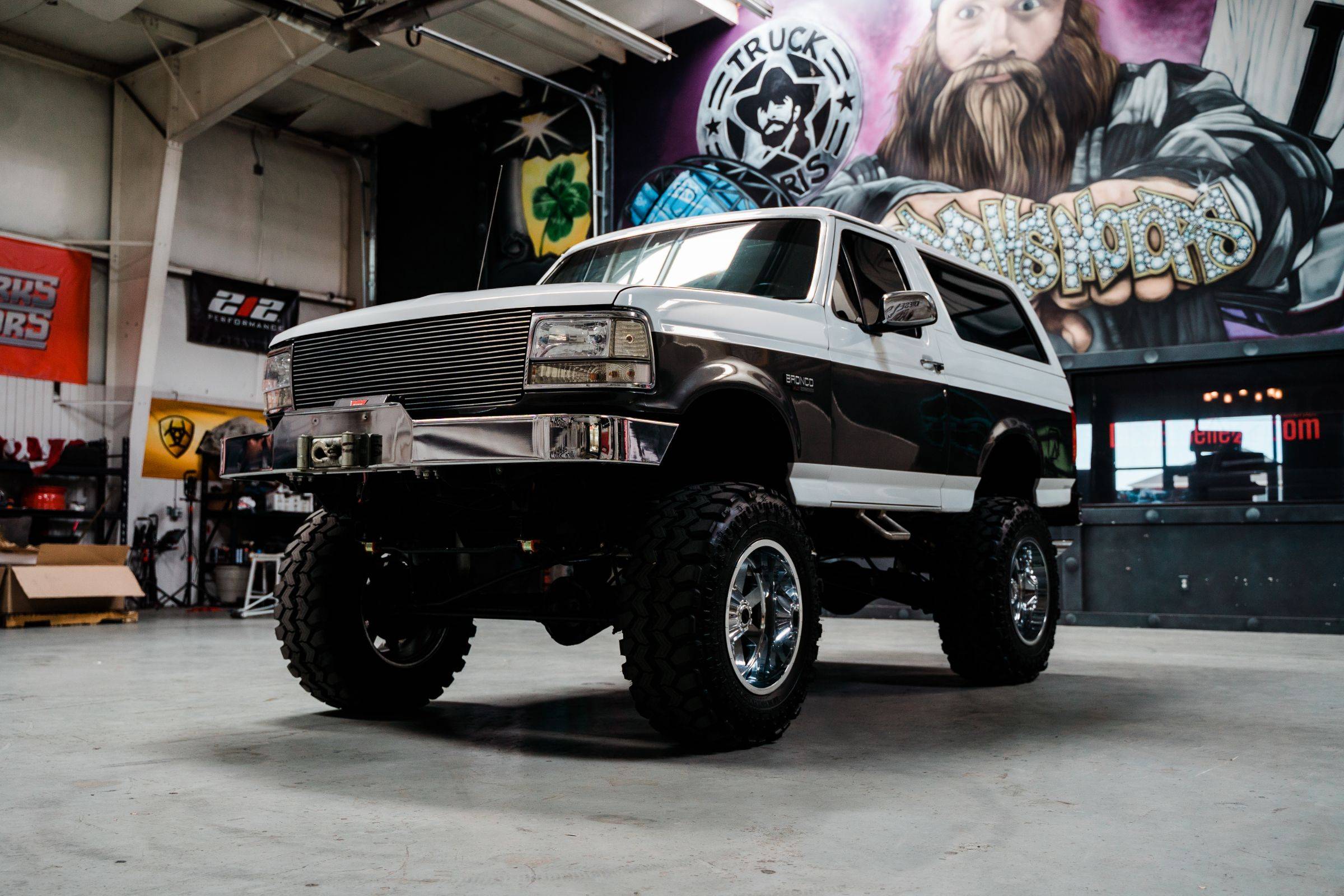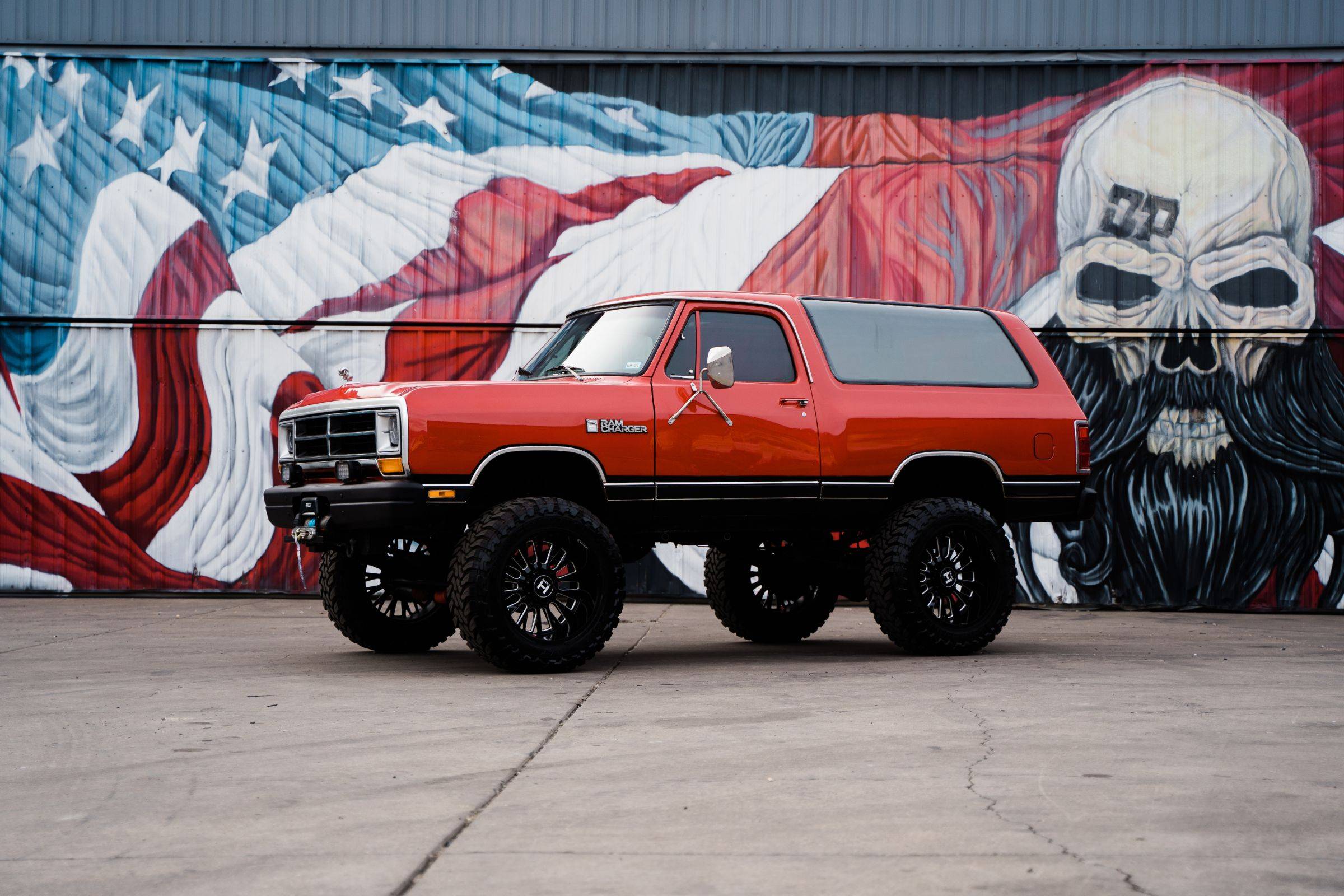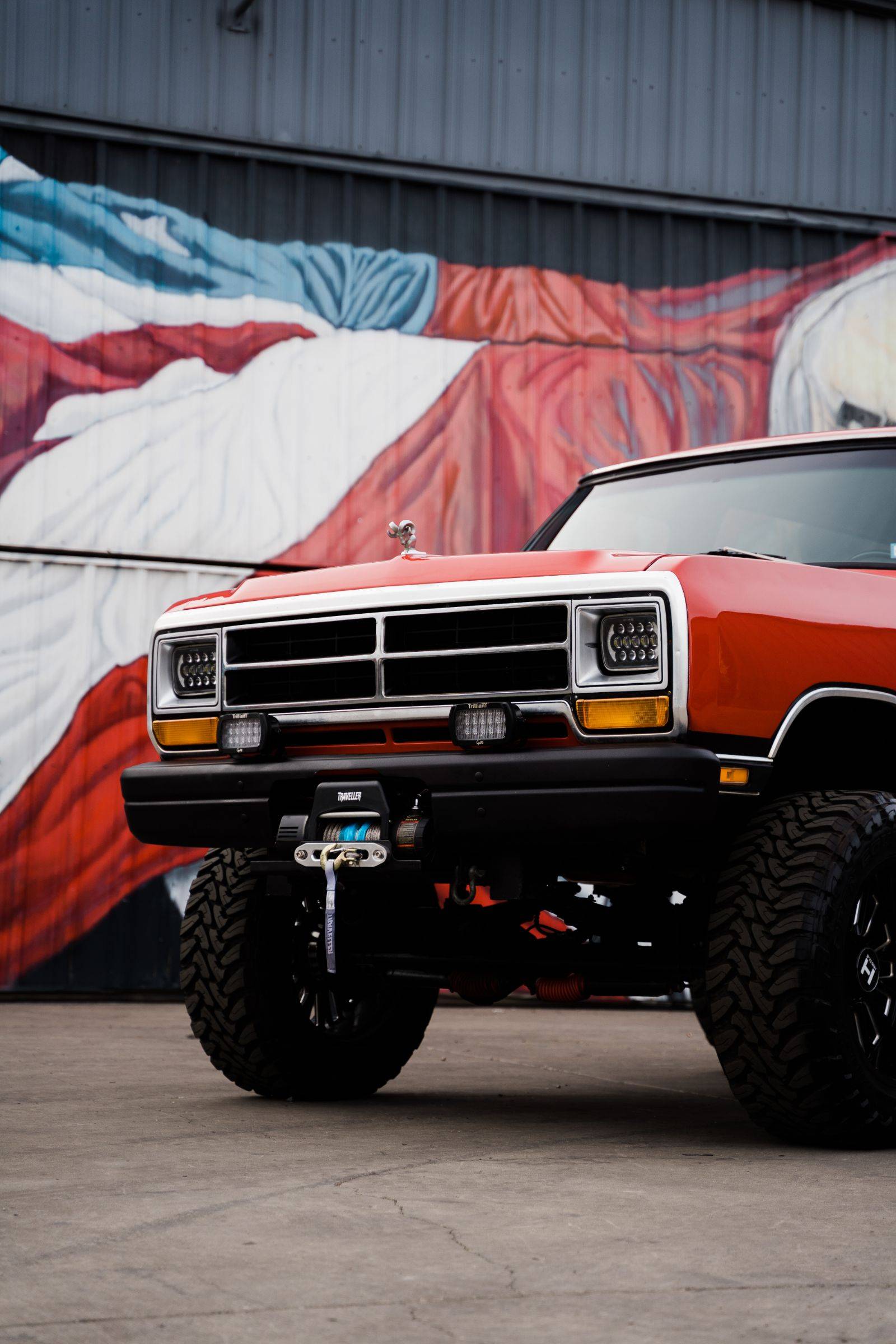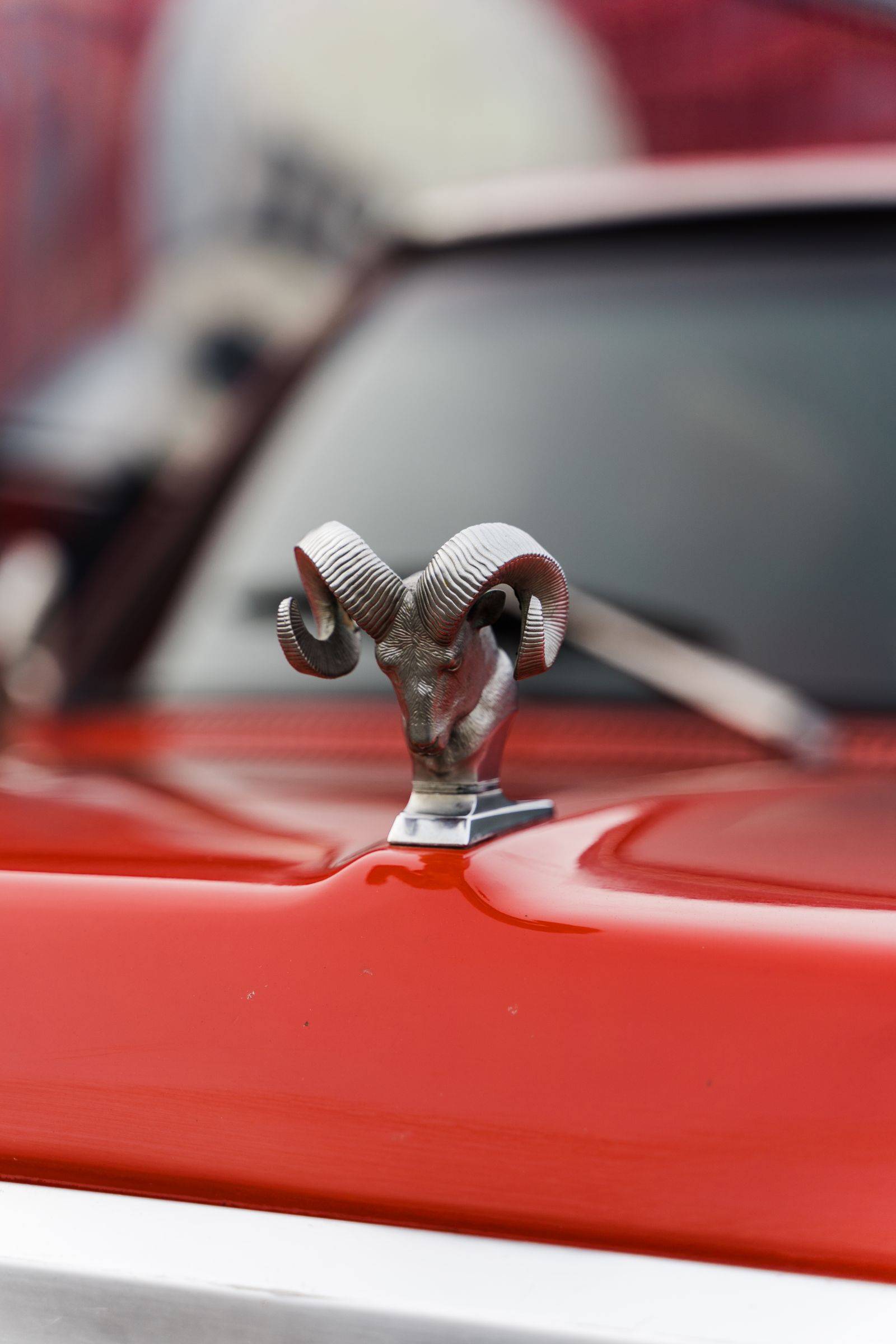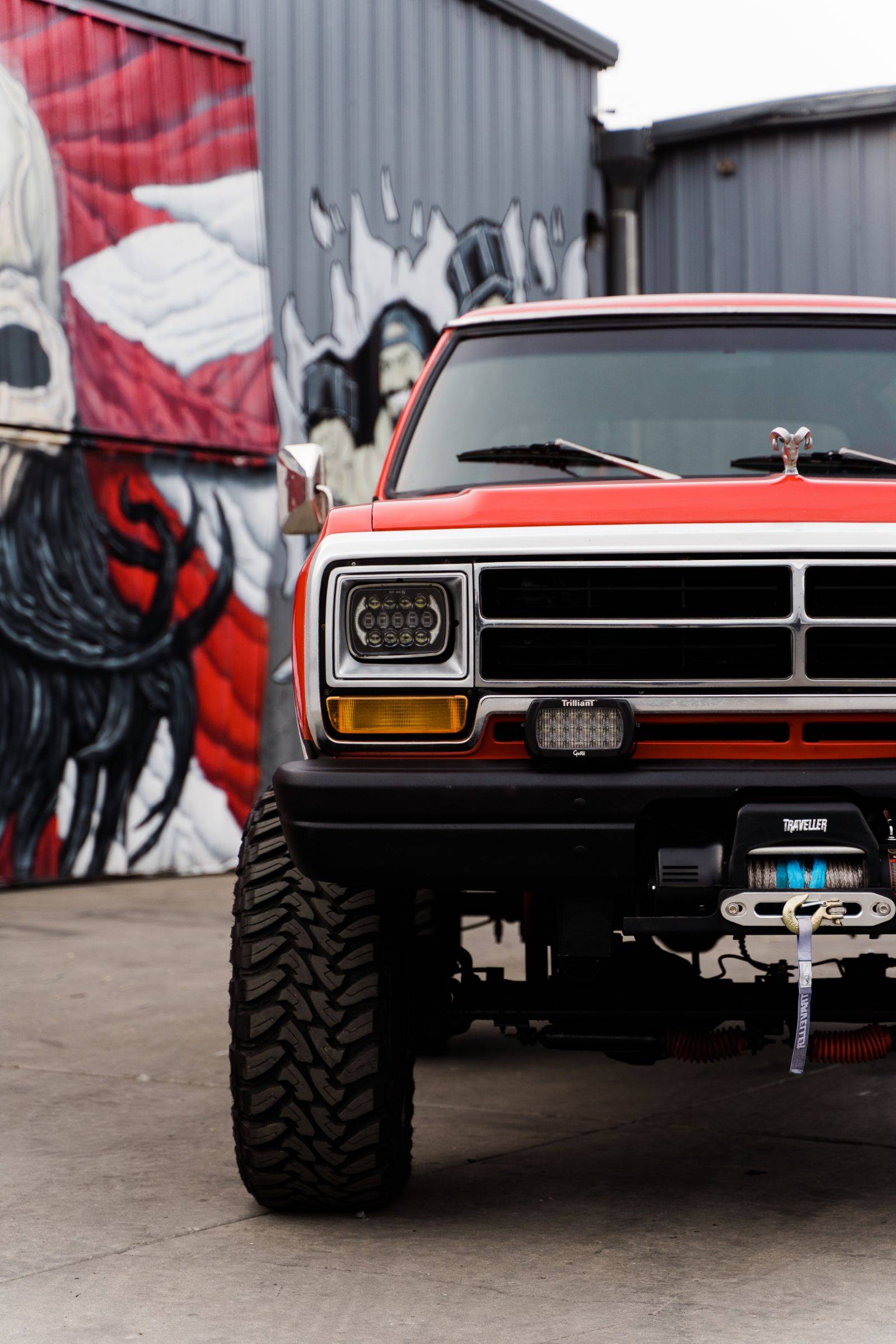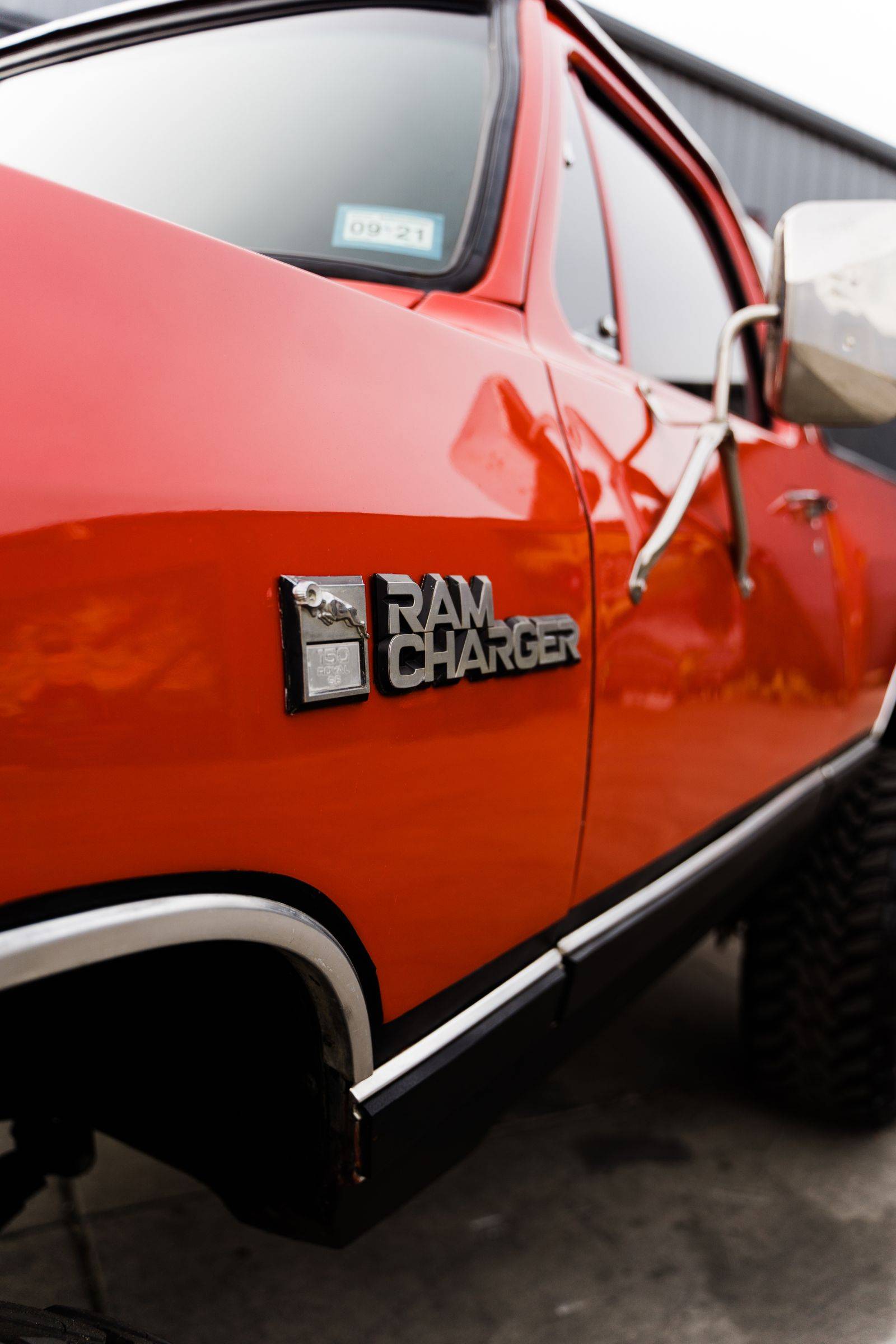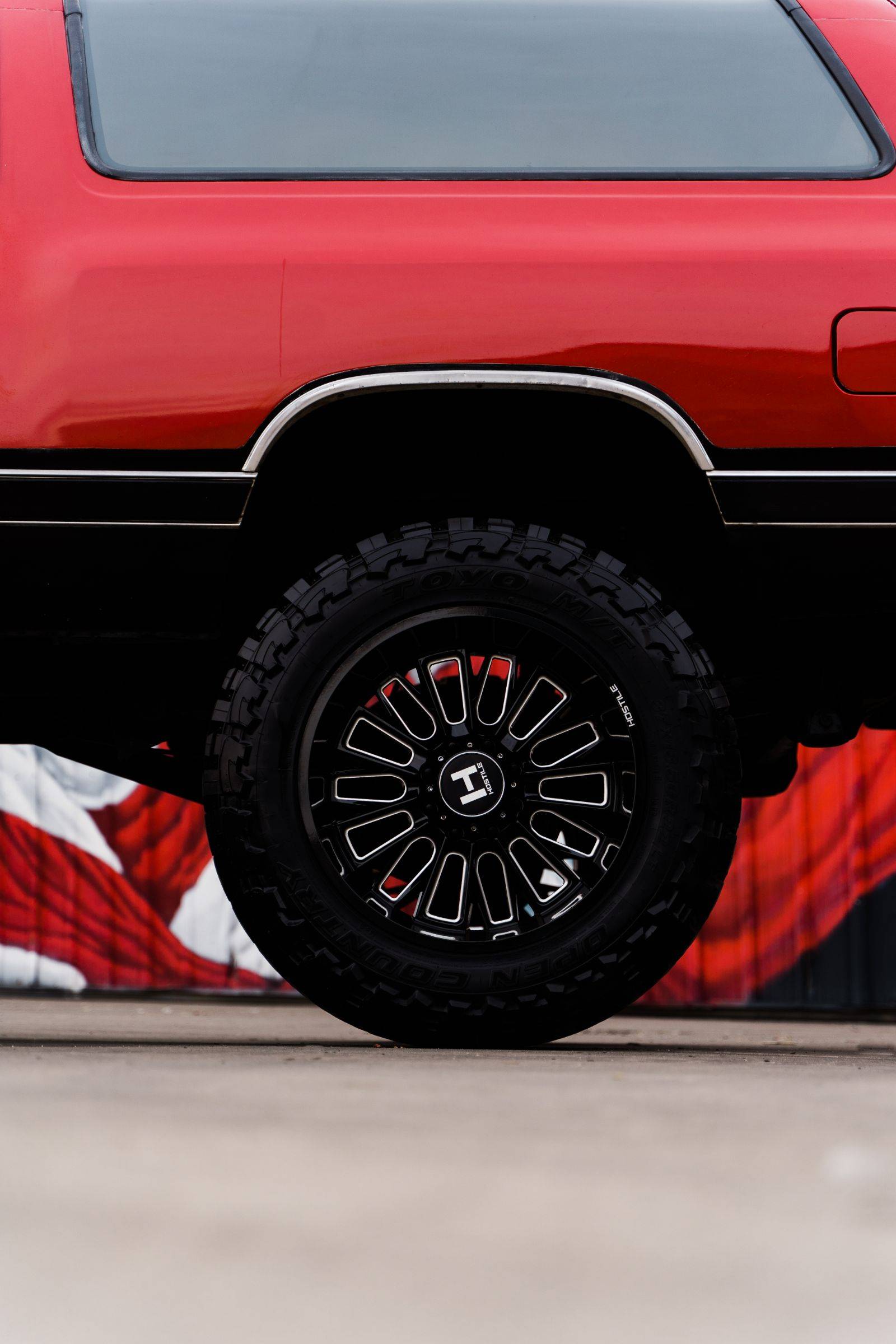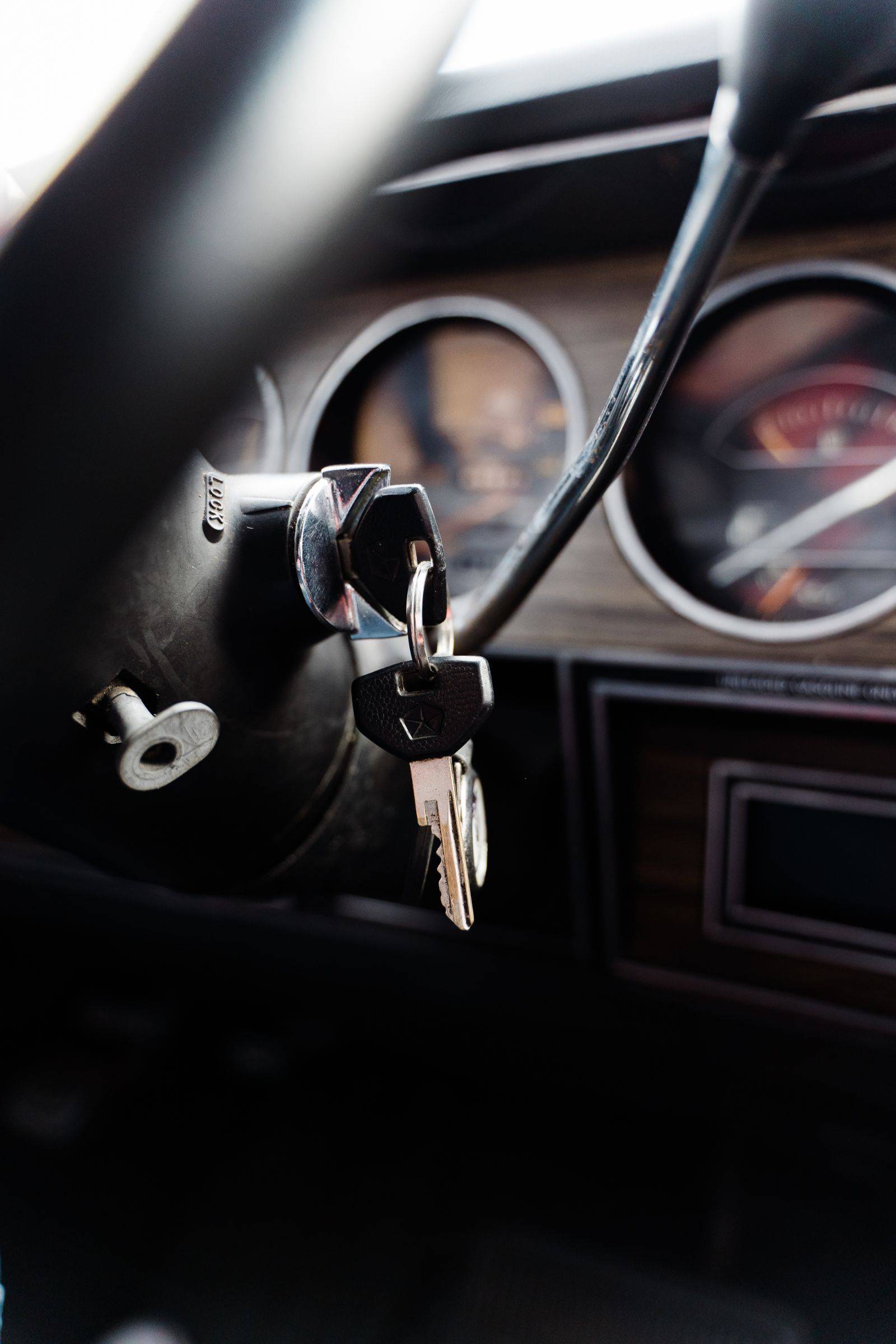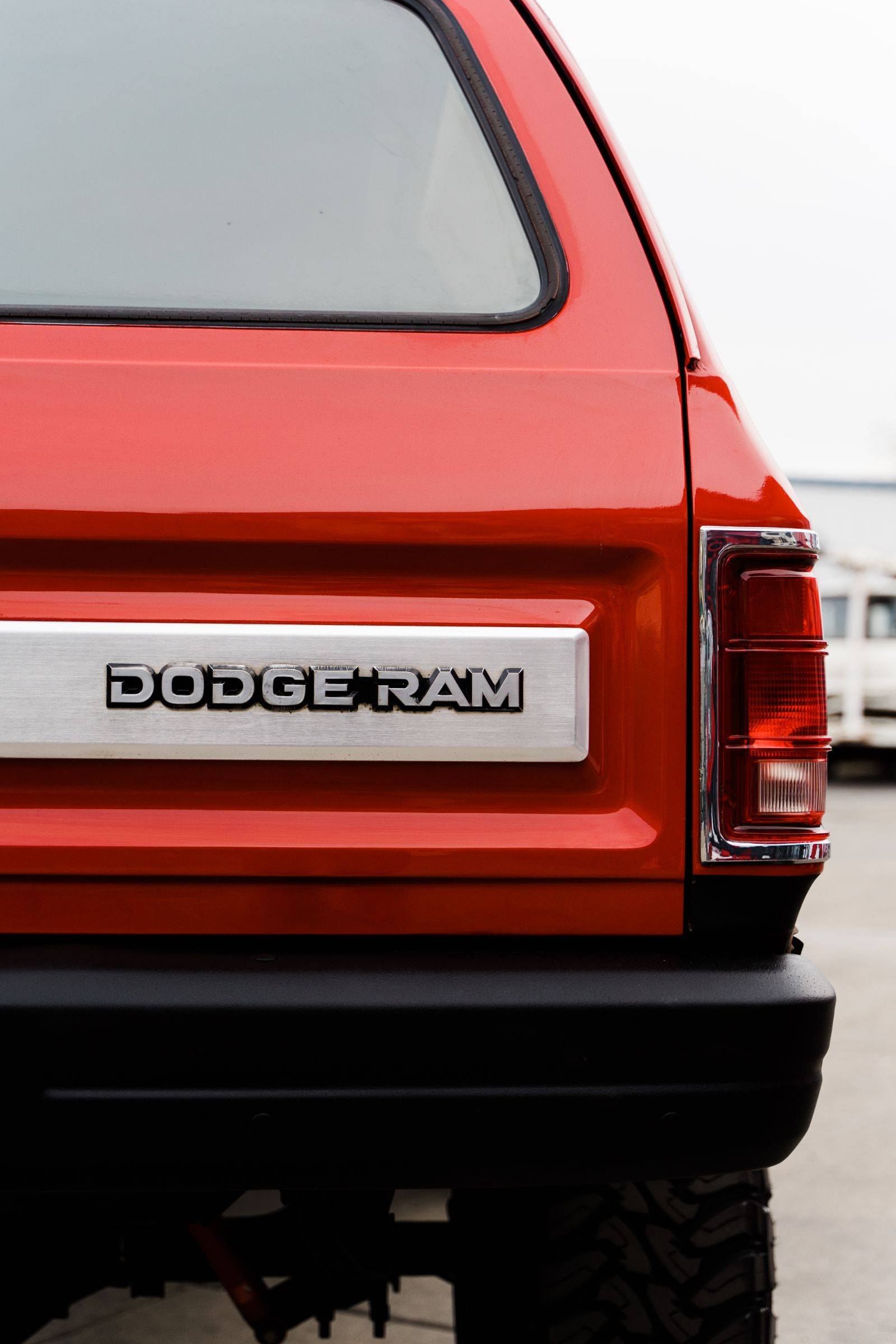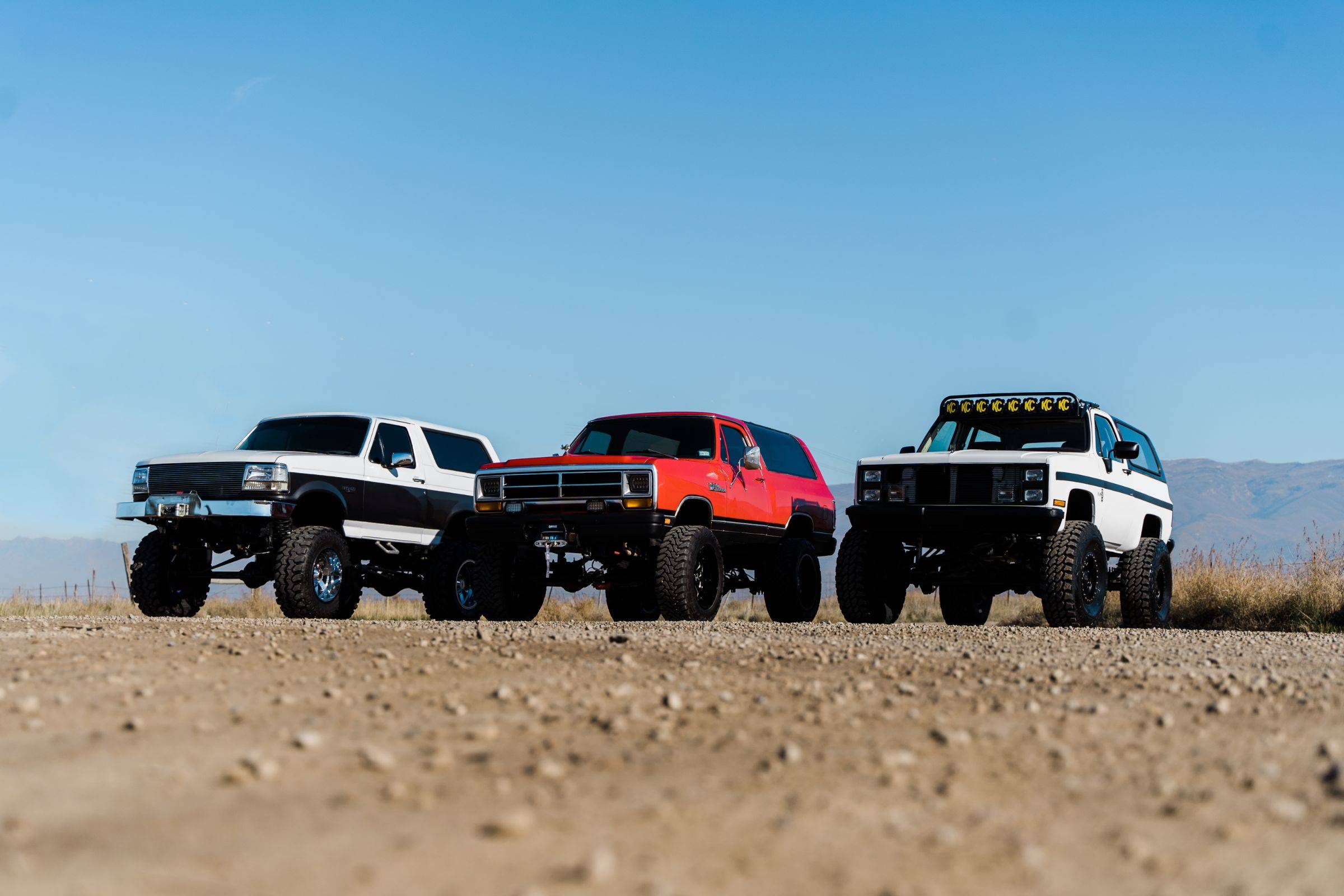 THE BIG 3
1995 FORD BRONCO XLT
351 V8
6" Lift
2" Body Lift
Straight Front Axle Swap
9" Ford Rear Axle Swap
38x15.5-20 Super Swamper TSL Tires
20x12 Moto metal wheels
Dual exhaust
(2) 10" Kicker Subwoofers with Upgraded Speakers Throughout
1986 DODGE RAM CHARGER ROYAL SE
400 Cubic Inch Big Block V8
5" Lift
37x13.50-22 Toyo MT Tires
22x12 Hostile Wheels
Revamped Interior
1986 CHEVROLET K5 BLAZER
6.6L LBZ Duramax
Super Duty Axle Swap
8" Lift
40" ProComp MT Tires
17" Dirty Life 9304DT-2 Wheels
KC HILITES Pro6 Gravity Light Bar
with Custom SMCO Mount
---
Are you ready for some square body mayhem?
This is our biggest and baddest Black Friday giveaway yet!
We have brought back 3 old school classic rides and their are TRIPLE WINNERS this go around.
Let's meet the lineup.
1995 Ford Bronco XLT
This Ford is powered by a 351 V8 that has plenty of power to get you to your destination. It has a dual exhaust to get all the spent gases out of the engine and give it a great tone that people love to hear.
To spice up this rig a 6" lift kit and a 2" body lift has been added which makes it sit high and bold.  
The front suspension and axle have been replaced with a better designed straight axle with a 4 link suspension. A beefy 9" has been installed in the rear to make the drive train bulletproof.
38x15.5-20 Super Swamper TSL's have been mounted on 20x12 Moto Metal Wheels to fill the void that is open in the wheel wells. This gives the Bronco a great stance and even better traction when needed.  
The interior was dressed up with some awesome speakers for all of you who like to listen to your favorite tunes and with the 2 10" kicker subwoofers you will be sure to feel the power of your favorite band.
This Ford sounds dreamy, doesn't it?
1986 Dodge RamCharger Royal SE
In 1986 Dodge produced its second generation RamCharger Royal SE. It had a tough road to compete against Ford and Chevy. This rig has some classy lines that makes it very unique.  
Under the hood you will find a 400 cubic-inch big block V8 that has enough power to get you anywhere you want to go.
With a 5" lift, this classic SUV sits tall and easily pounds the pavement in the 22x12 Hostile Wheels wrapped in 37x13.50-22 Toyo MT's tires.
The interior on this Dodge has been completely re-done to take it back to when it was new on the showroom floor.
The classy red paint tops off the look of this iconic ride.
Be ready to make a statement in this Dodge!
1986 Chevrolet K5 Blazer
This classic Chevy has been taken to the next level and will definitely turn heads as the roar of the 6.6-Liter LBZ Duramax is heard coming down the street. You heard that right, the engine bay has had a huge makeover to make this Diesel powerhouse fit and function.
The drive train has also been updated with heavy duty axles to handle the huge power from the Duramax Diesel and give it reliable performance.
The 8" lift takes this Blazer to higher limits which then provided room for the 40" ProComp MT tires wrapped around a set of 17" Dirty Life 9304DT-2 wheels.  
To light up the night for cruising town or to get you to your favorite night time spot you will have the security of KC HILITES Pro6 Gravity Light bar lighting the way. We built a custom SMCO mount to make this light a one of a kind.
Will you be the owner of this K5?
Three beauties, one winner! Start shopping for the chance to have one of these in your driveway. Every $5 spent is 1 automatic entry. Now hurry up, this giveaway ends November 30th.