DIESEL POWER GEAR GIVEAWAY
August 20, 2019 - September 30, 2019
2003 Ford Excursion
7.3L Power Stroke
Automatic Transmission
Richie Shade
of Boyertown, Pennsylvania
THE COLOSSUS GIVEAWAY ENDED SEPTEMBER 30TH.
Congrats to Richie Shade of Boyertown, Pennsylvania!
---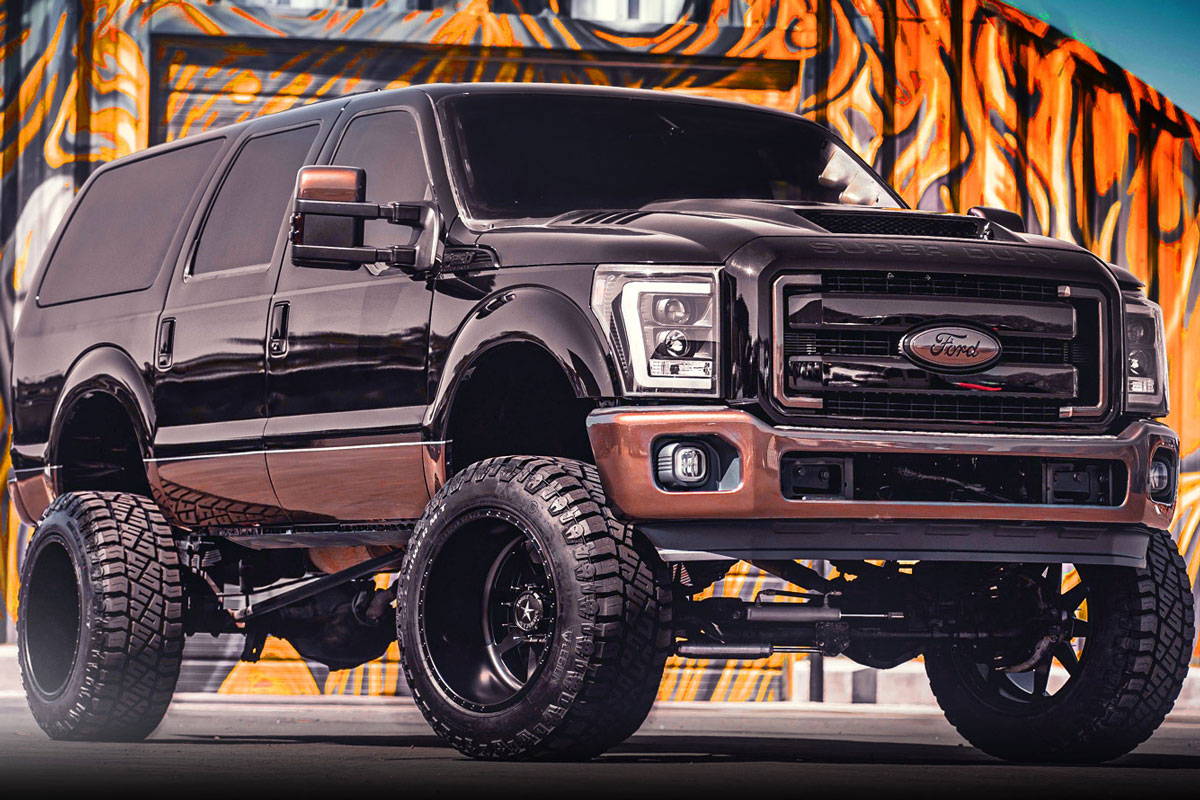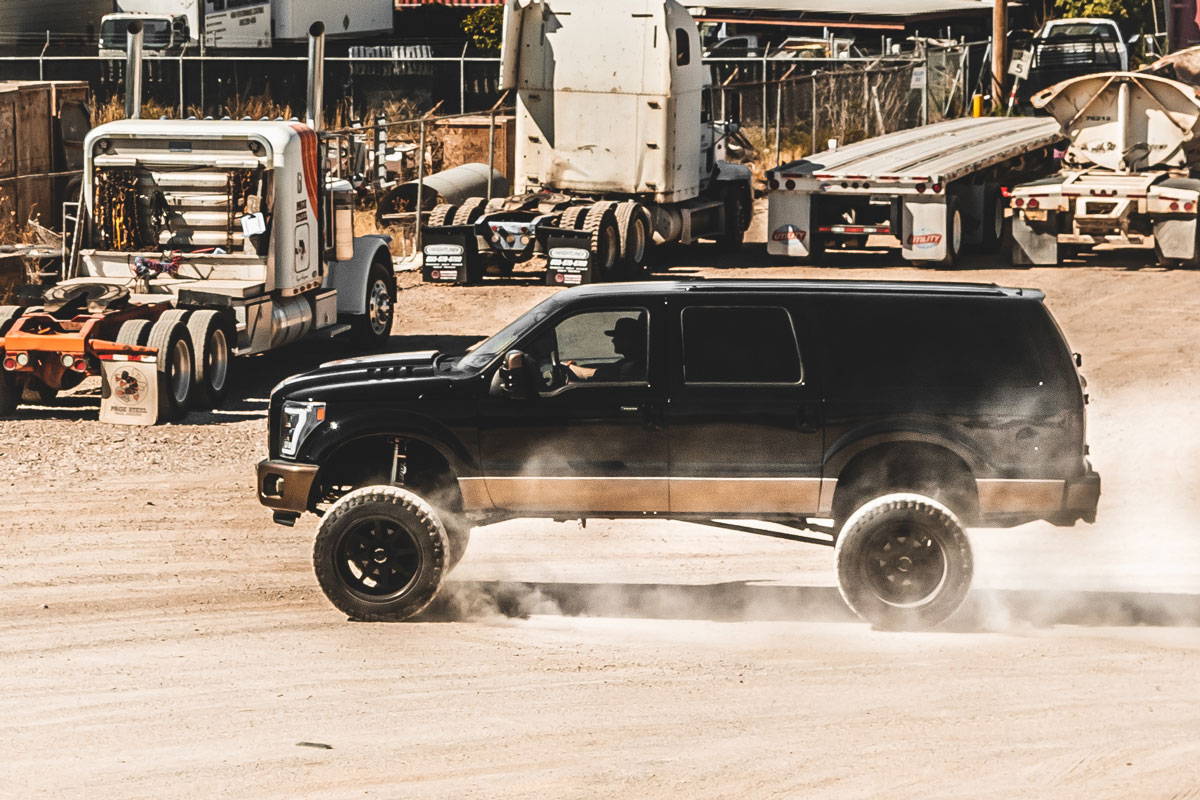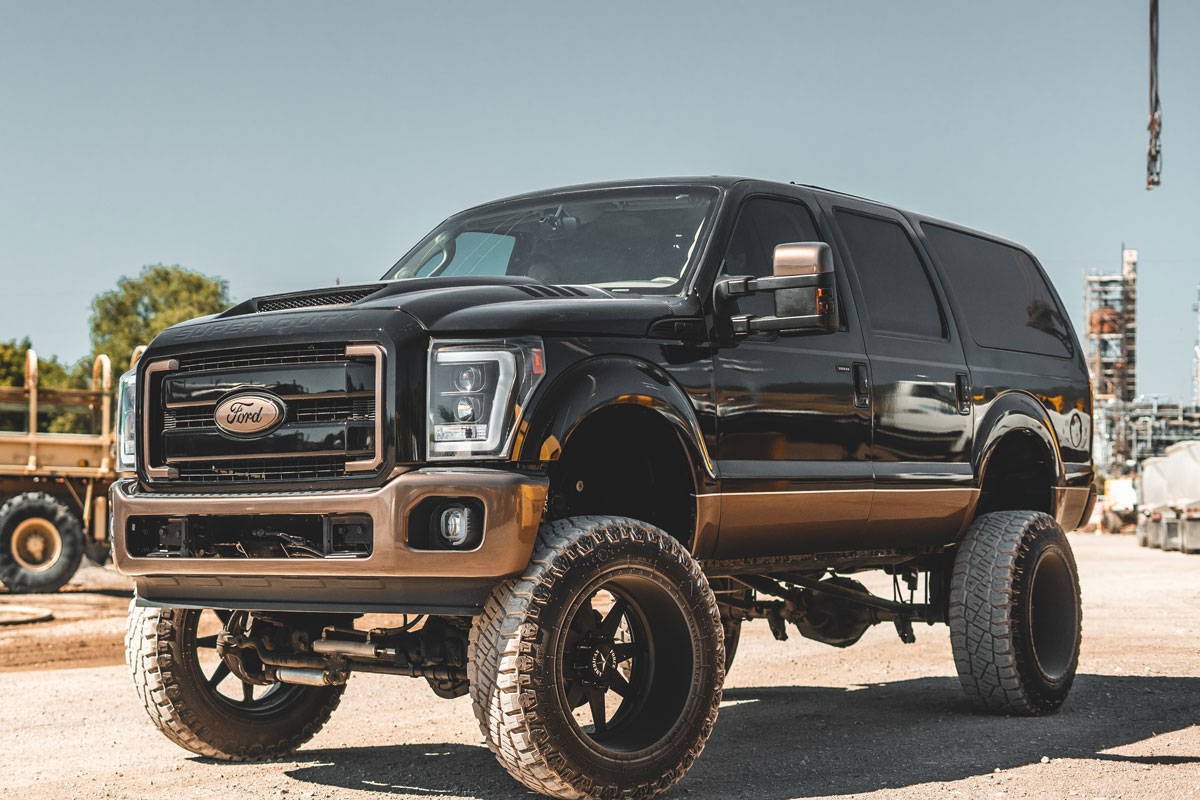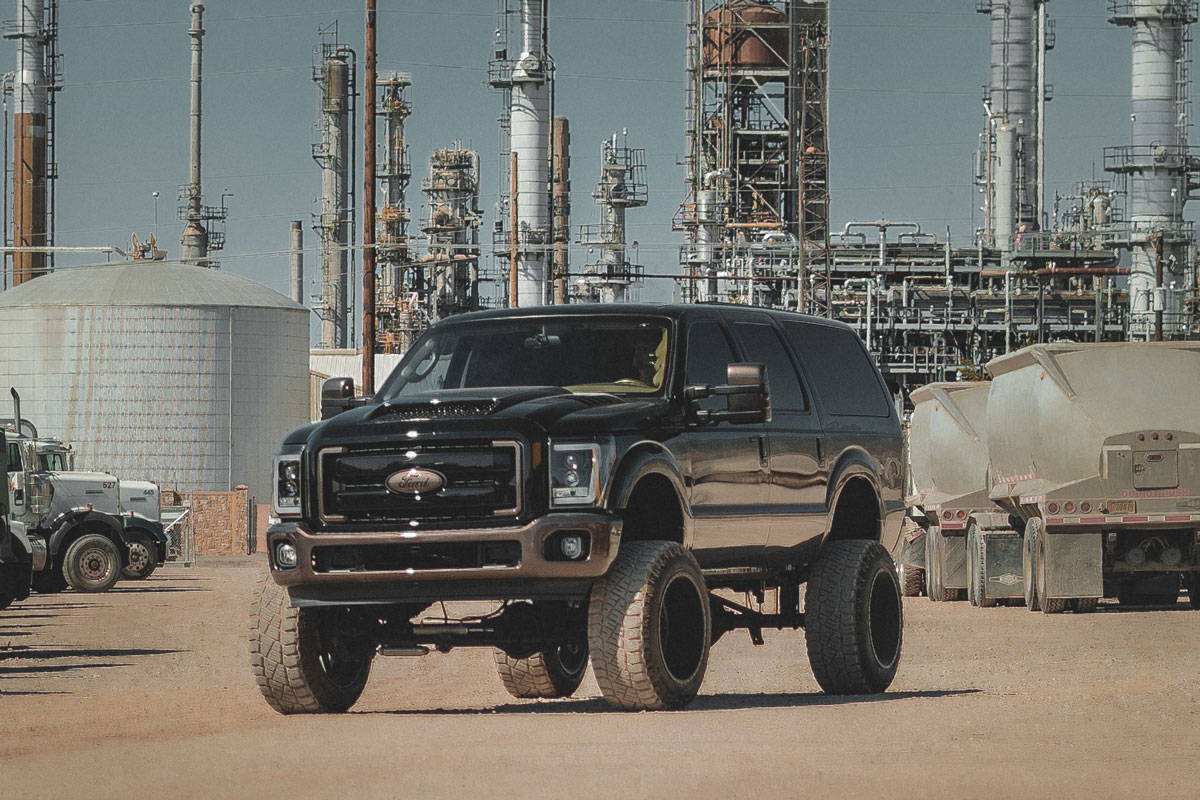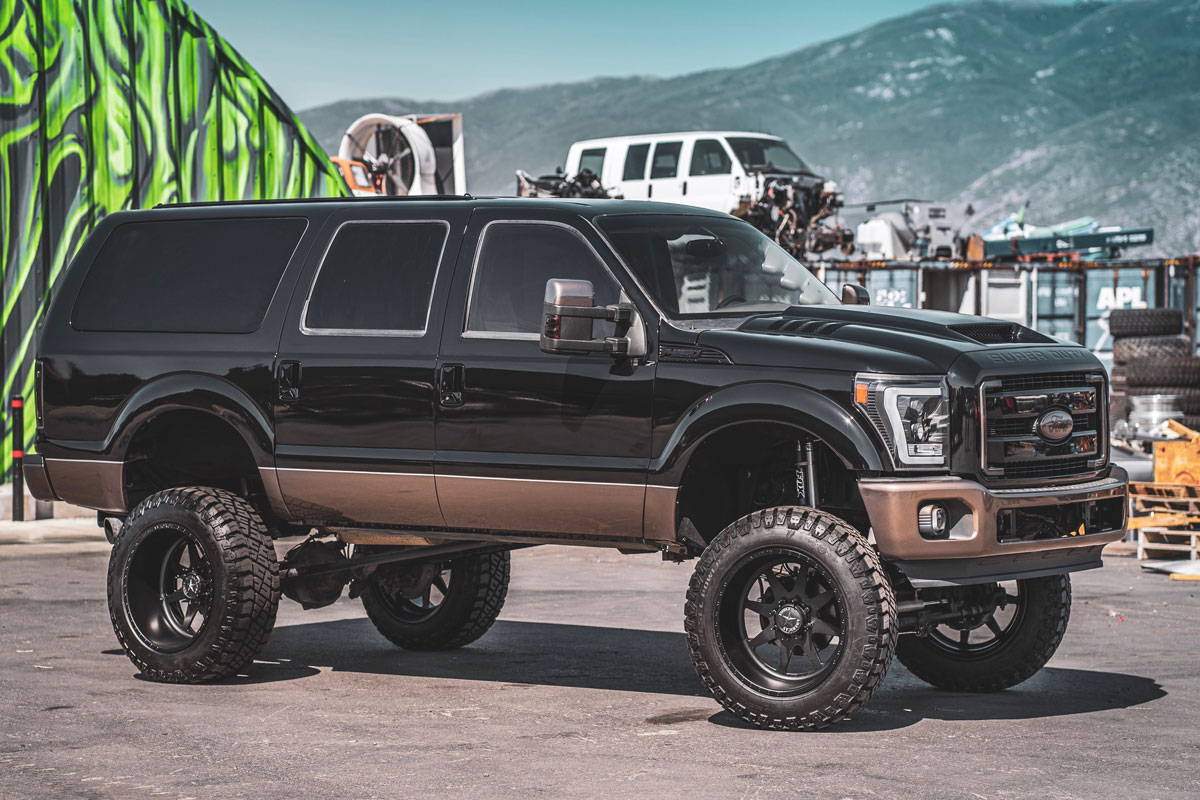 • Front End Conversion (to a '16)
• RK Sport Hood
• Custom Headlights
• Bed Side Quarter Panel Conversion (to a '16)
• Custom Two-Tone Paint (2016 King Ranch look)
• Custom Leather Interior
• DVD Player
• Fox Shocks with Custom 6-inch Lift
• American Force Independence SS8 22x12 Wheels
• 37" Legion Torque M/T Tires
Hey diesel fans!
You asked for it and we have delivered. The most requested build is finally here and it's one mammoth of a giveaway.
Meet Colossus, the 2003 Ford Excursion powered by a 7.3L Power Stroke. This is not your standard 2003 Excursion. In fact, if you take a close look you will start to wonder if this is even an Excursion at all because of the new upgrades.
The Ford Excursion was only built for a few short years between 2000 and 2005. We ditched the outdated 2003 body panels and replaced the front end and bed side quarter panels with components from a 2016 model year Super Duty. We opted for the RK Sport hood and custom lights to help give it a more updated style.
To bring out a true tough look, we added a 6" lift. This also gives room for the massive 37" Legion tires mounted on SS8 22x12 American Force Independence wheels. This truck will stand out everywhere you go.
To have a comfortable ride whether on or off-road, we stepped it up with Fox Shocks on all four corners to absorb the bumps to keep the ride smooth.
We upgraded the interior to custom leather to match the King Ranch and also installed a DVD player to keep your passengers entertained.    
This beast is finished with a custom two tone paint job to follow the 2016 King Ranch theme.
Make heads turn as they see you drive around in your enormous one of a kind replica 2016 Excursion.
Hurry up! Don't let this GIANT slip out of your hands! Every $5 spent is one automatic entry to win. Giveaway ends September 30th.