DIESEL POWER GEAR GIVEAWAY
March 1st, 2021 - March 31st, 2021
2021 Dodge Ram 2500 Mega Cab Laramie
6.7L Cummins
THE DIABLO GIVEAWAY ENDED MARCH 31ST, 2021.
Stay tuned. We'll announce the winner soon.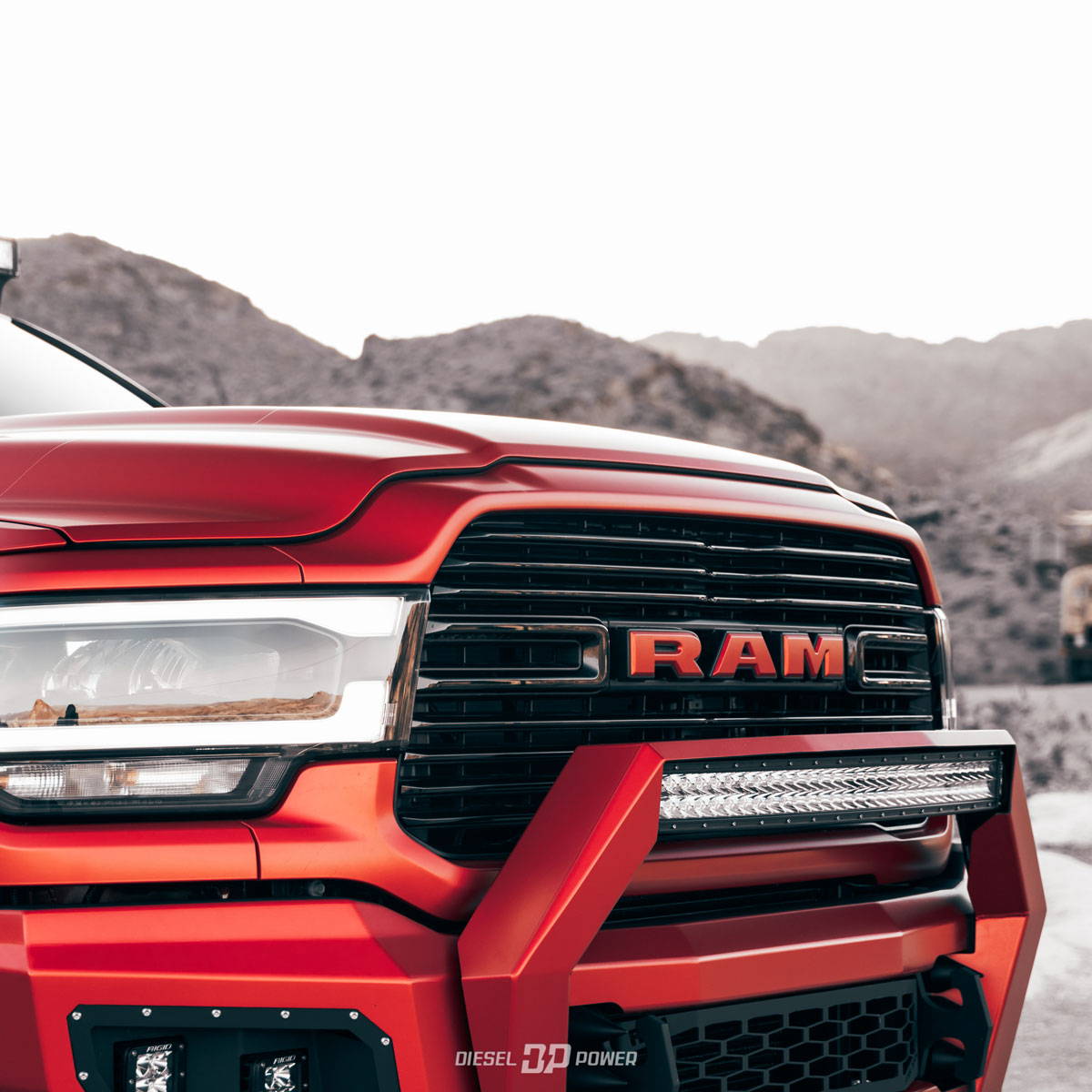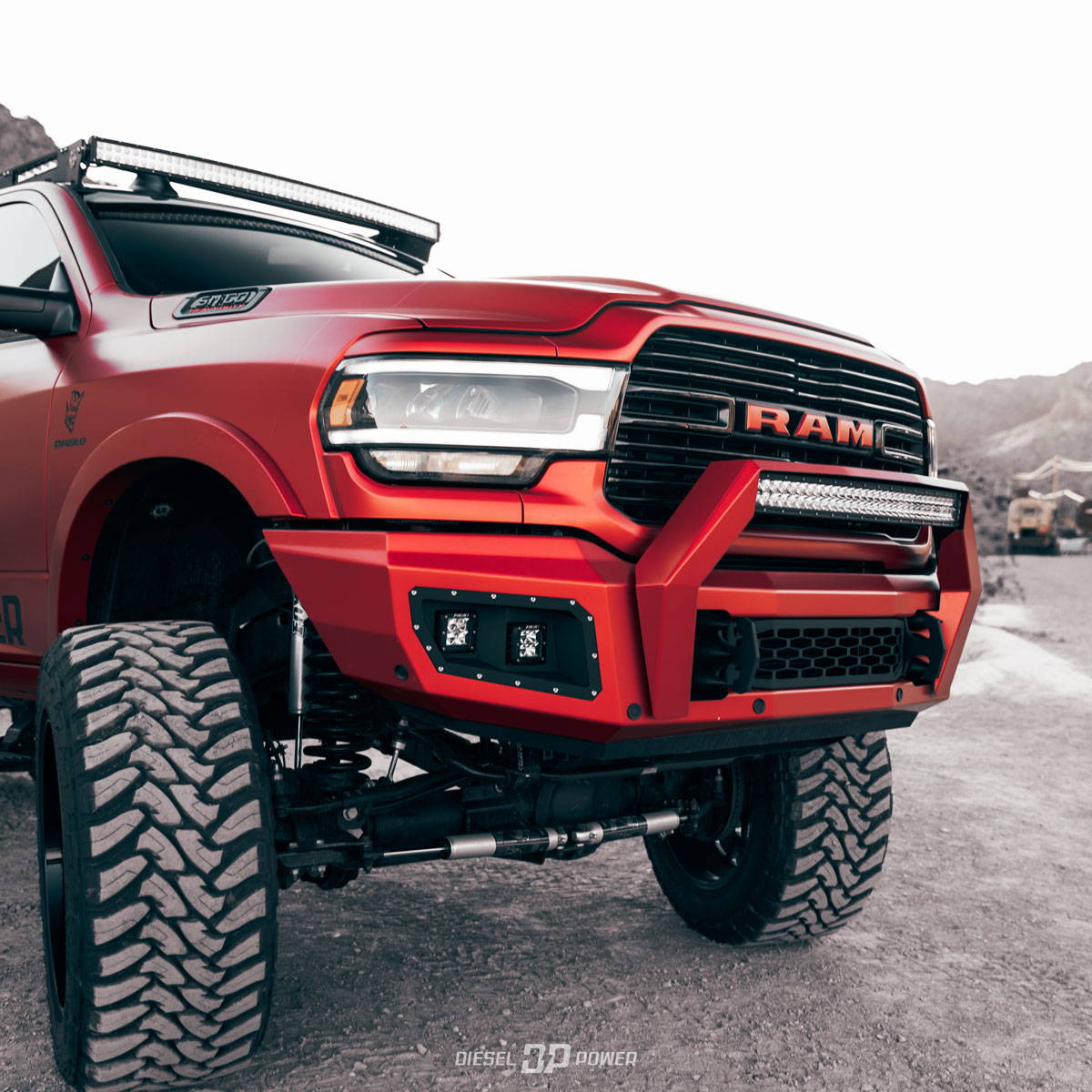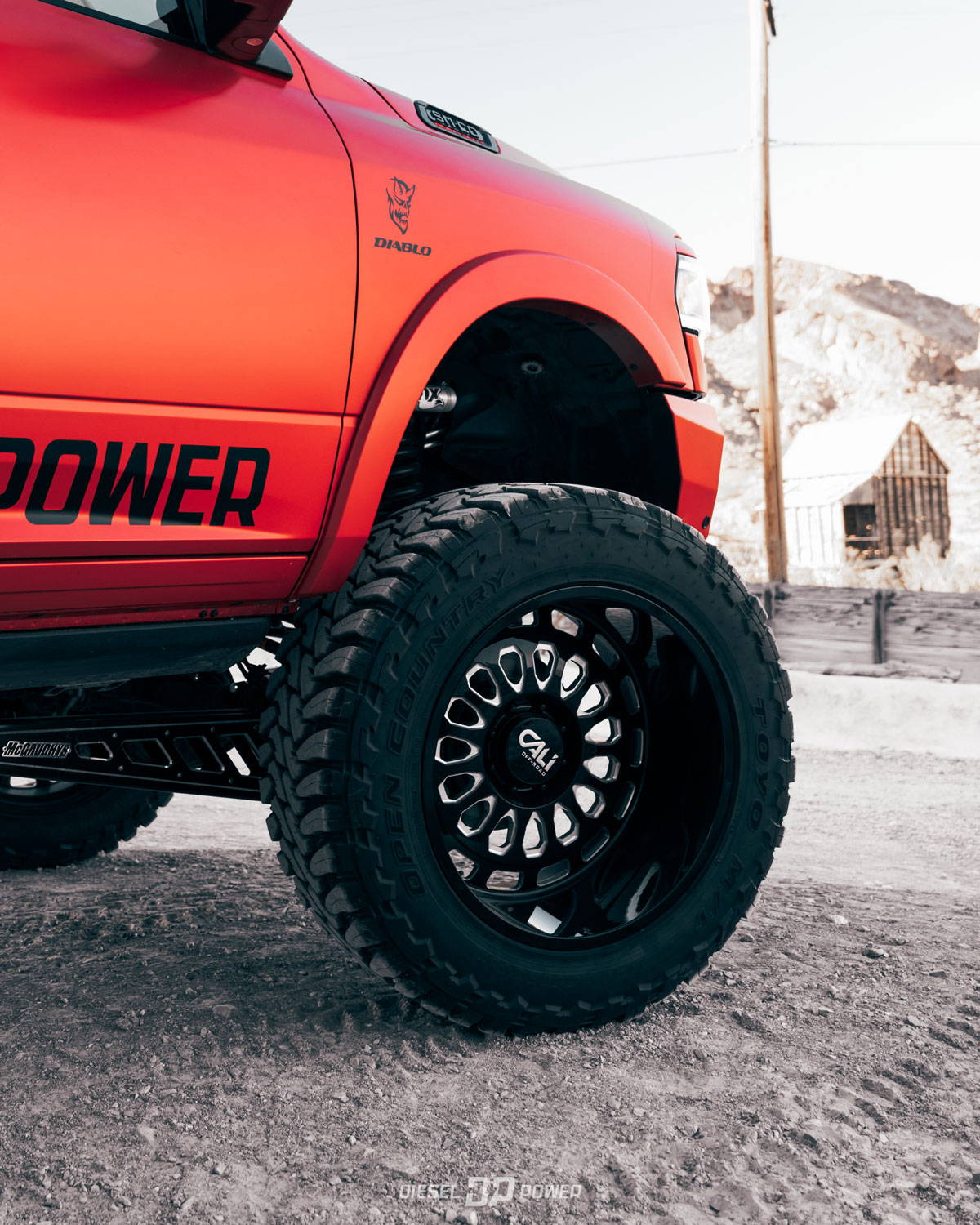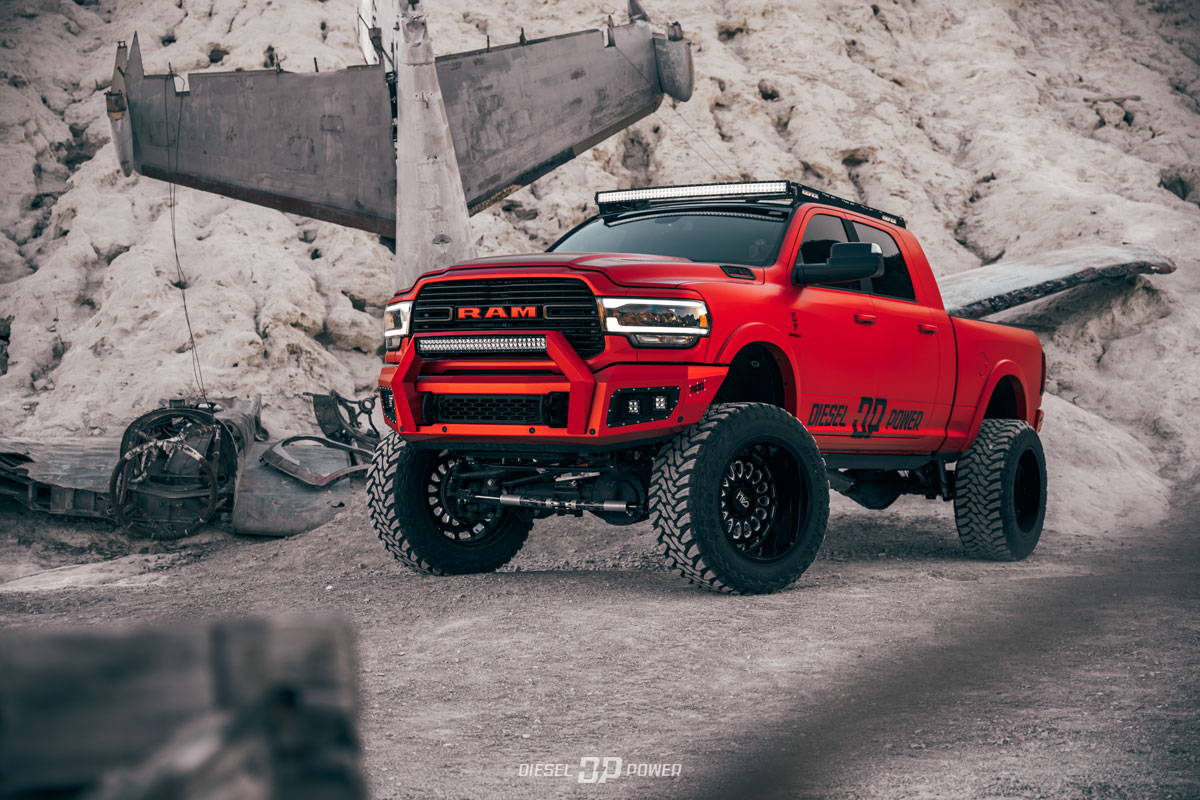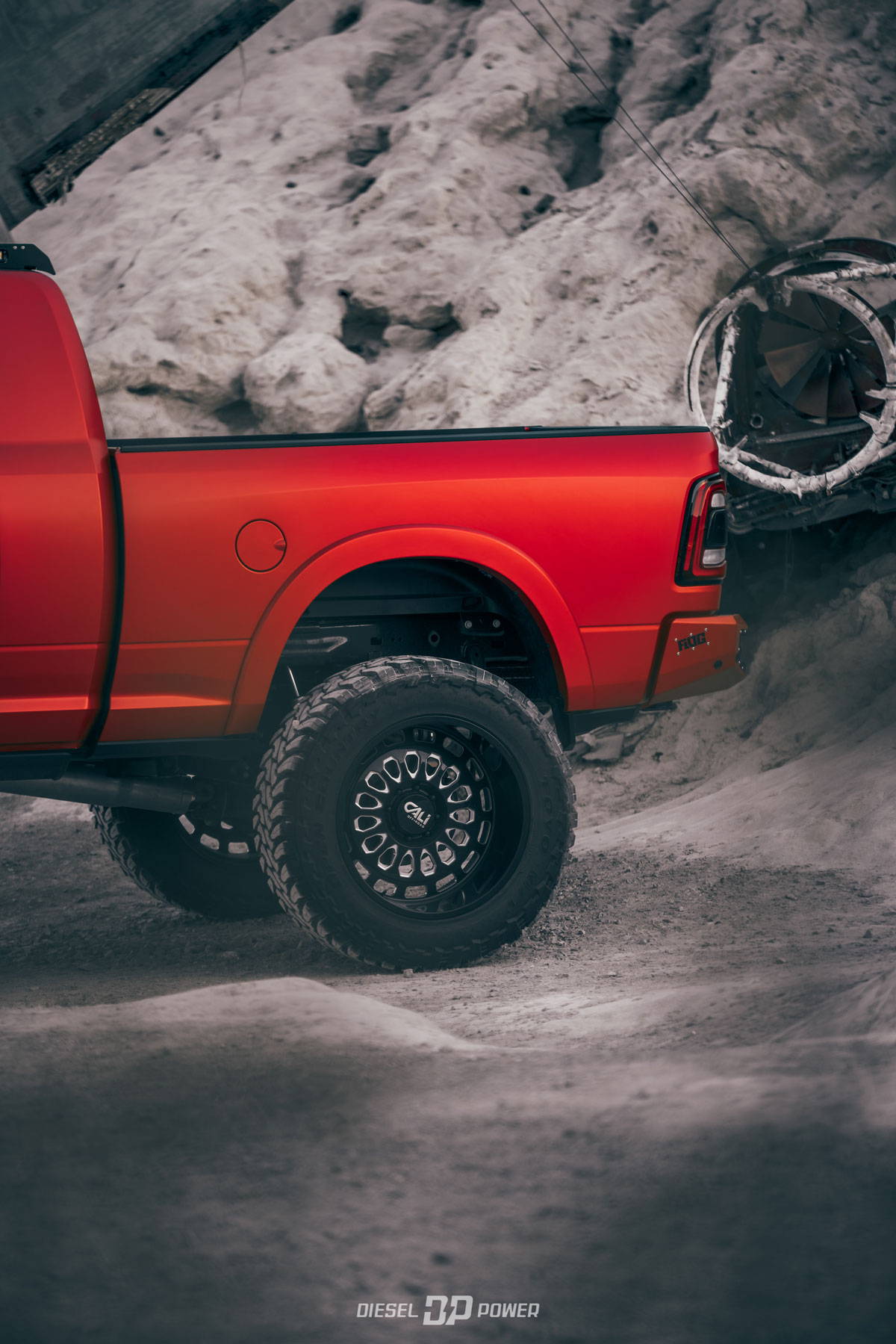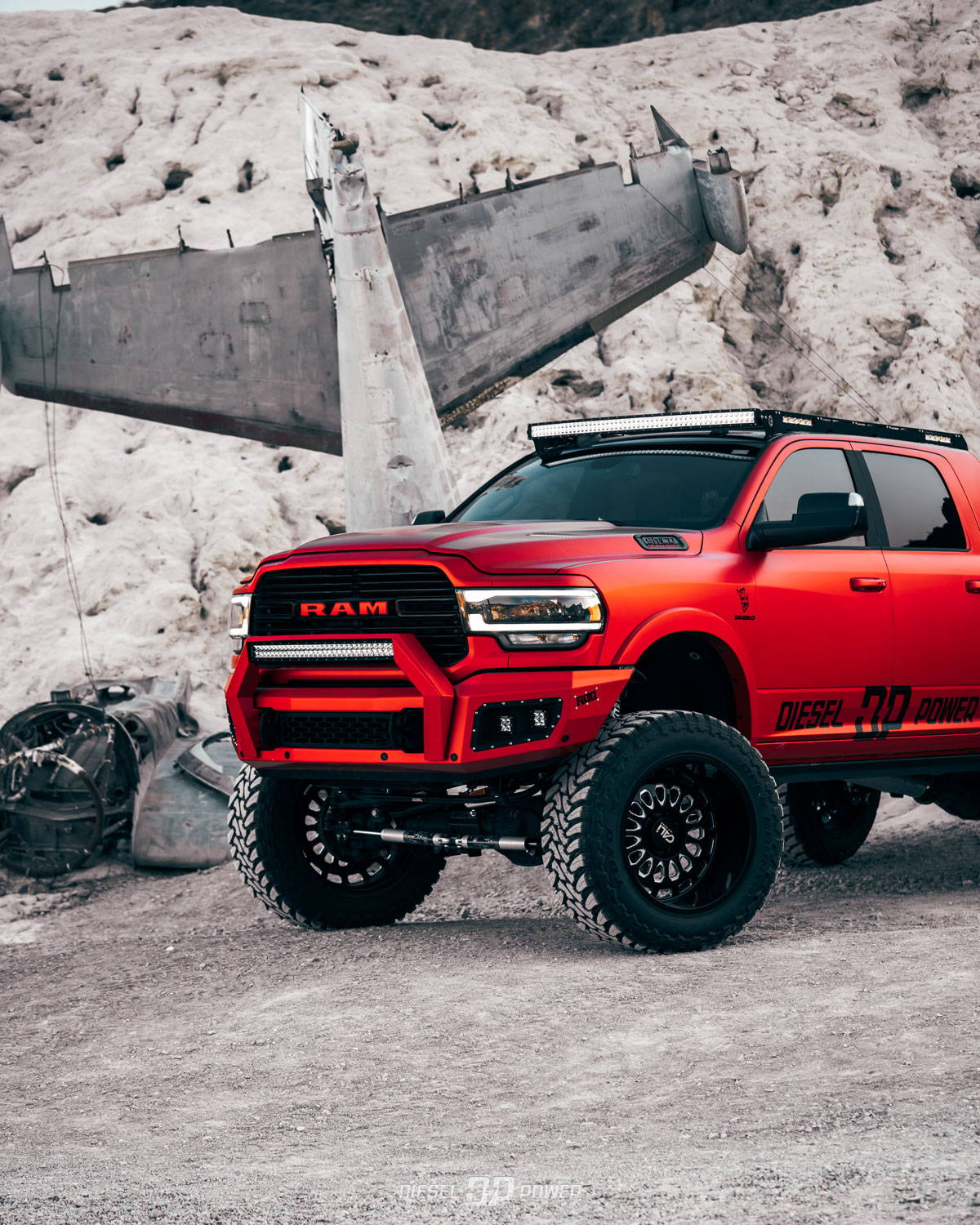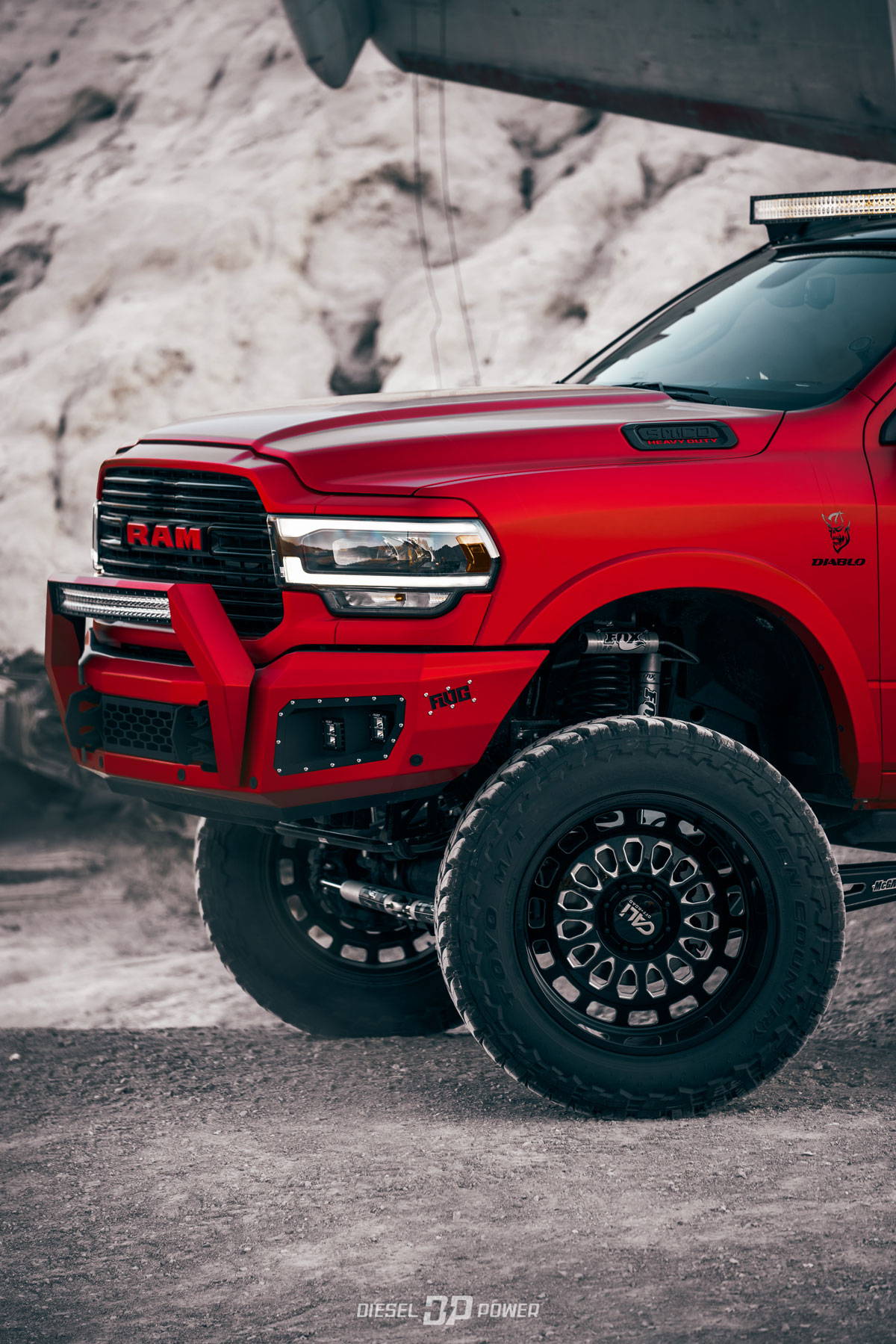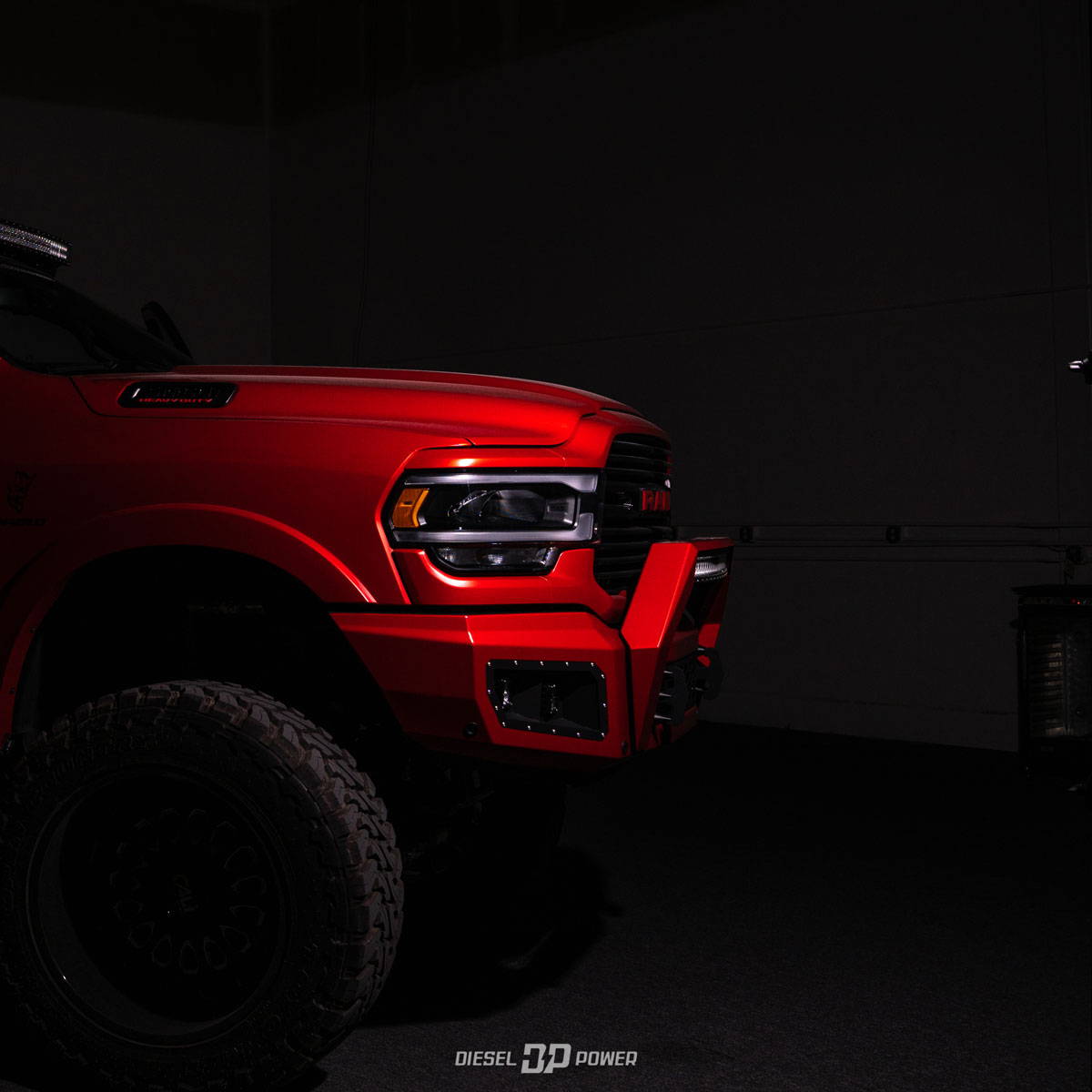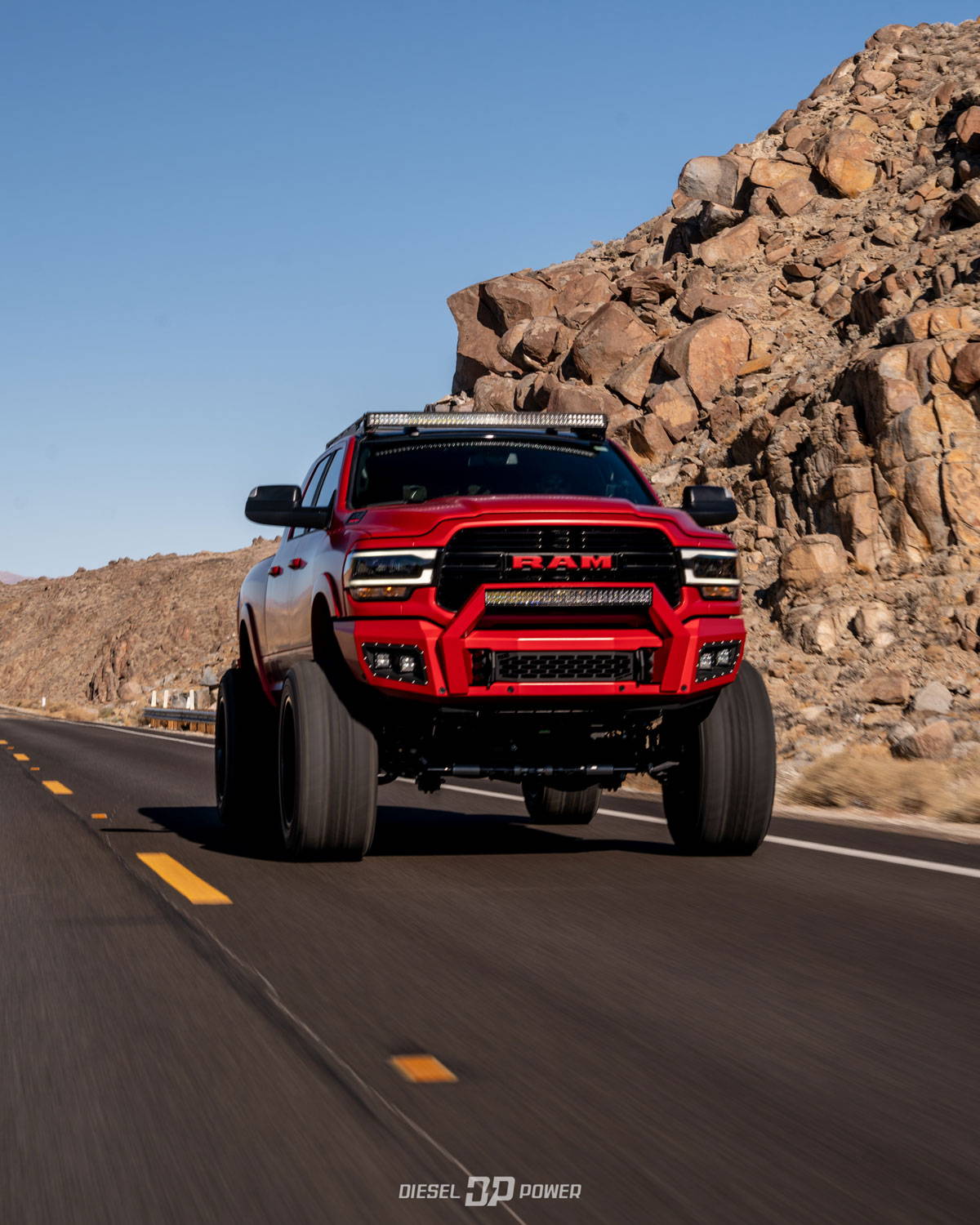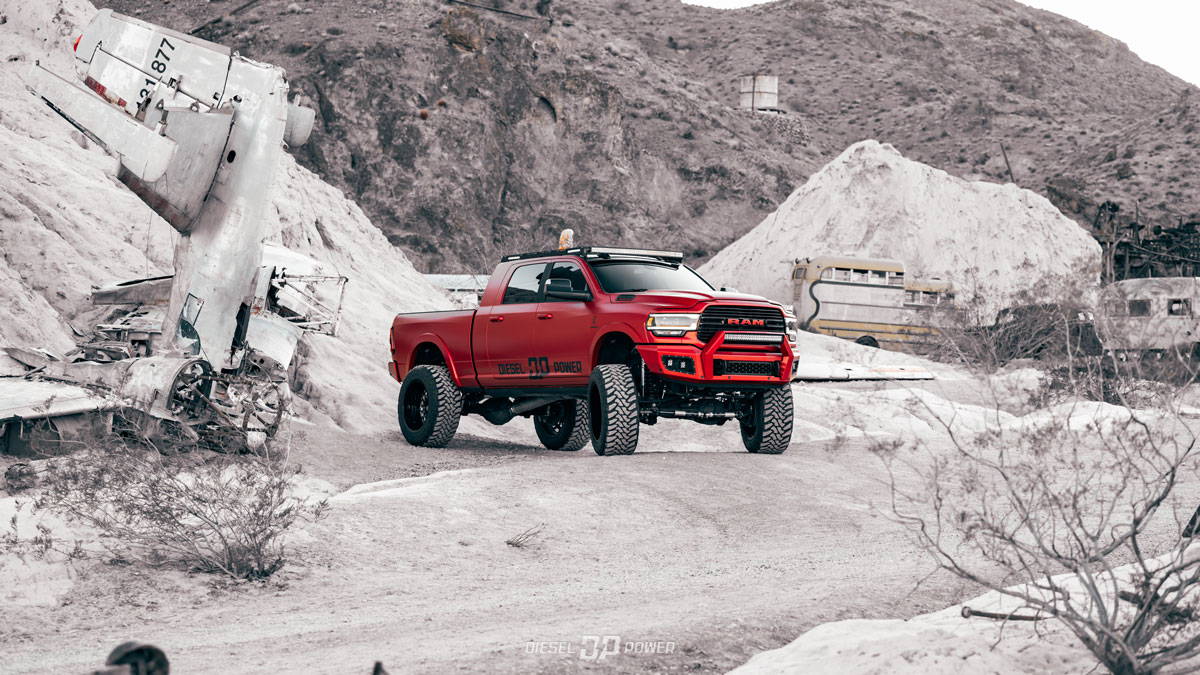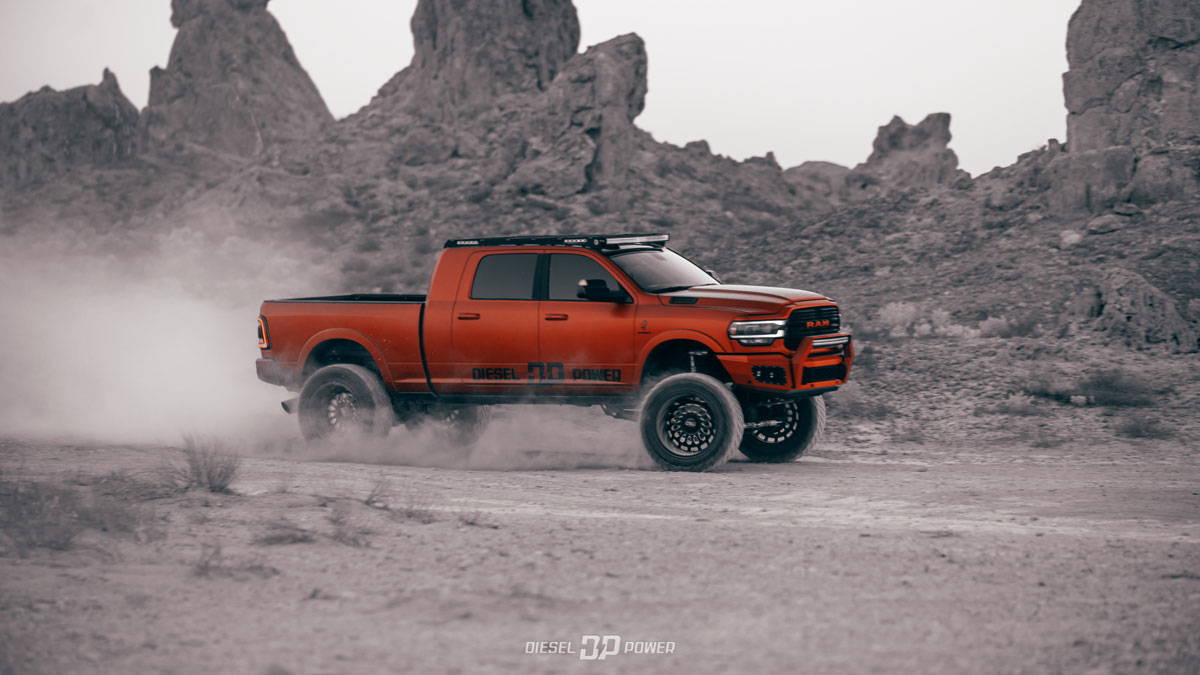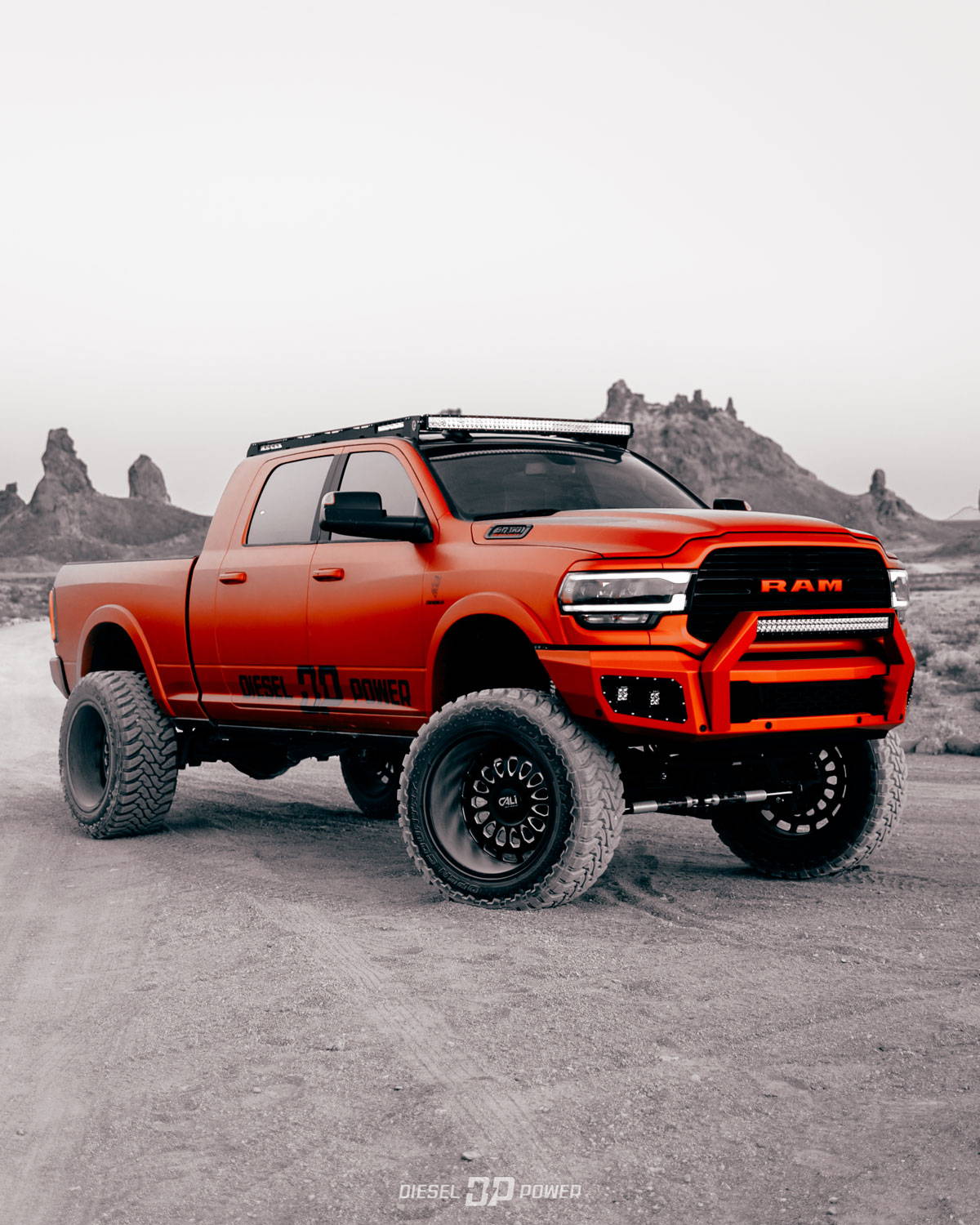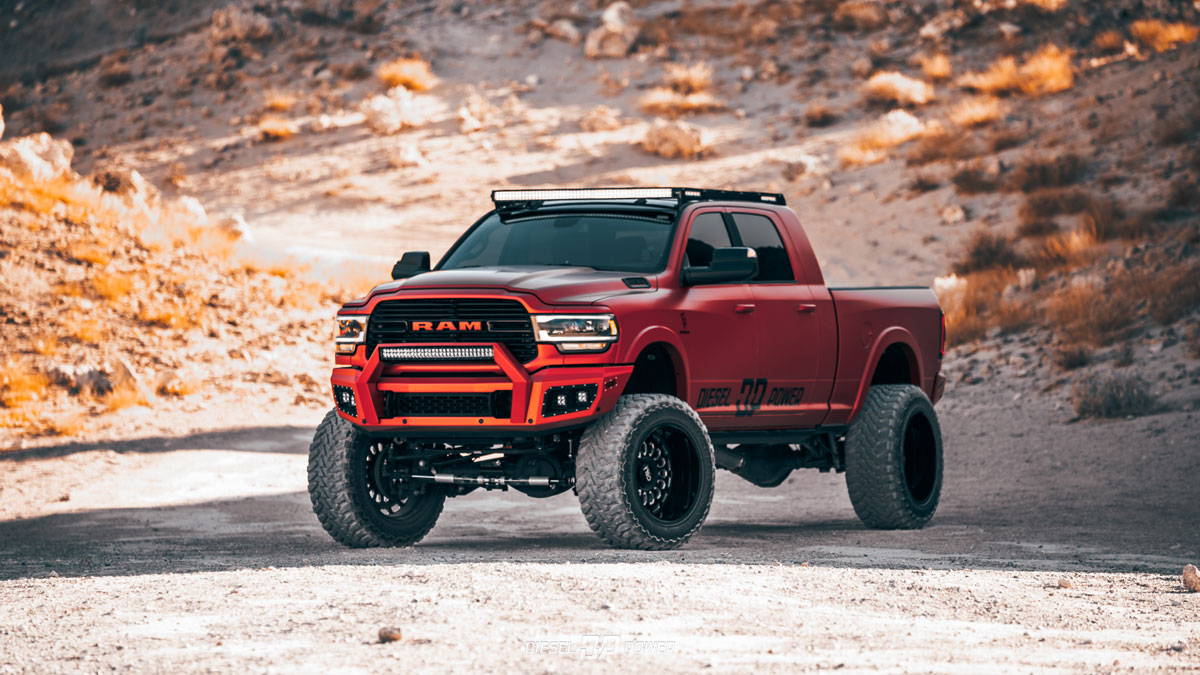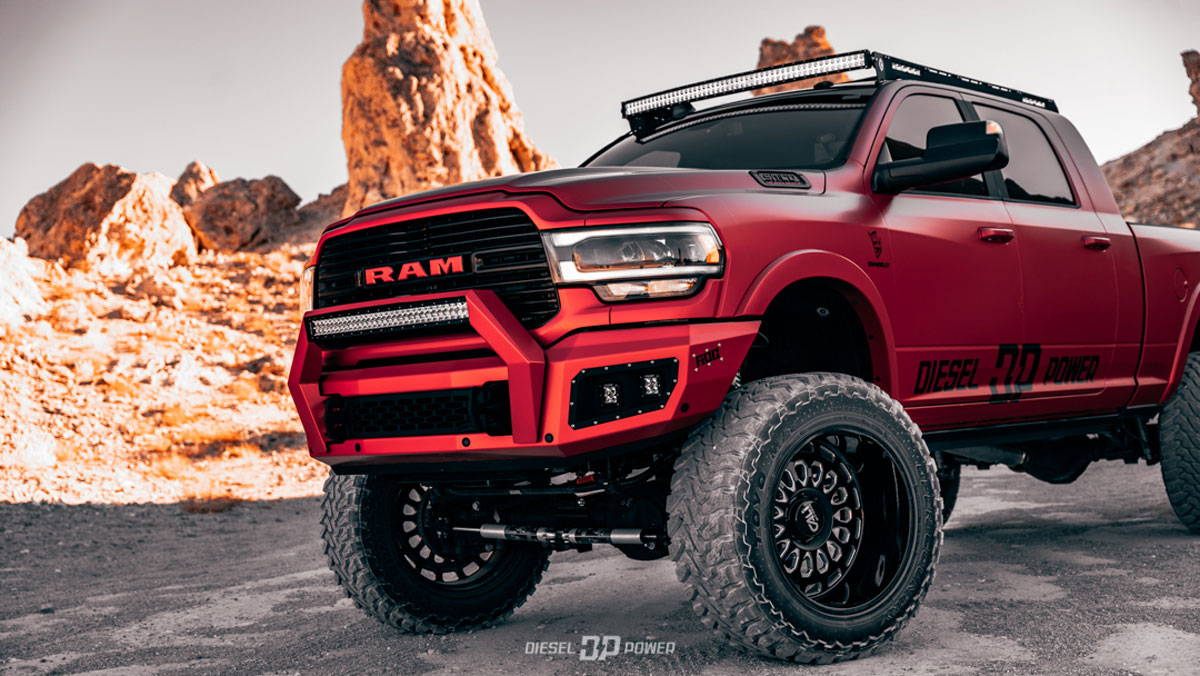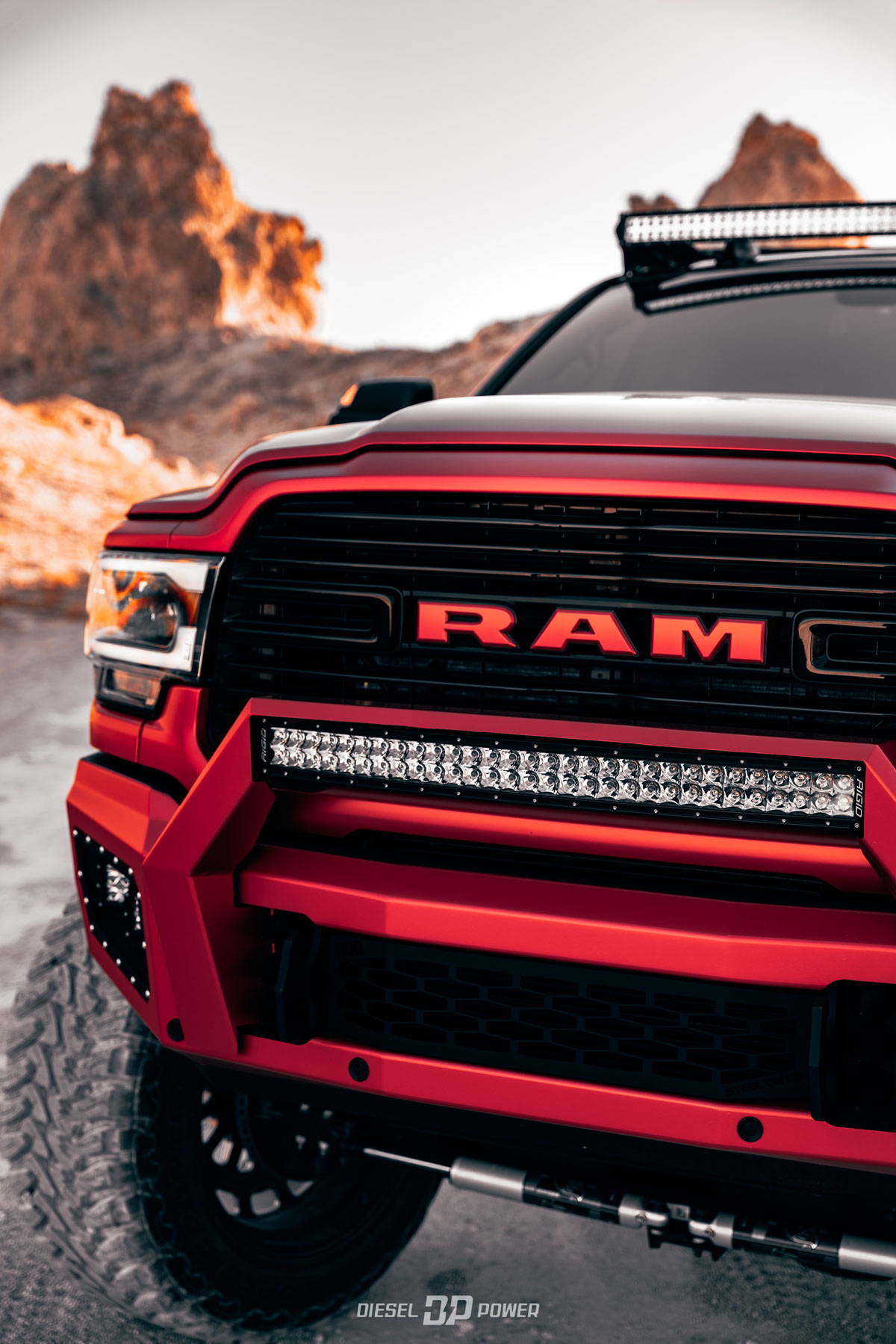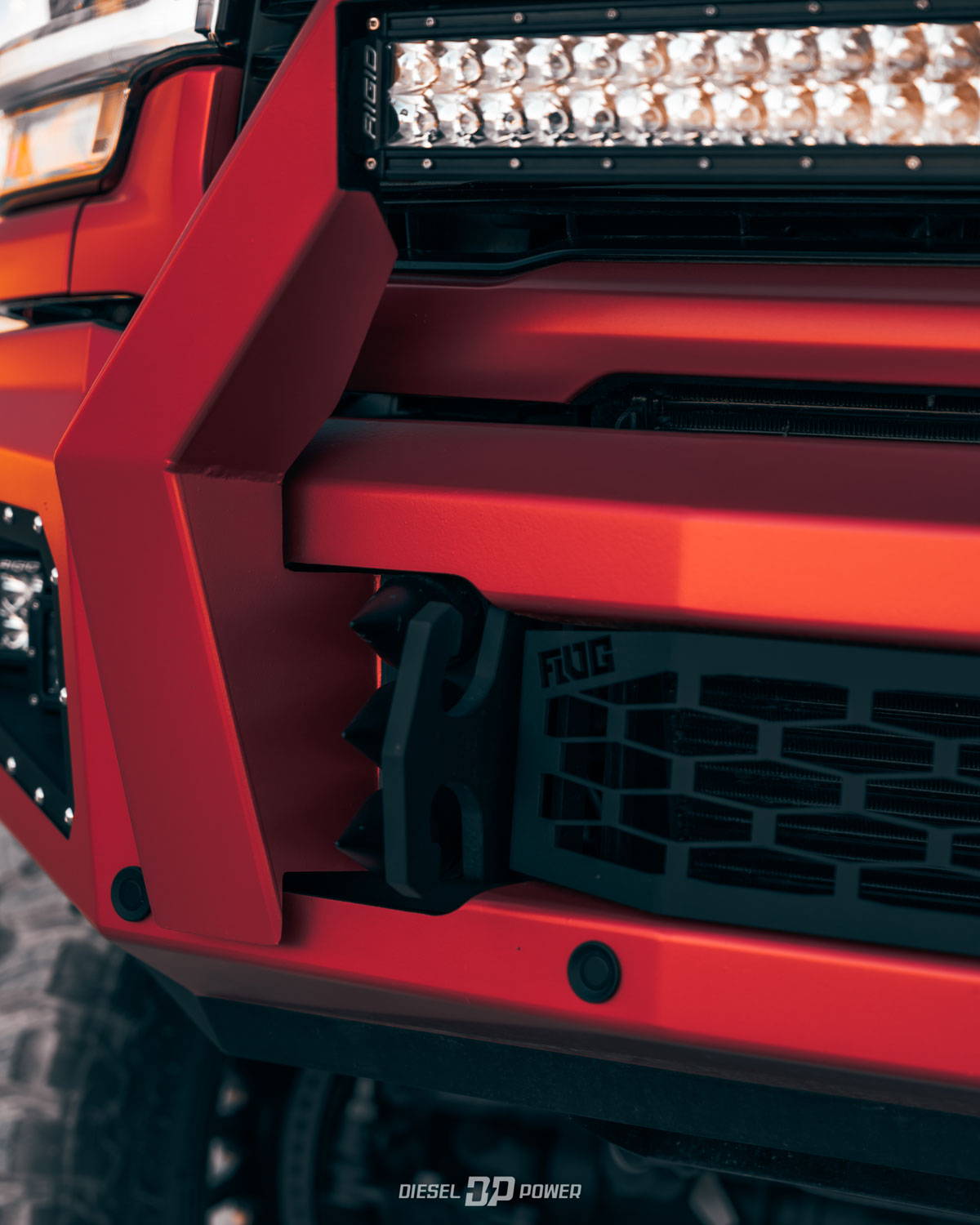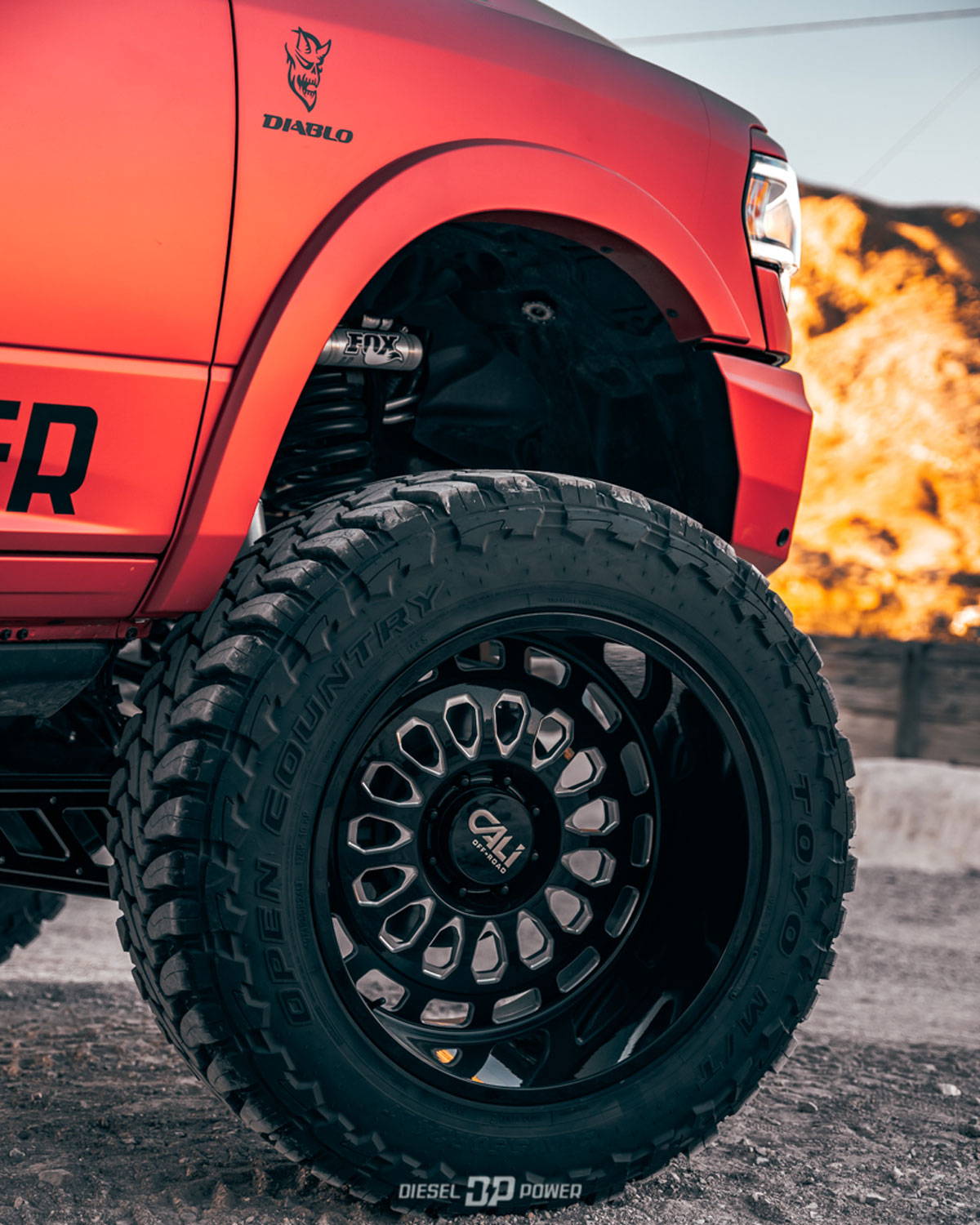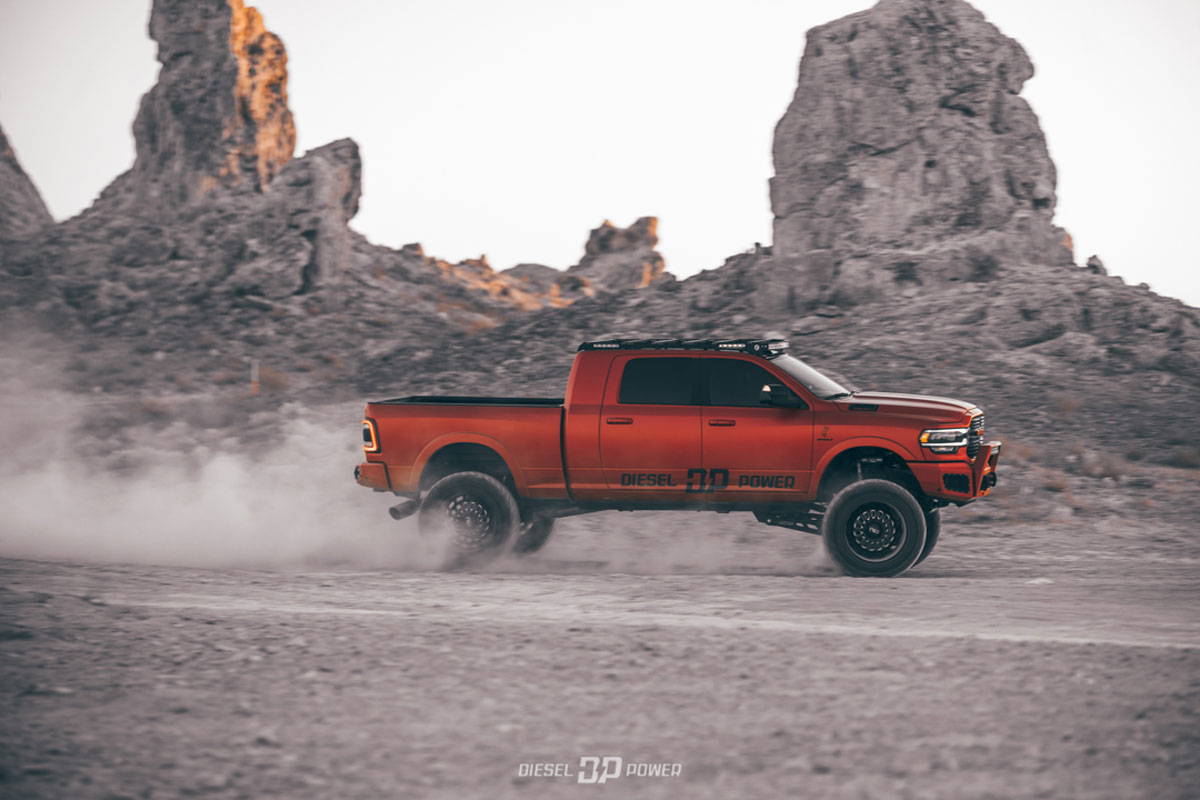 DIABLO
8" McGaughys Premium Lift with
Upgraded Fox Resi Shocks
24x14 Cali Offroad Paradox Wheels - Black and Milled
40x15.50-24 Toyo Open Country MT
Flog Front & Rear Bumpers
Rigid Industries Bumper Lighting
KC Hilites M Rack with Scene Lighting
Custom Vinyl Wrap
Edge CTS3 Insight with 12-volt Light Switch Accessibility
---
This month's giveaway is one HOT demon!
Dodge has long been one of our favorite trucks and we love how this one turned out.
Who wants to take this devil for a ride?
Introducing Diablo.
Diablo is a 2021 Dodge Ram 2500 Mega Cab with the Laramie trim package. This popular truck features the legendary Cummins 6.7-liter turbodiesel inline-6 paired with the 6-speed automatic transmission that makes 370 horsepower and 850 lb-ft of torque. We have added an Edge CTS3 insight that provides the most comprehensive touch screen display on the market with 20 different gauge configurations.
We threw on an 8" Mcgaughys Premium Lift with Upgraded Fox Resi shocks to make a complete package that give you the best ride and will handle better ground clearance for your adventures.
The wheels have been upgraded to 24x14 Cali Offroad Paradox Black and Milled Wheels along with 40x15.50-24 Toyo Open Country MT Tires to give you that awesome look with the best traction.
Next, we upgraded to Flog Industries Front & Rear Bumpers to add some durability and style.
We added additional lighting for Diablo's night-time play. Underneath, you will notice the red KC Hilites Cyclone Rock lights. On top, KC Hilites M Rack with scene lighting, and on the bumper, Rigid Industries bumper lighting.
We completed Diablo's look with a custom vinyl wrap to make it pop and draw the eyes of all who see it.
Inside the roomy cab, you can pile your all family or friends in for a night out. With luxurious seats and a quiet interior, you can enjoy each other's conversations. Diablo is equipped with all the high-tech options available including the 12" touchscreen infotainment system.
Every $5 spent on dieselpowergear.com is an automatic entry into winning this Dodge! Are you ready to run with the Devil?