DIESEL POWER GEAR GIVEAWAY
THE HOLY GRAIL 2.0
THE HOLY GRAIL 2.0 GIVEAWAY
THIS GIVEAWAY ENDED JUNE 25TH, 2018.
Entries are being gathered and sent to our third party sweepstakes company. One winner will be randomly selected from all entries to win one of the most badass diesel trucks on the planet - the Holy Grail 2.0.
Stay tuned as we announce the winner in the coming weeks.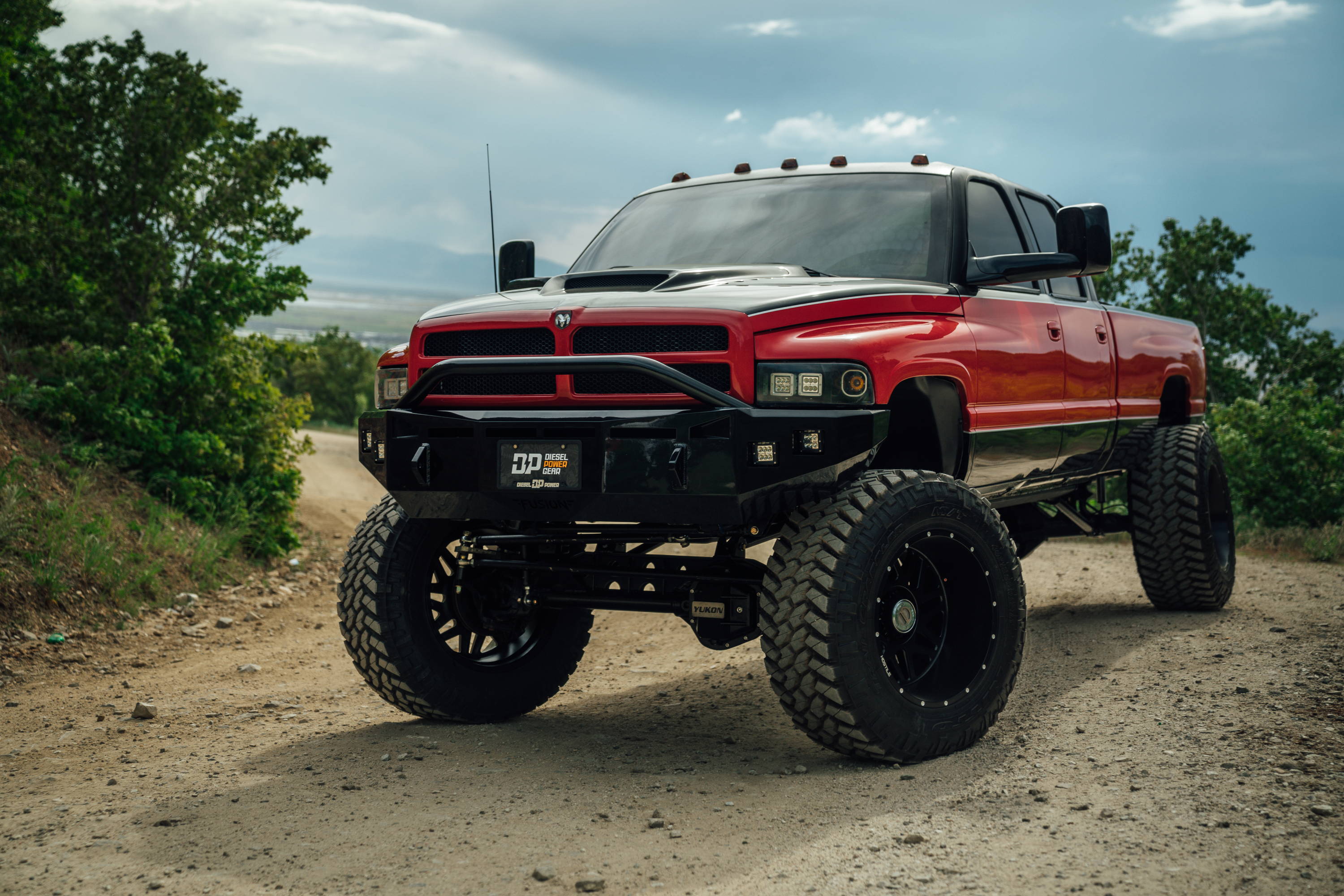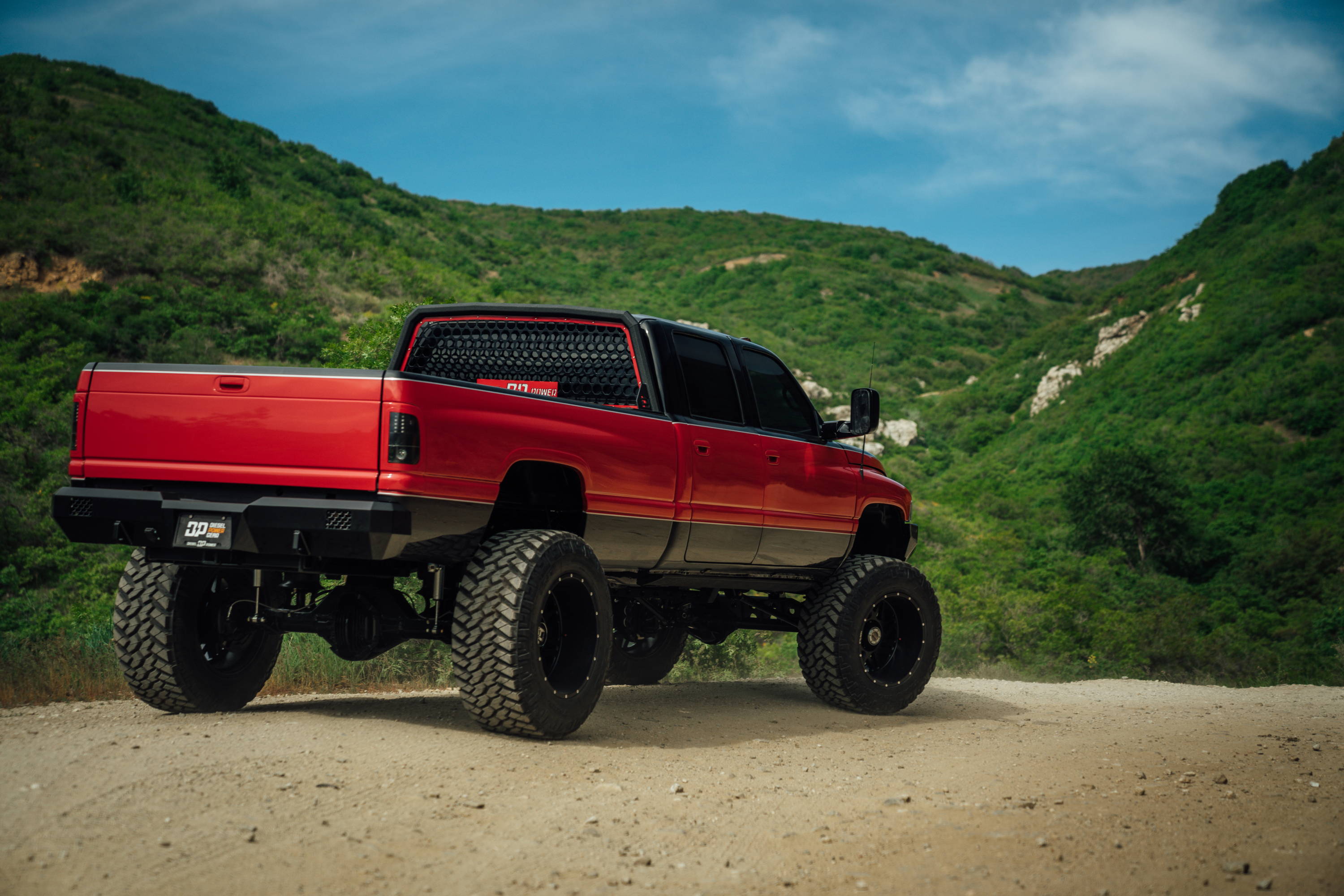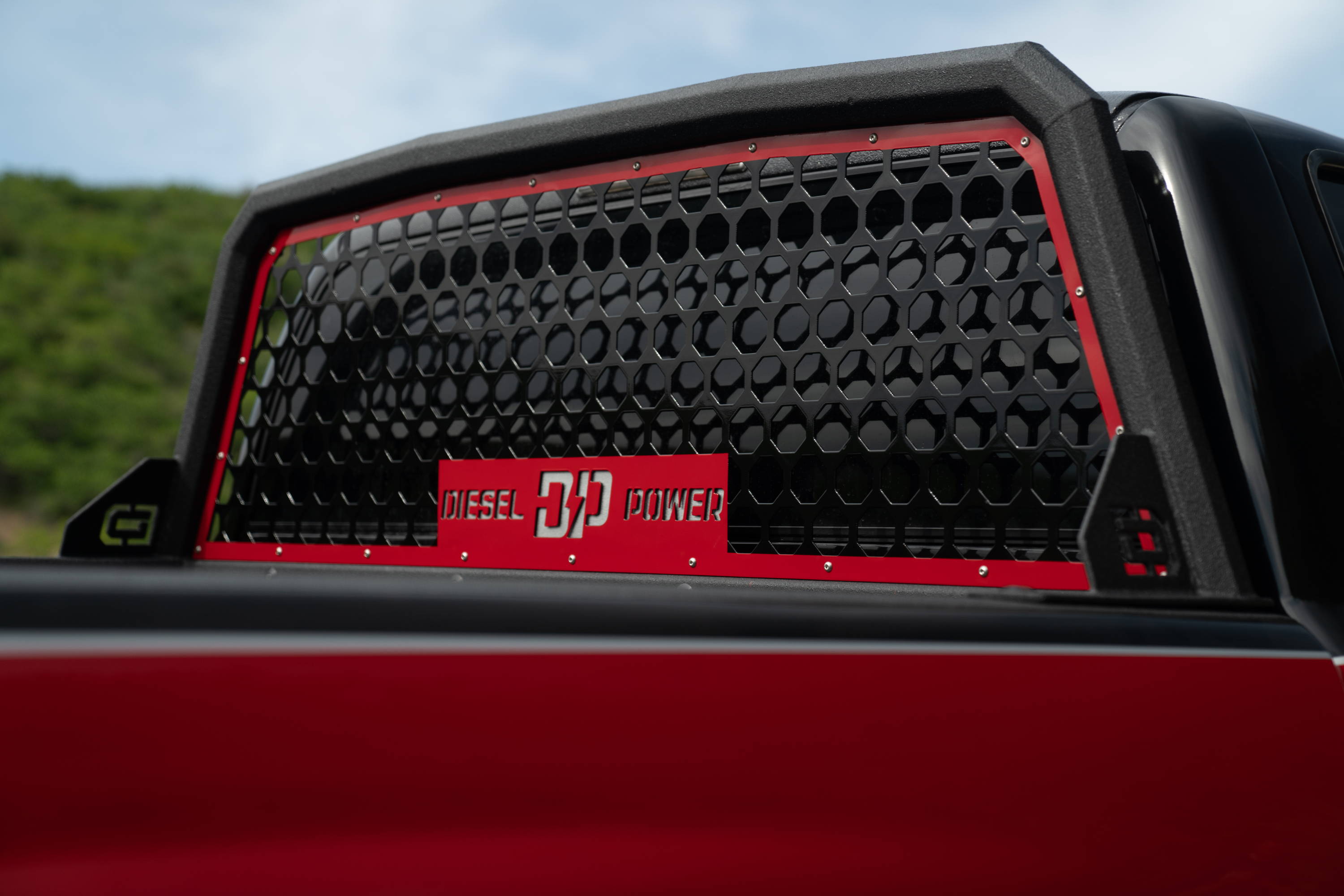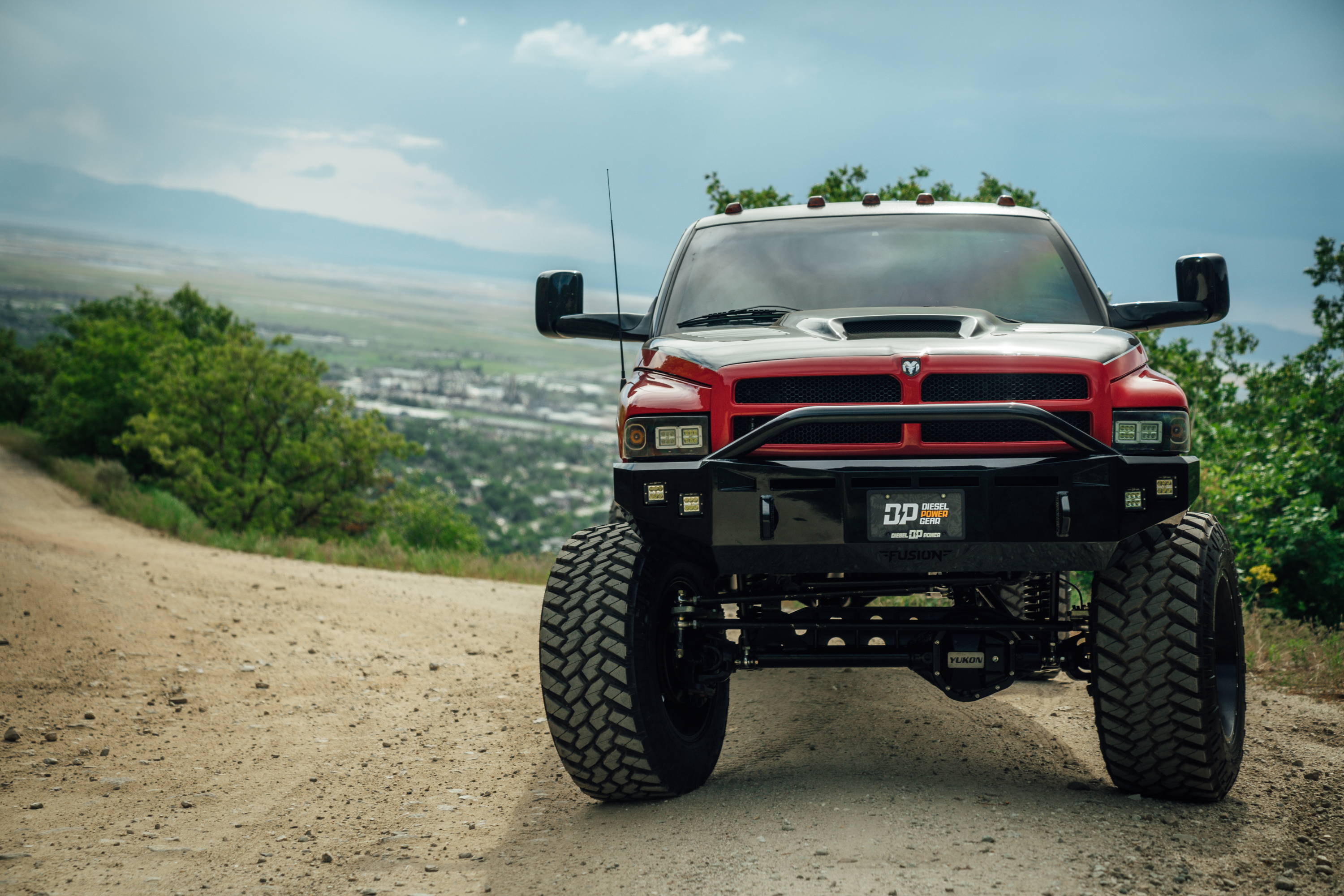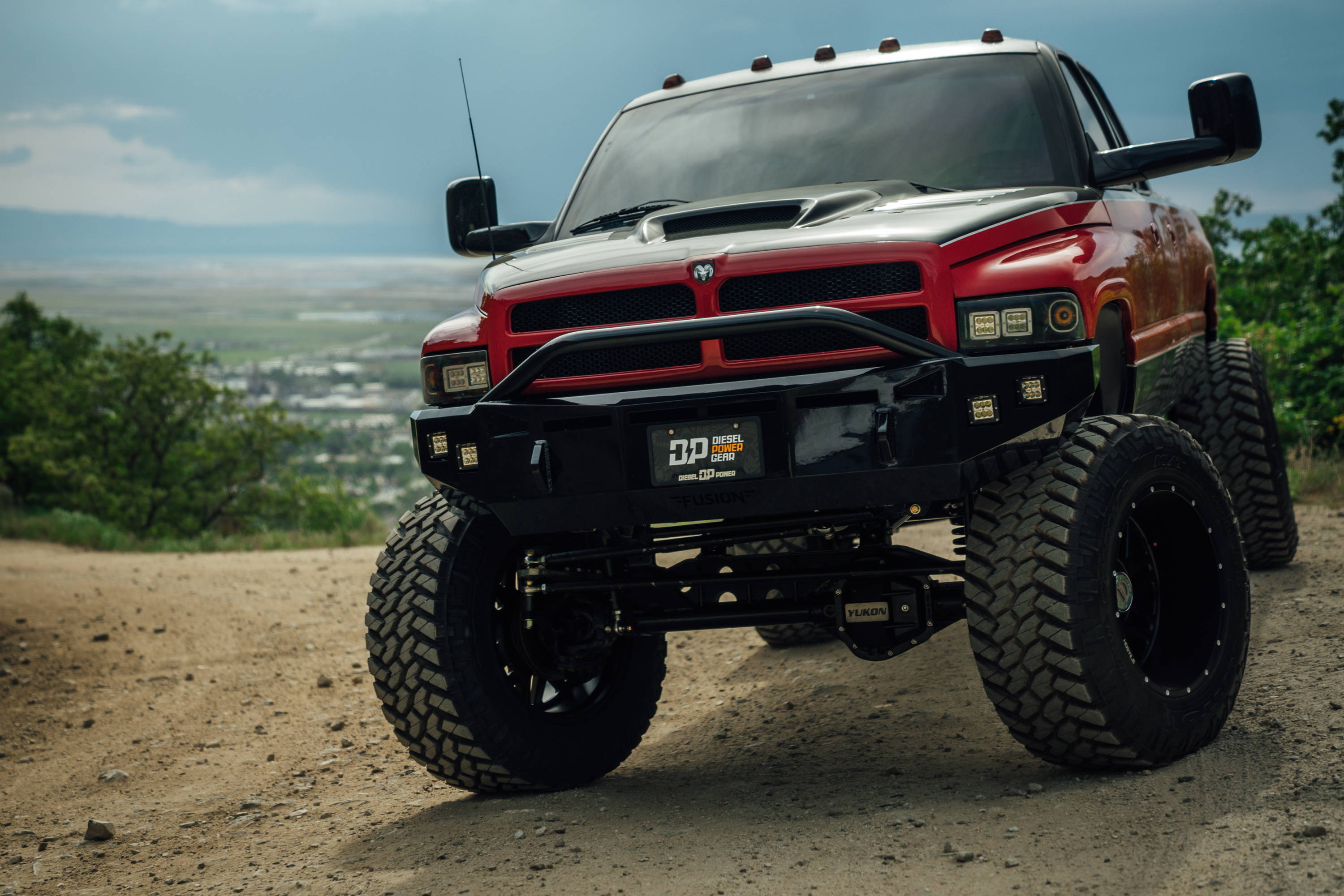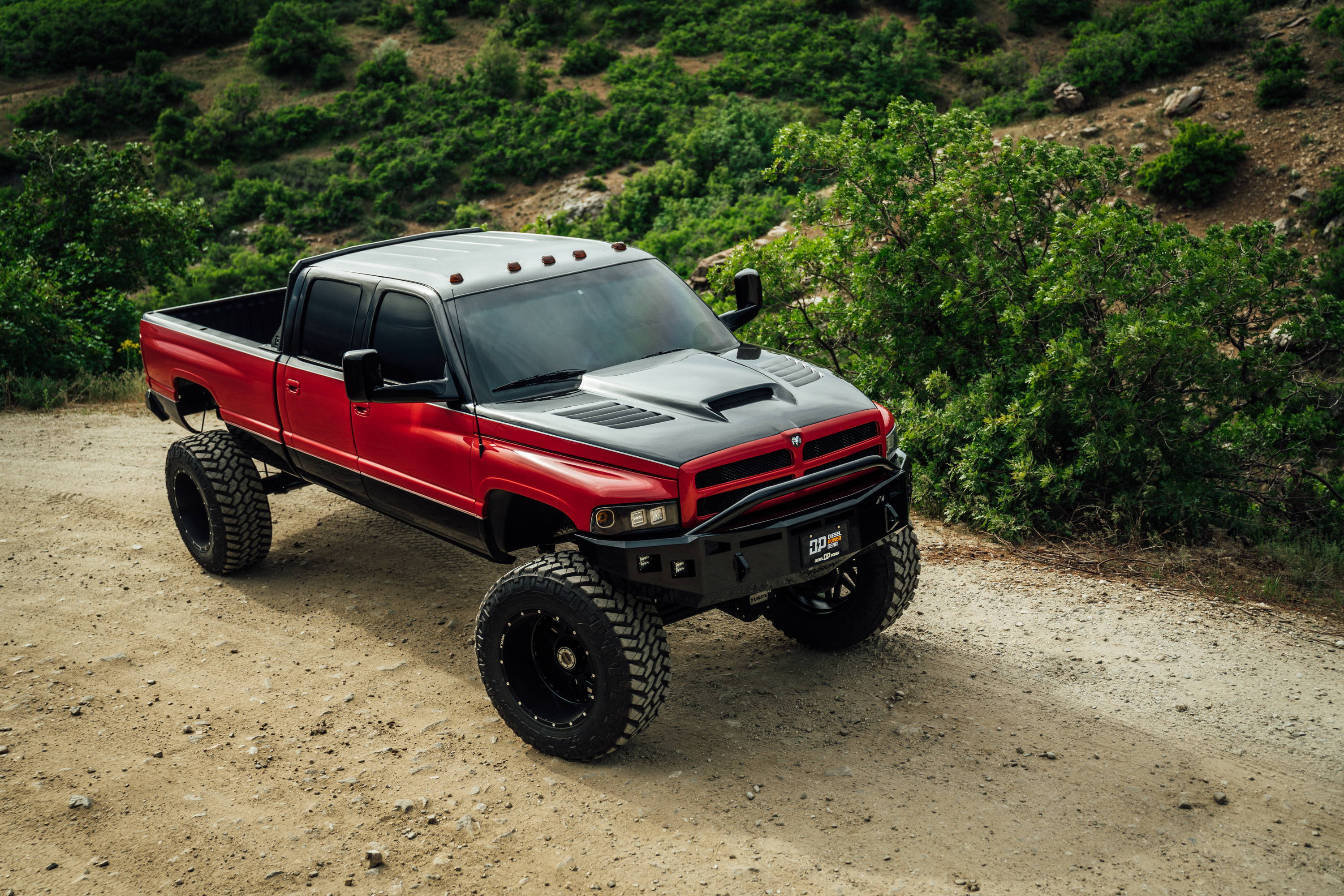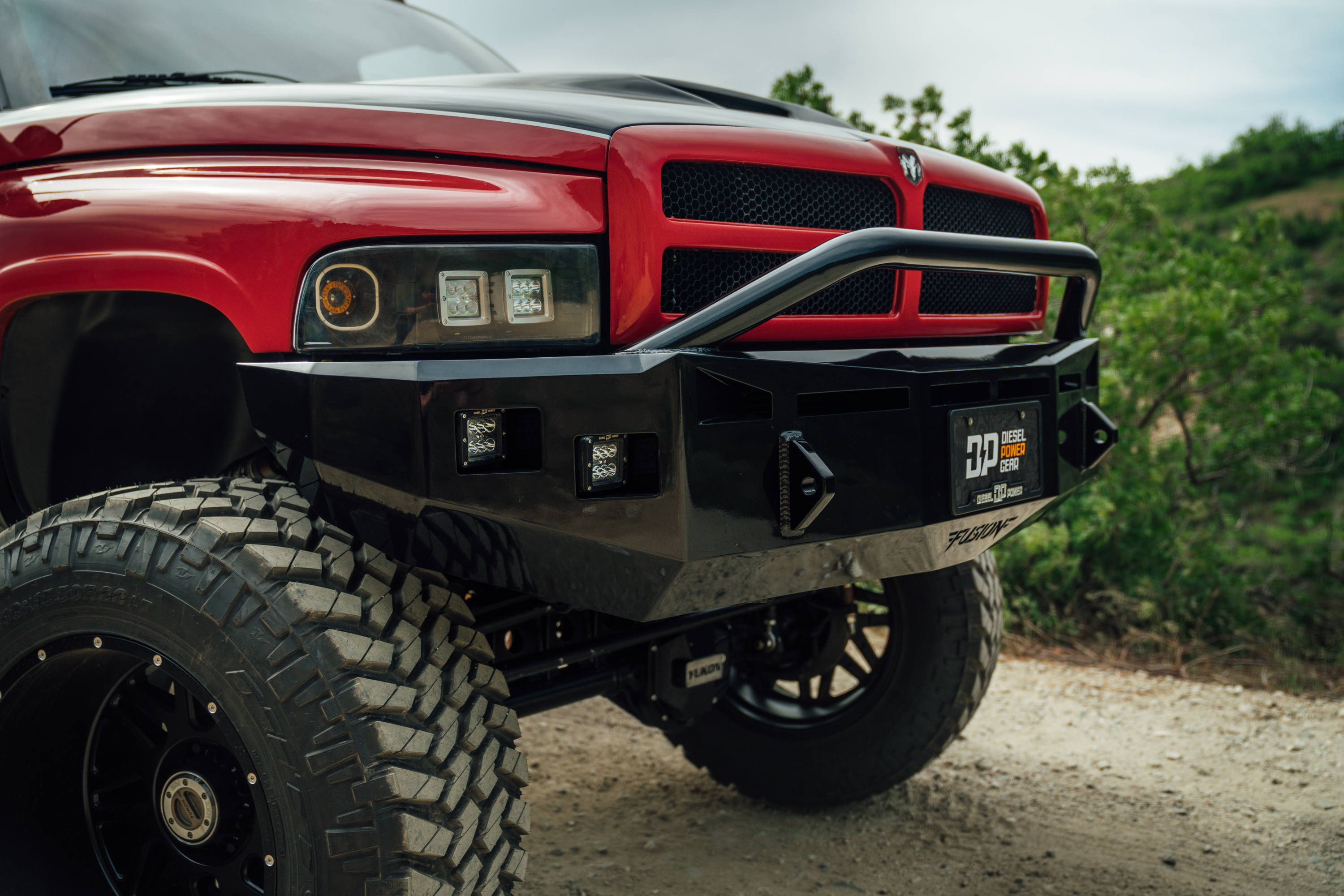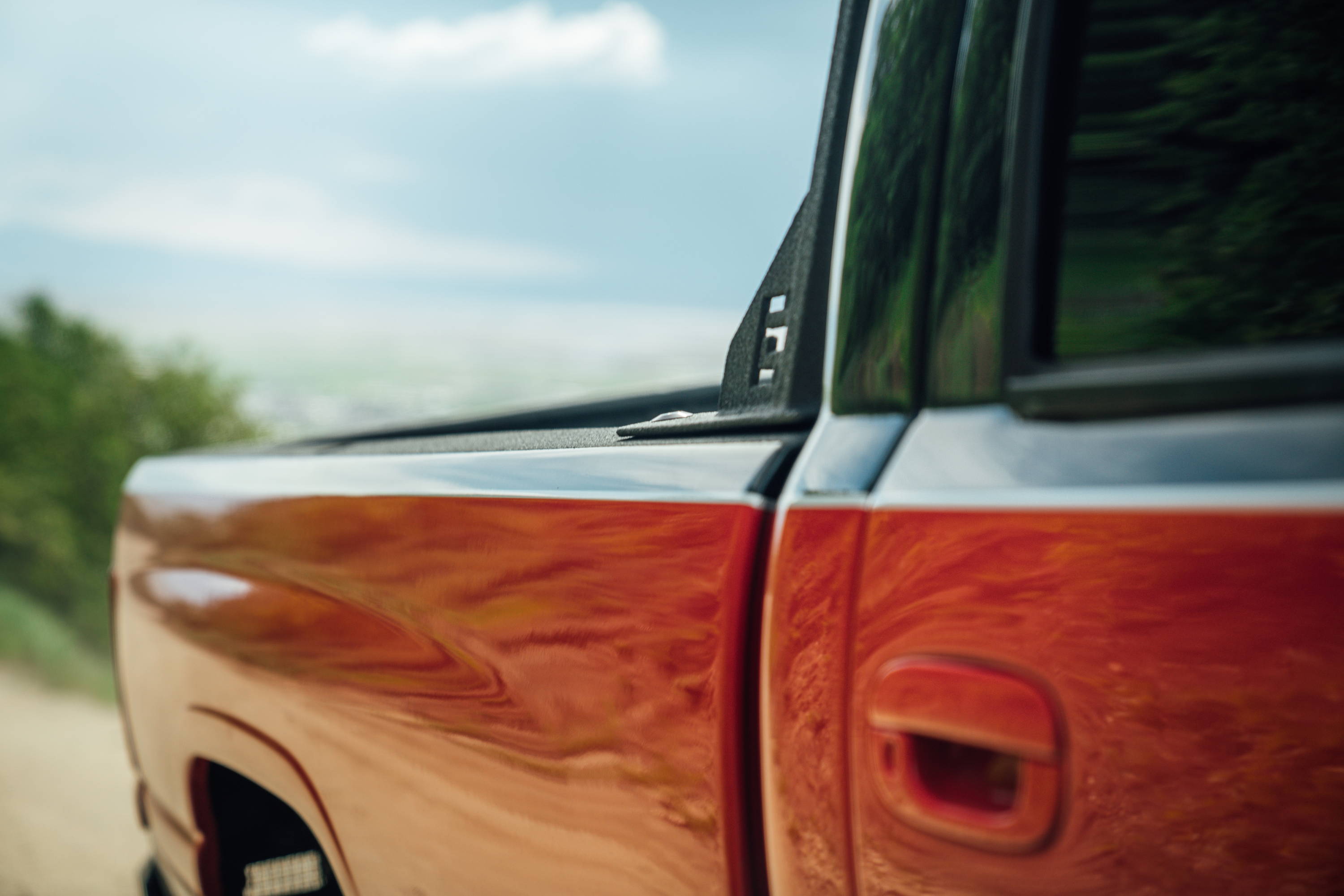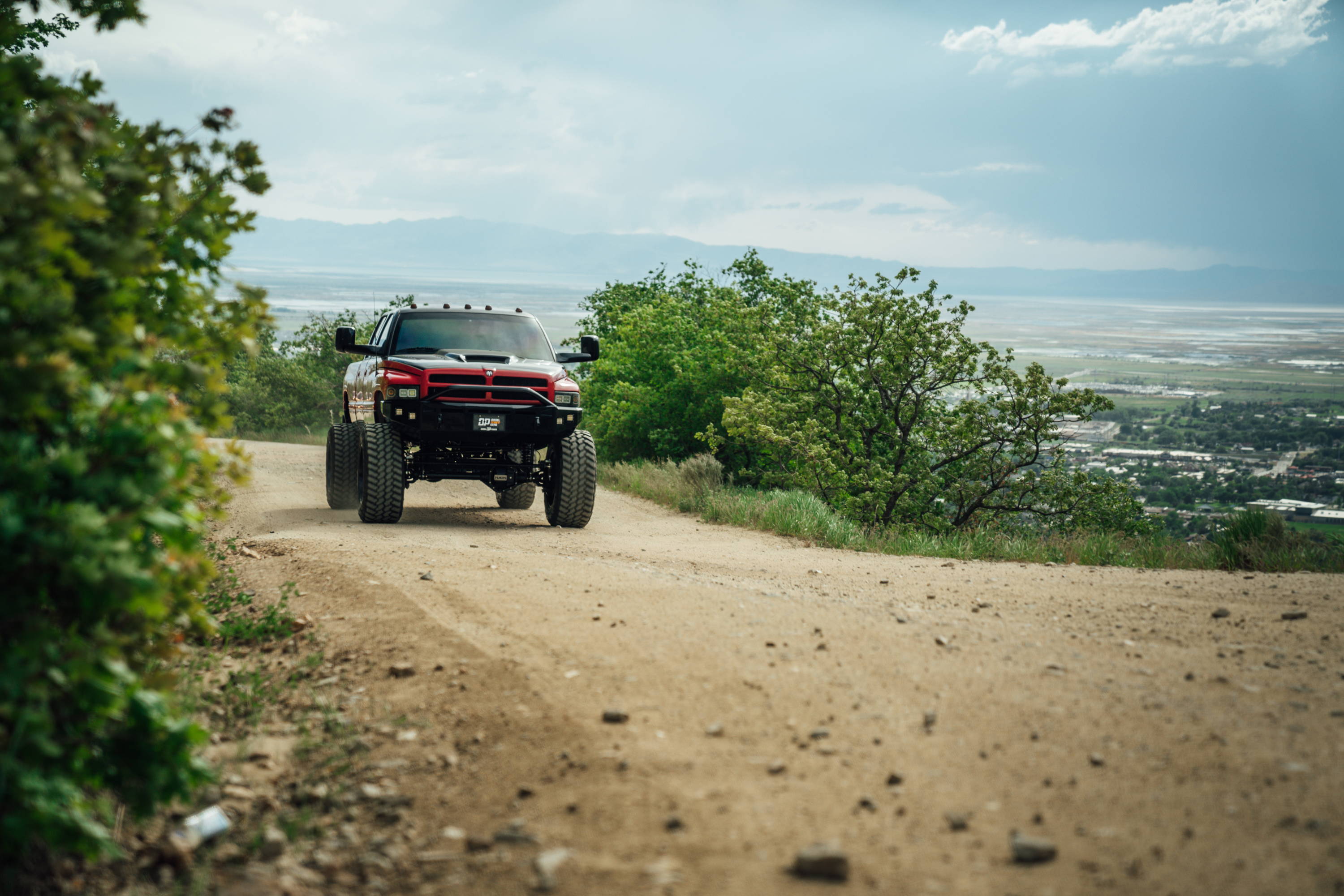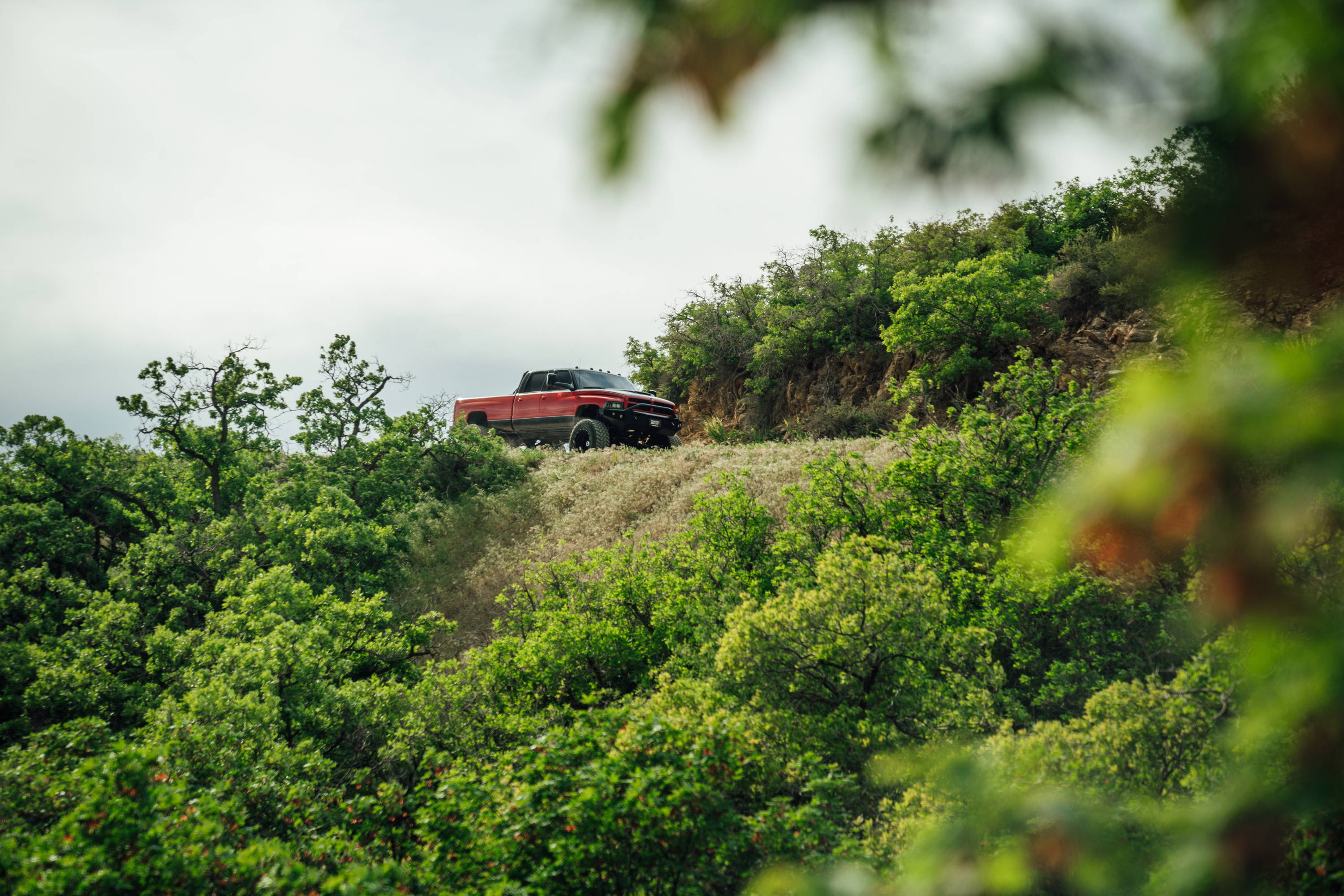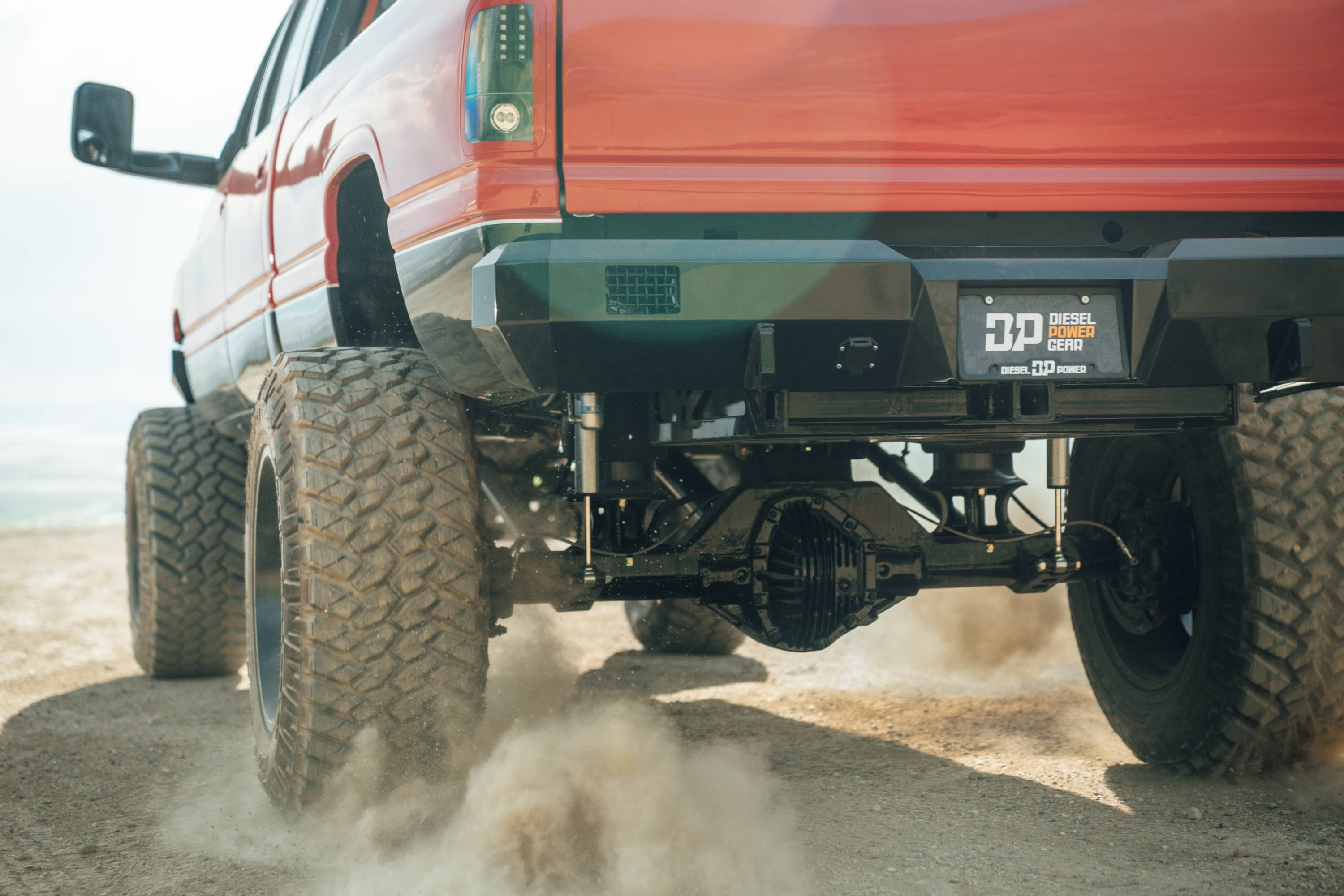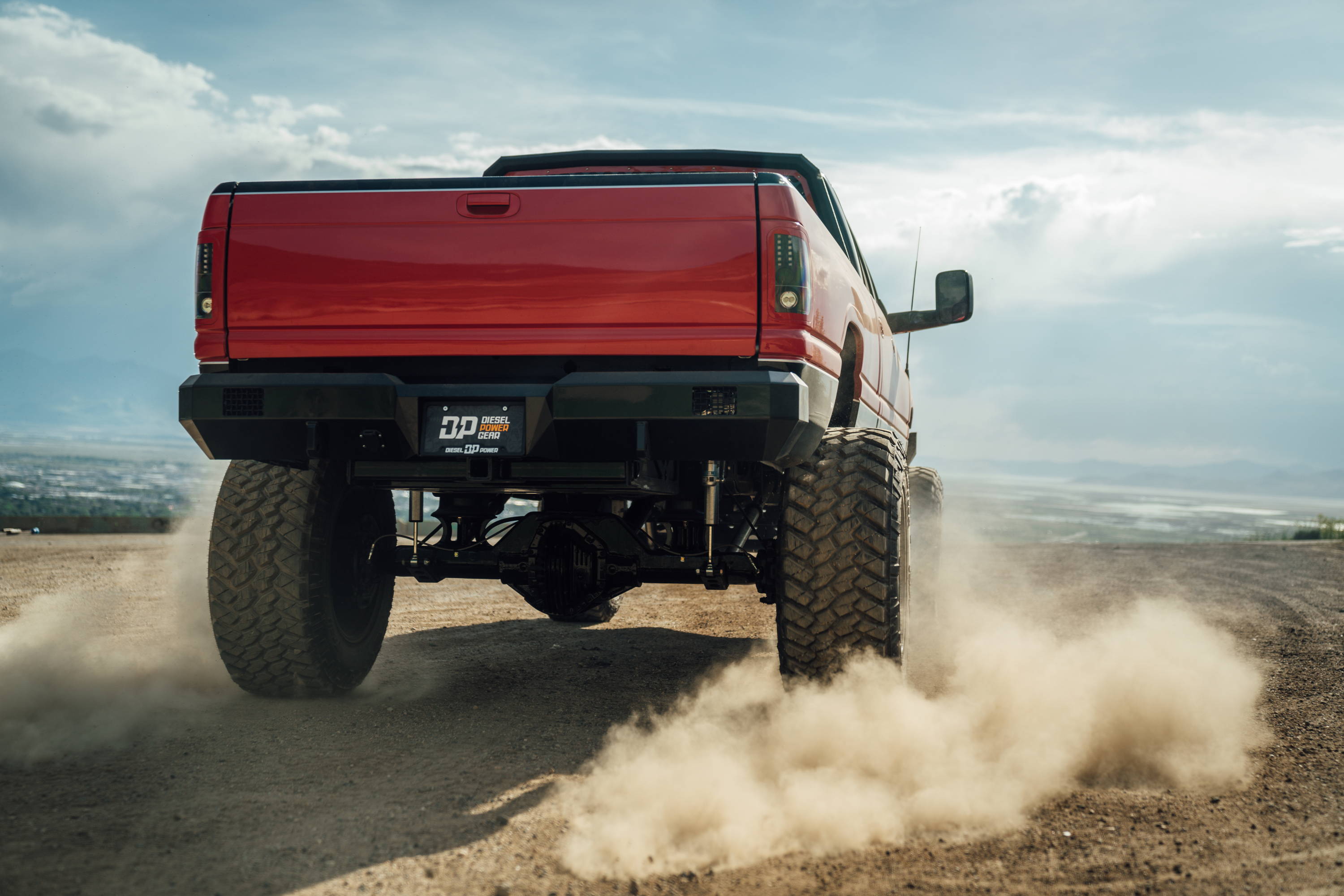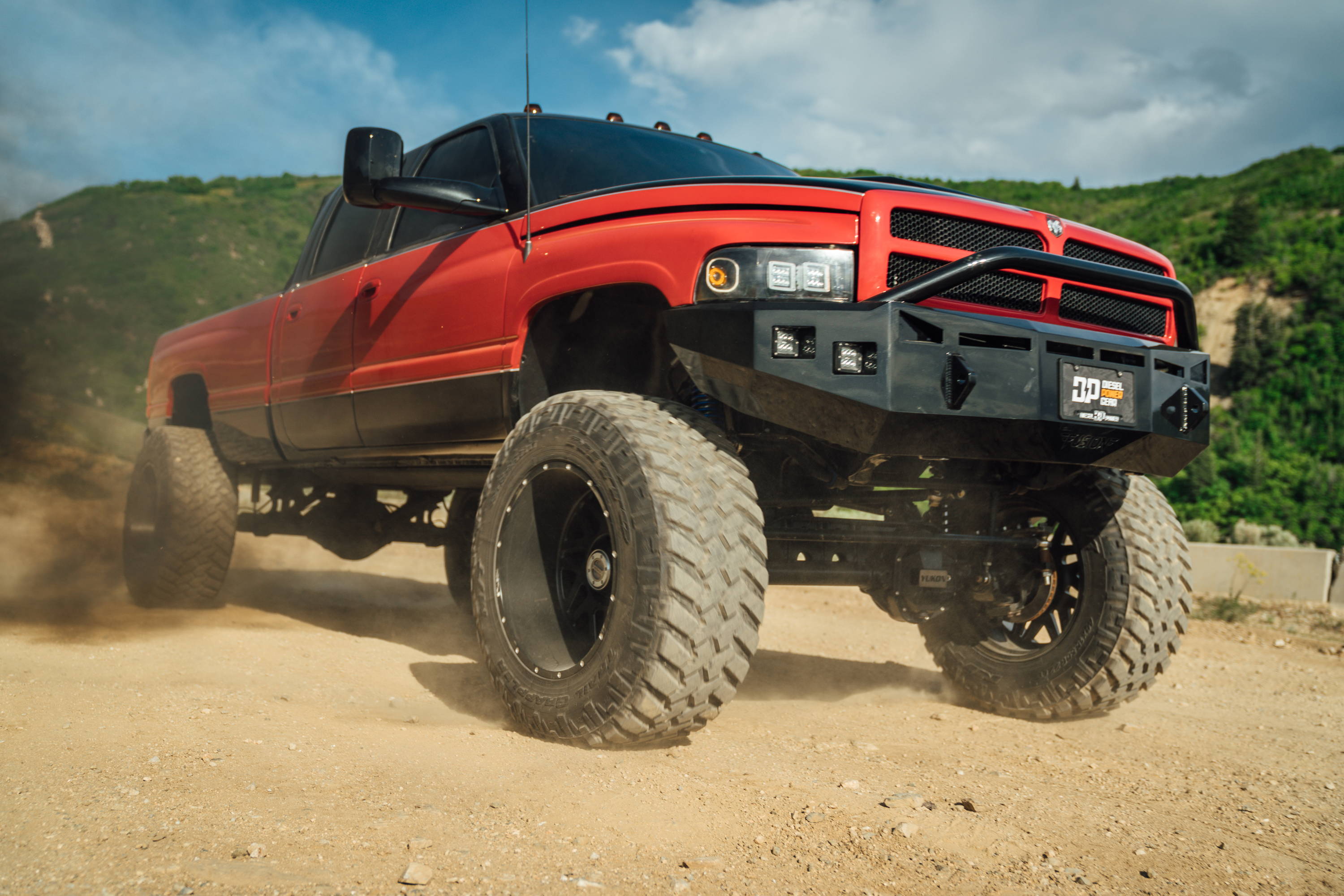 12 Valve Cummins Engine with Six Speed Manual Transmission • Long Bed Conversion + Rare Crew Cab • 4 Link Rear Air Bag Suspension with Accuair Control • 4 Link Manual Locking Differential on Coil-Overs • Industrial Injection Compound Turbos with Phat Shaft 66mm Primary Turbo + S475 Atmoshperic Turbo • FASS Lift Pump • Front + Rear Fusion Bumpers • South Bend Clutch • 50 Gallon Fuel Cell • Custom PPG Two-Tone Paint • 22" Hostile Wheels + 40" Nitto Tires
---
COUNTDOWN TO END OF GIVEAWAY
---
The Holy Grail is back and better than ever! What's a Holy Grail? It's an object highly sought
after that provides happiness and eternal youth. This 2nd generation Dodge truck definitely lives
up to its name. It has completely been rebuilt from the ground up into this new version which
we call the Holy Grail 2.0, a dream for any diesel truck lover!

This 1997 truck was originally built as a giveaway truck on the first season of Diesel Brothers.
This truck had a few issues after the giveaway, but Heavy D is a man of his word and wants his
customers to be happy with whatever leaves his shop. So he gave the winner a new truck and
brought the truck back. The truck has been sitting for a couple of years and Heavy D knew that
it was time to rebuild it and bring it back better then ever.
 
Why is this truck the Holy Grail? Well, it features the 12 Valve Cummins that is an all
mechanical fuel system which means it has no electronics or emissions equipment to hinder the
potential of this power plant. Add a six speed transmission that will handle all the power you
can give it and you have one of the most sought after rigs on the road. Then along with this
amazing engine, they stretched the frame to make it a long bed to easily allow you to haul
anything. It's also a crew cab which allows your family and friends to get in and out with ease
which has become very rare in these model year trucks.

So what makes this 2.0 version better than before? For starters the truck was disassembled and
every component was built from the ground up. The suspension and frame were stripped clean
and then powder coated to protect it and make it look good for years. The suspension originally
had stock leaf springs in the rear and stock coil springs in the front. It is now equipped with a 4
link rear suspension with air bags controlled by Accuair for the ride and ride height. The front
already had a custom 4 link, but is now updated to a coil over shock which drastically improves
the ride. They added a manual locking front differential in case you need all four tires to get you
out of a messy spot.

The Holy Grail 2.0 has a FASS lift pump to pull fuel from a huge 50 gallon fuel tank which
helps supply the 12 valve with the fuel it needs. To bring the air to the engine, an Industrial
Injection compound turbo set up was installed that uses a Phat Shaft 66mm Turbo charger and
S475 turbo charger. This kit is capable of up to 700 HP. To get that power to the ground it has a
South Bend clutch into the six speed transmission.

To keep with the styling and to protect the truck in case of an accident or if you're out getting
your friend unstuck, the tough front and rear bumpers are from Fusion Bumpers.
The interior supports leather seats for comfort and modern style and the exterior was treated to a
fresh coat of PPG red and black paint that will last for years. Then to complete the look of this
beast, 22 inch Hostile wheels wrapped in 40 inch Nitto tires were added.
Want to be the owner of this one of a kind Cummins? Time to get your entries into the
giveaway.
---