DIESEL POWER GEAR GIVEAWAY
November 1st, 2020 - November 30th, 2020
THE NIGHTTRAIN GIVEAWAY ENDED NOVEMBER 30TH, 2020.
Stay tuned for the winner.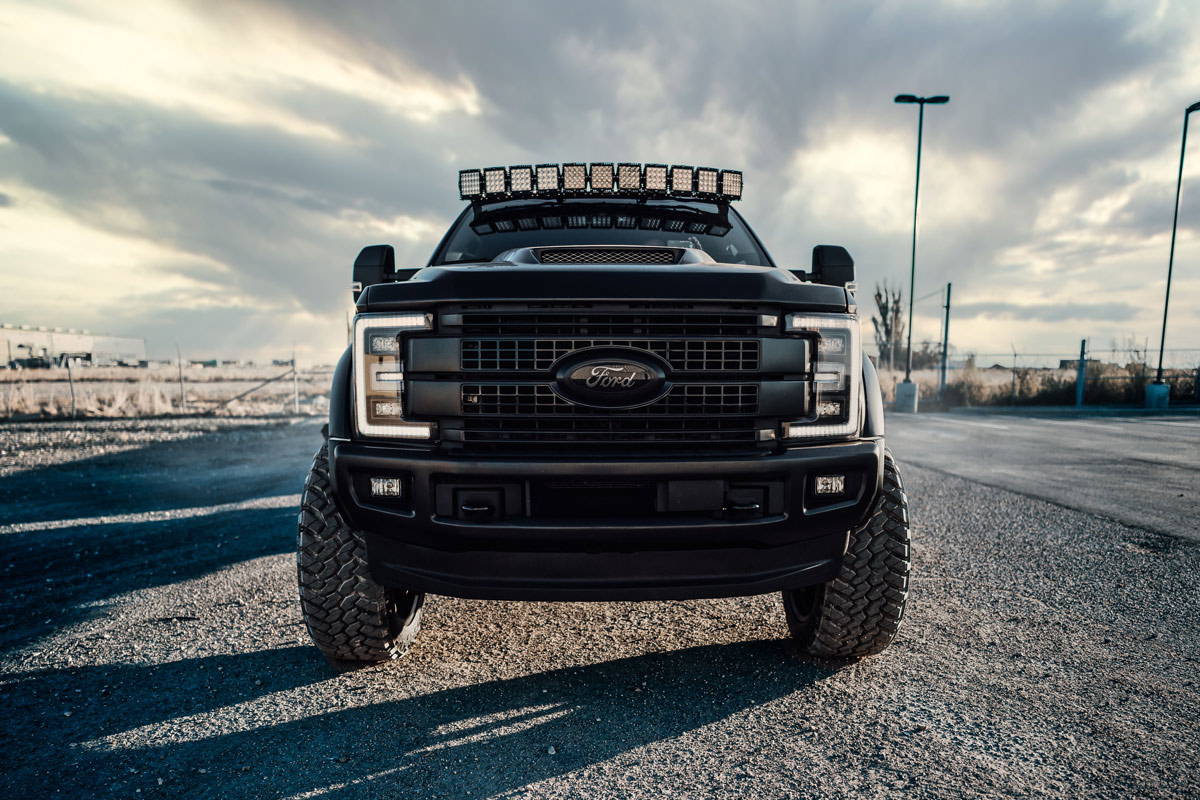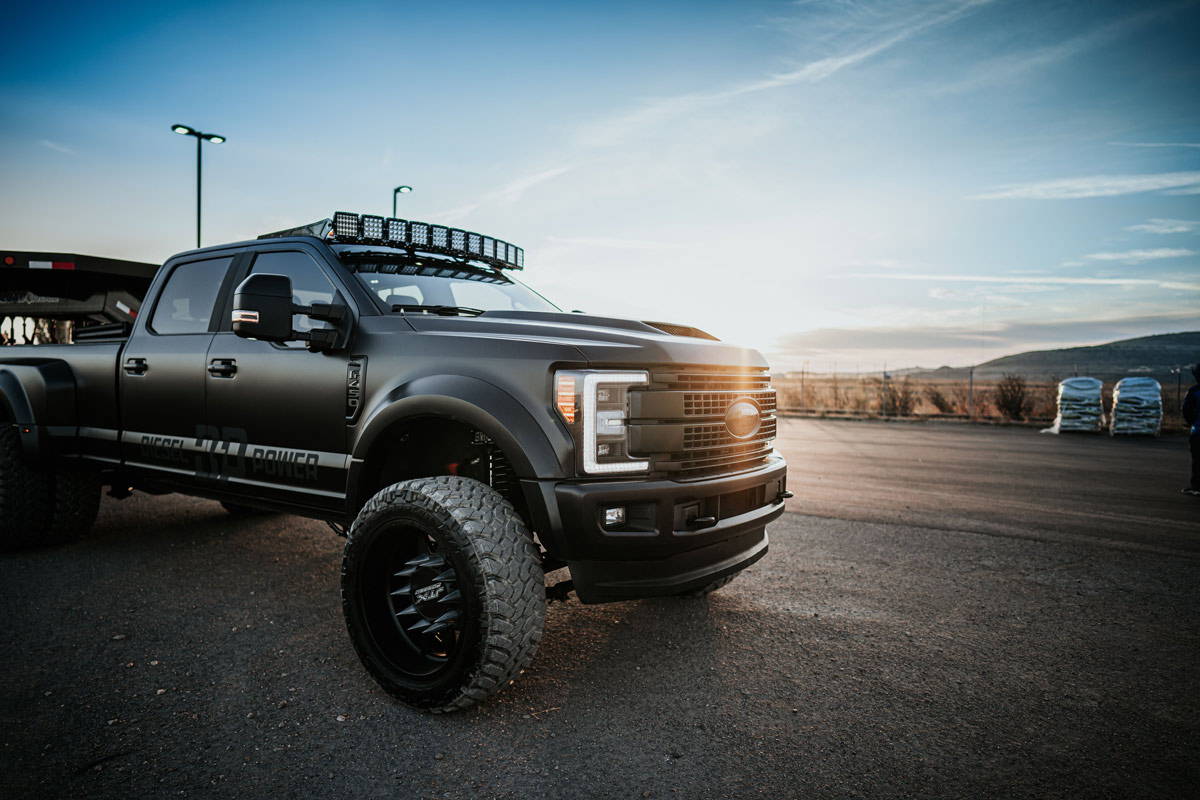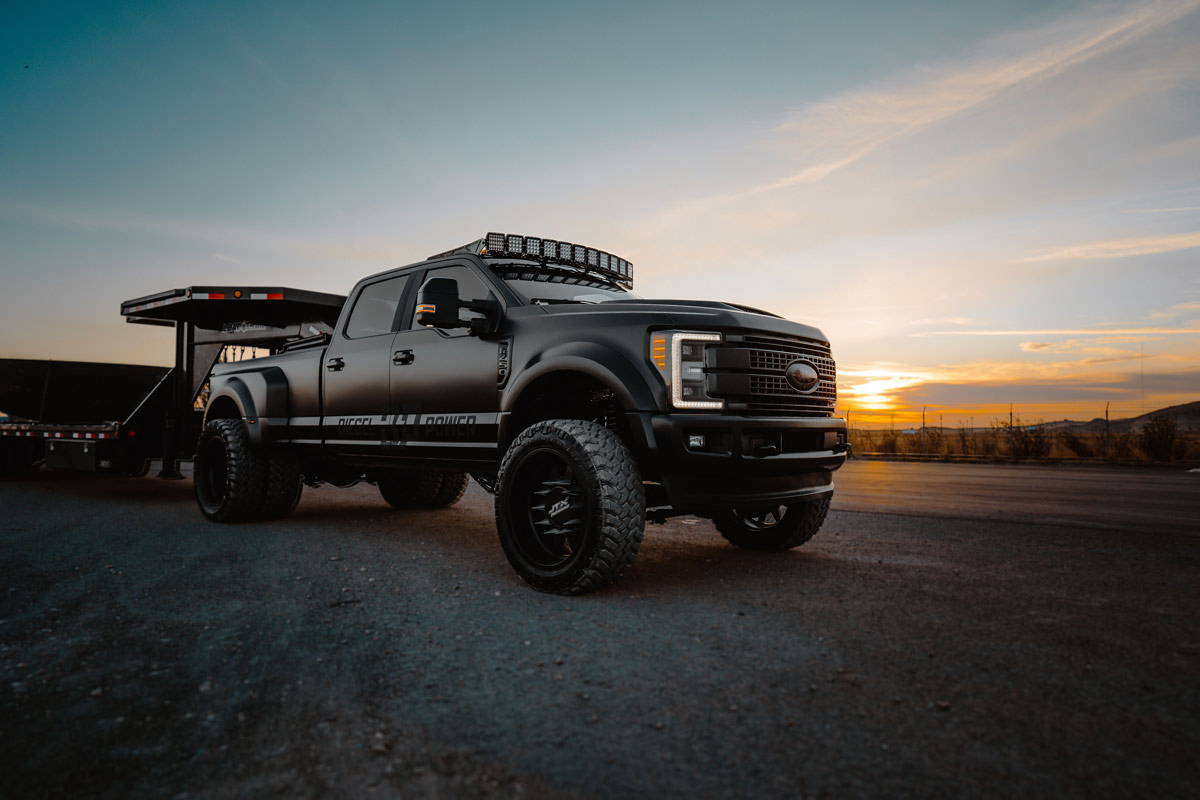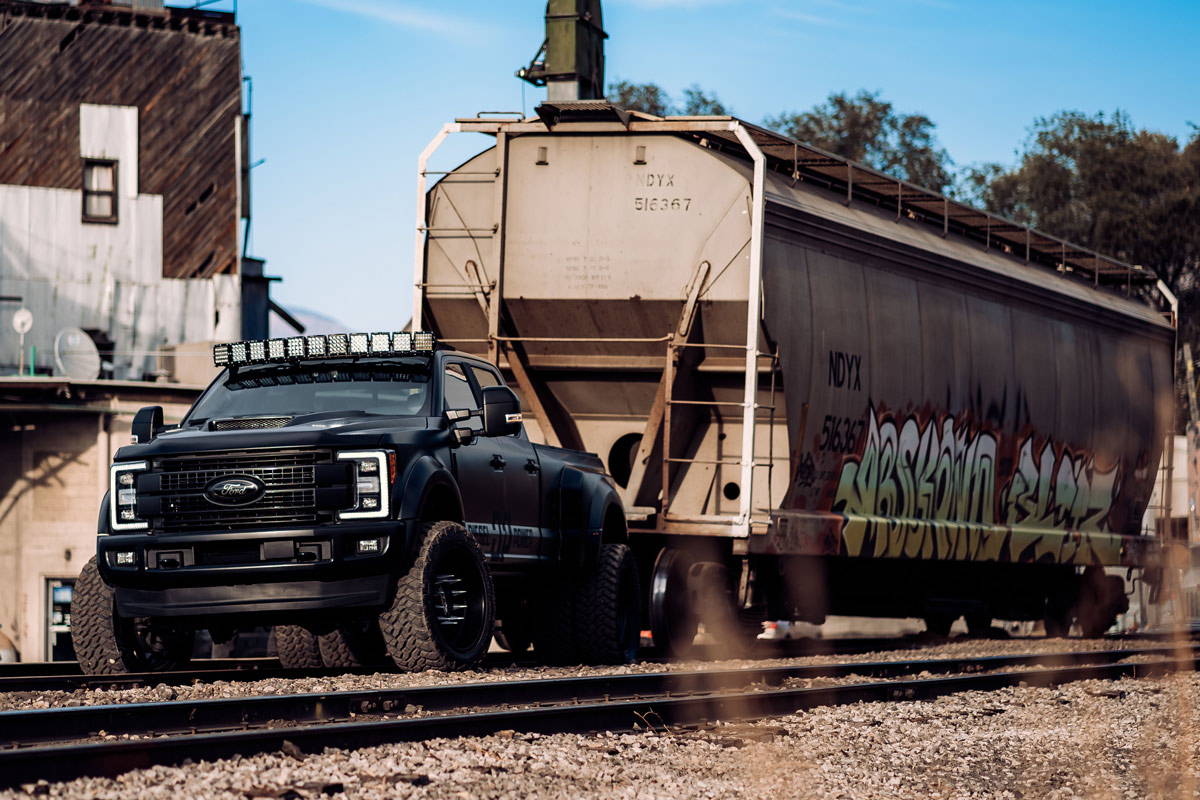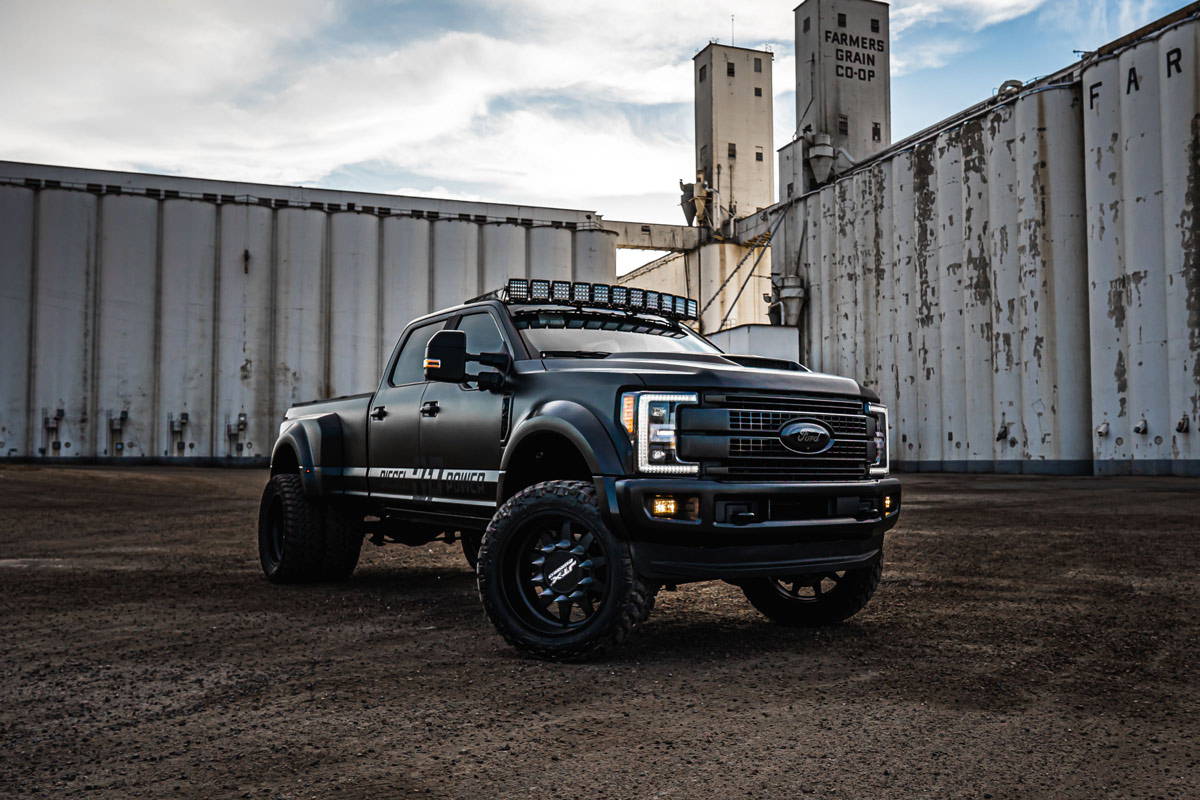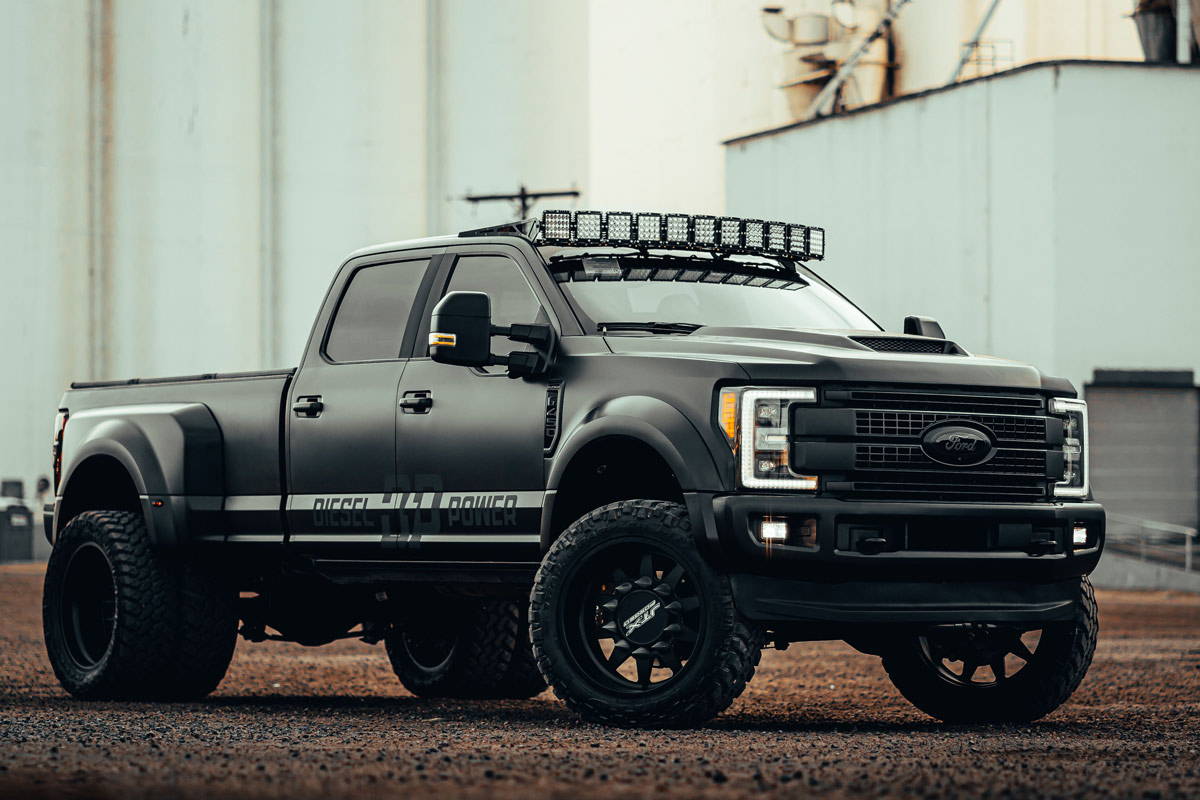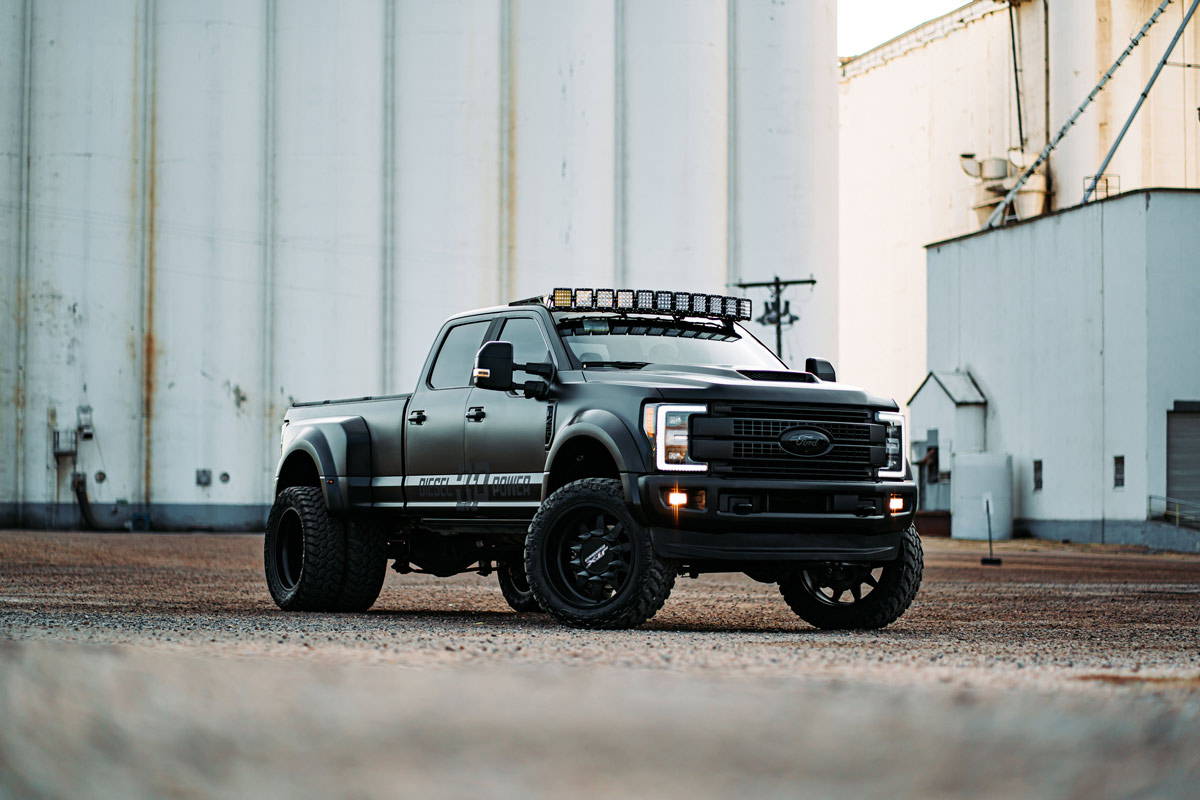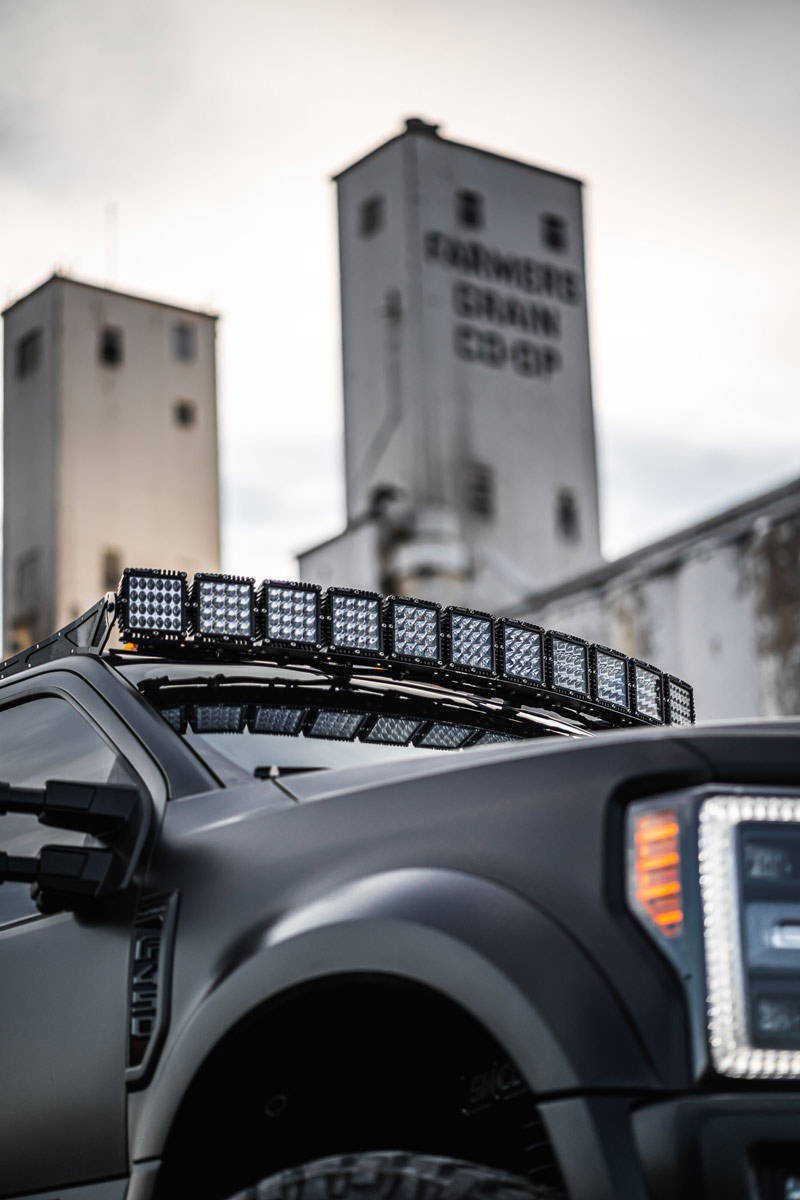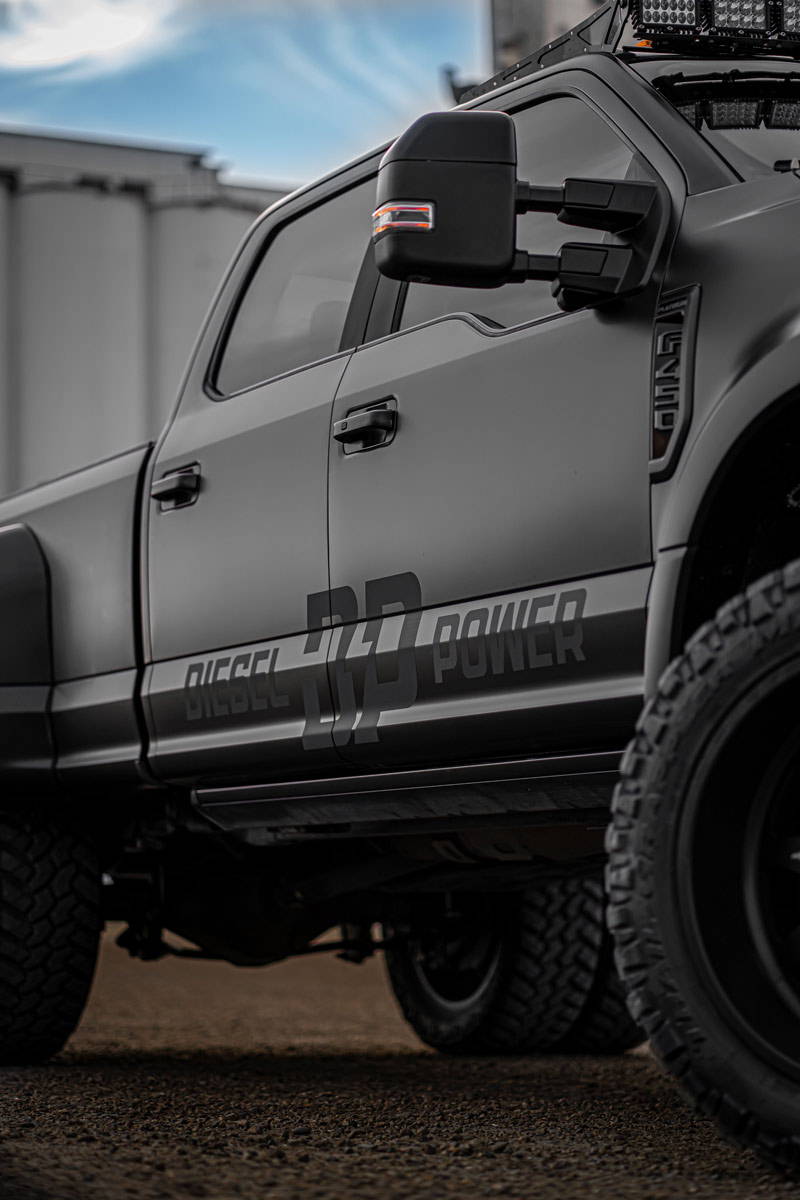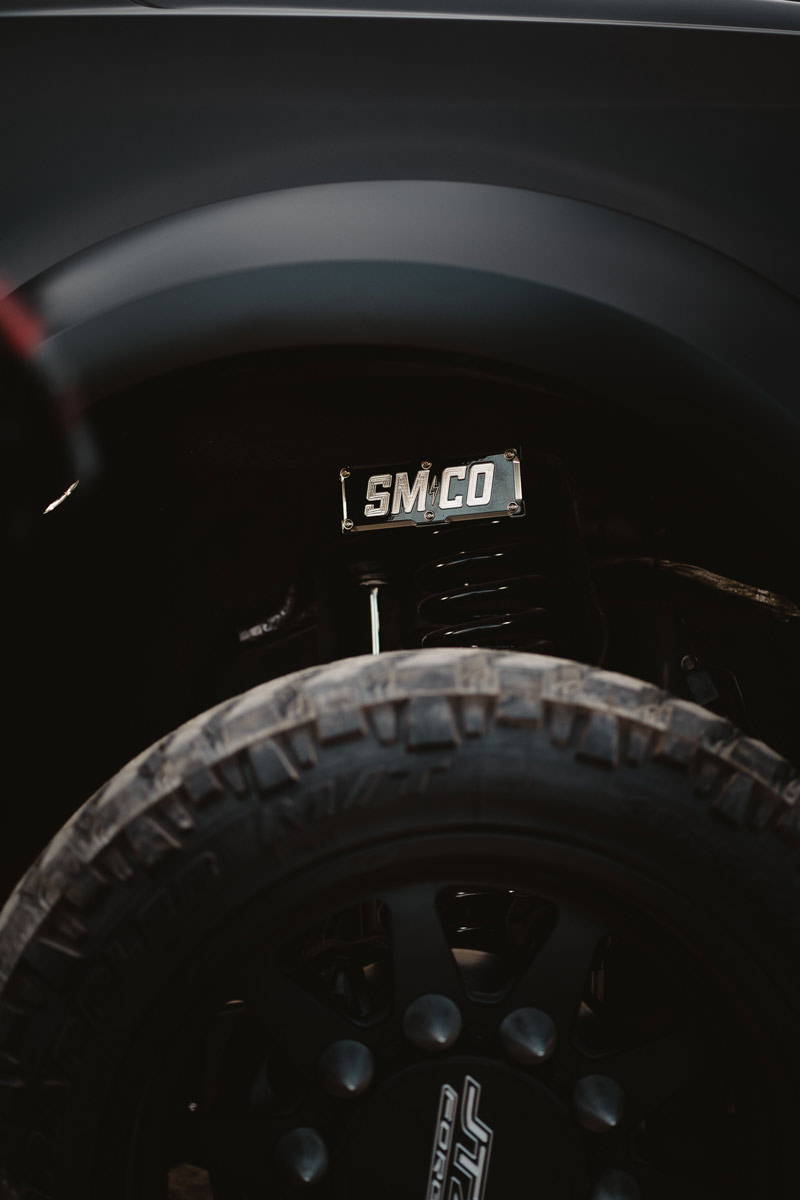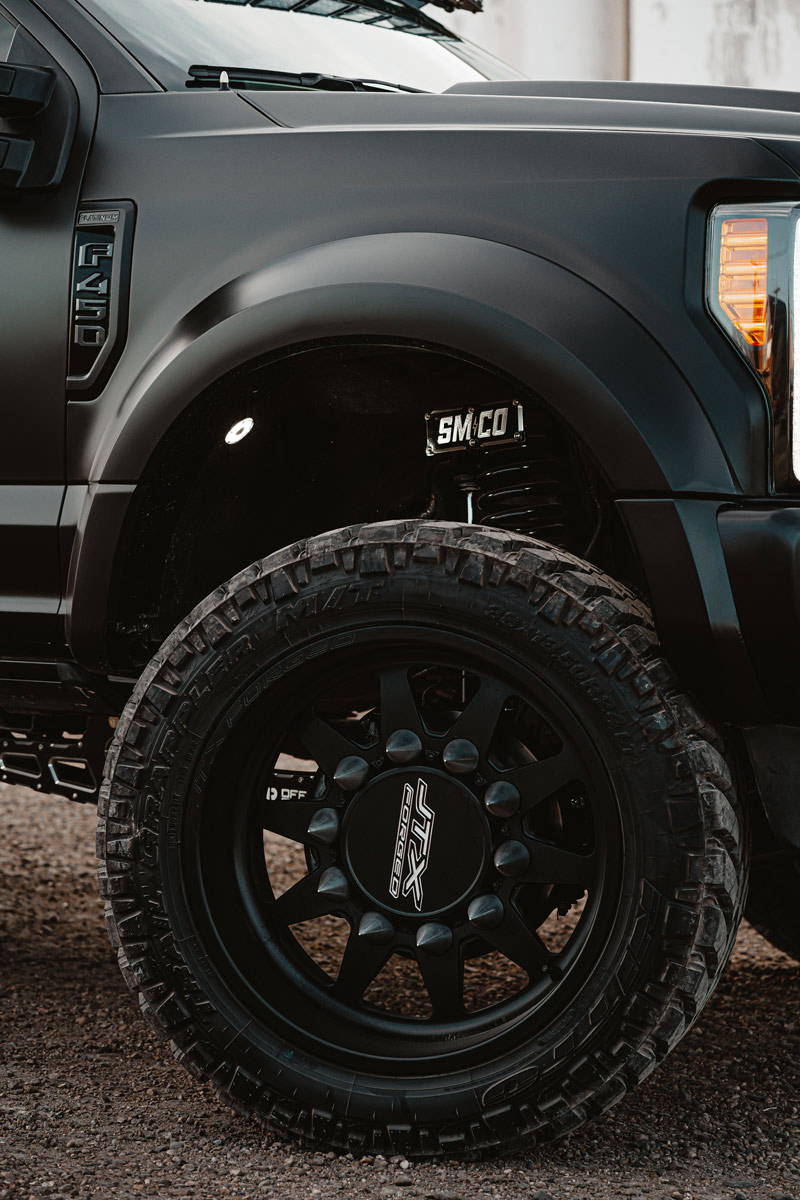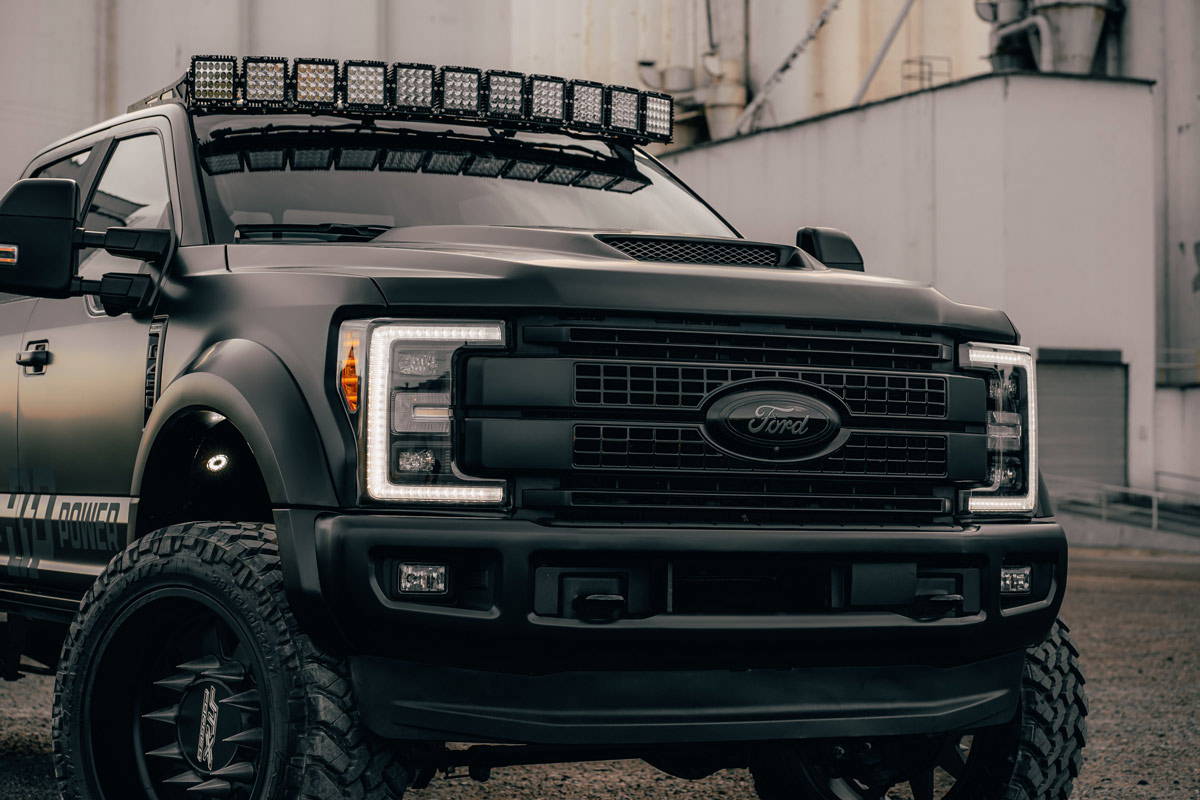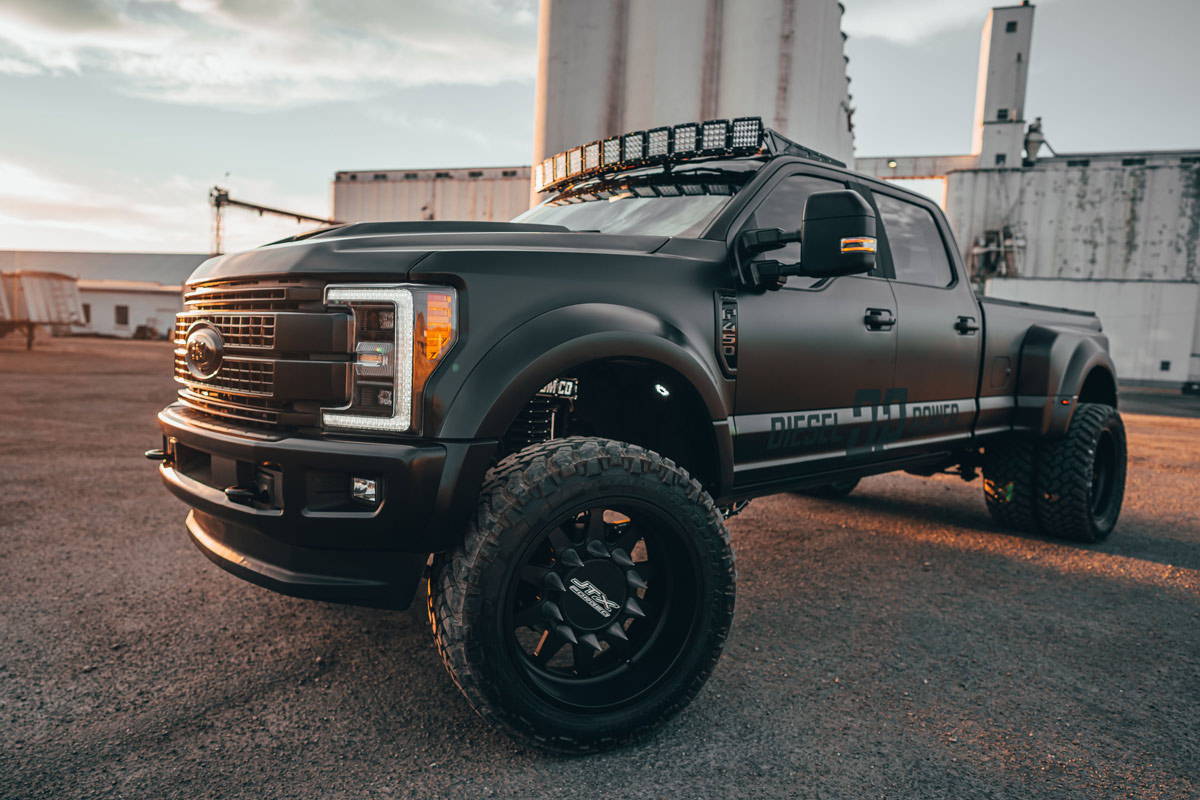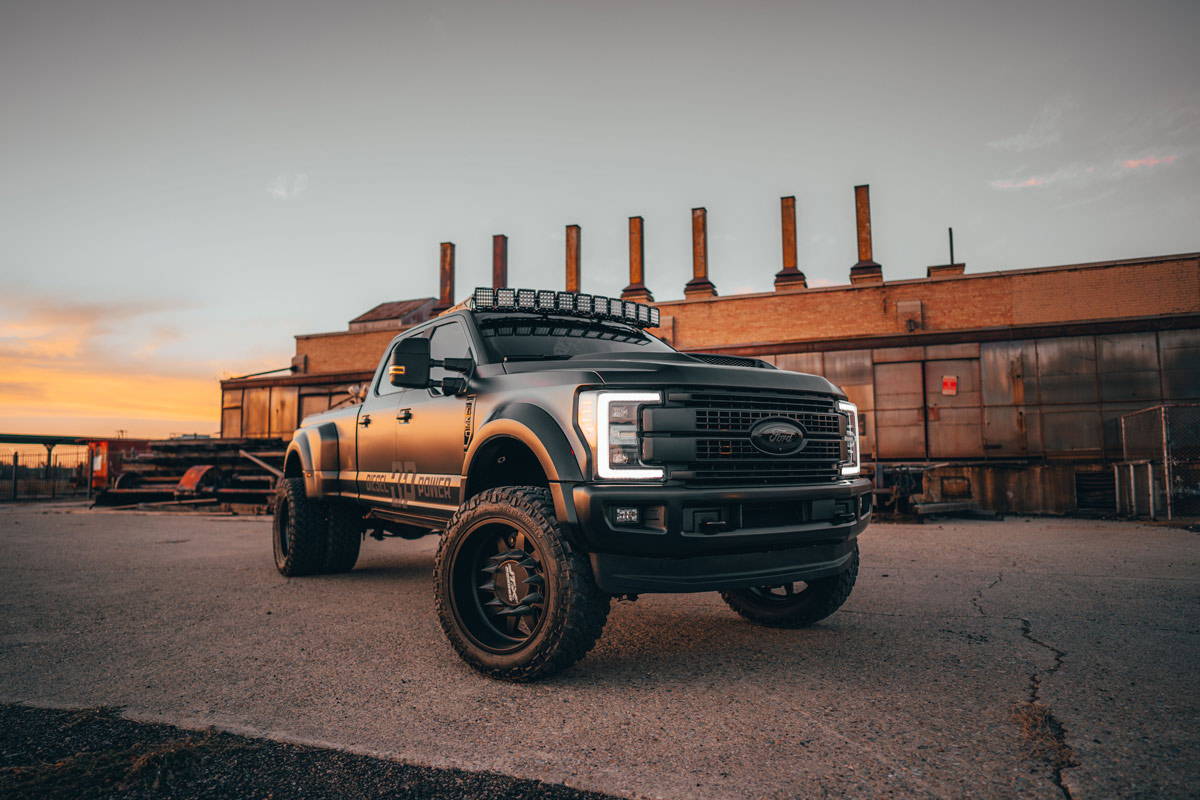 NIGHTTRAIN
• 2019 Ford F-450 Platinum
• 4.5" Identity Series Lift by Stryker Offroad Design
• 24" JTX Forged Satin Black Wheels with Super Singel Front
• 38x13.50-24 Nitto Grappler Tires
• Custom Rigid Industries Light Bar
• Matte Black Wrap
---
When you want something that pulls like a train and draws the jealous eyes of every onlooker, then you need this giveaway. All aboard for an unforgettable adventure.
Introducing NightTrain.
NightTrain is a 2019 Ford F450 dually Platinum edition truck sporting the powerful 6.7-liter turbodiesel V8. With the 6-speed automatic transmission, this beast puts out 450 hp and 935 lb-ft of torque. The extra-wide front axle helps it turn tighter than other heavy-duty trucks in the market, which is a nice option when driving around town.
With all the power and torque from this beast you will be able to tow up to 34,000 pounds of payload. This will allow you to do more work with fewer trips. Ford also stepped up this truck with some cool safety features like adaptive cruise control, lane keeping assist, and blind spot monitoring that can be programmed for the length of your trailer. You can also add a rearview camera to the back of your trailer and connect it to the infotainment screen to give you safe backing when needed. Another feature for those that geek out about technology is the ability to program different trailers that allow the truck to remember items like brake gain and blind spot settings. It also has power extending mirrors that makes visibility more convenient when towing.
Since it's an F450 you might think the ride will be like driving a tank, but Ford has taken this massive work truck and given it an interior that will make you feel like you are driving an F150. The cabin is quiet, and the plush seats will keep you comfy with numerous adjustments and memory recall for multiple drivers. You can use the three- zone lumbar adjustment for fine tuning that will make you comfortable for those long hauls.  
Now let's get to the good stuff about this massive truck. We wanted to add a little spice to this work monster, so we added a 4.5" Identity Series Lift by Stryker Off Road Design. This kit is made from pure 100% American steel and has been boasted to outperform any other kit on the market.
With 24" JTX Forged Satin Black wheels with super single front wrapped in 38x13.50-24 Nitto Trail Grappler Tires, NightTrain will power over all types of terrain day or night. Don't worry about the darkness in the night because this truck has a custom light bar from Rigid Industries to light up any tracks you might find yourself on.
We completed the look with a matte black wrap to give that one-of-a-kind appearance from all the other F450's out there.
Want to take a ride on the NightTrain? Then it is time to order some gear! Every $5 spent on dieselpowergear.com is an automatic entry into winning this truck.