DIESEL POWER GEAR GIVEAWAY
April 1st - April 30th, 2021
2021 Ford F-450 Ford Superduty
6.7L Powerstroke
Justin Kennard
of Horseheads, New York
THE ODIN GIVEAWAY ENDED APRIL 30TH, 2021.
Congrats to Justin Kennard of Horseheads, New York!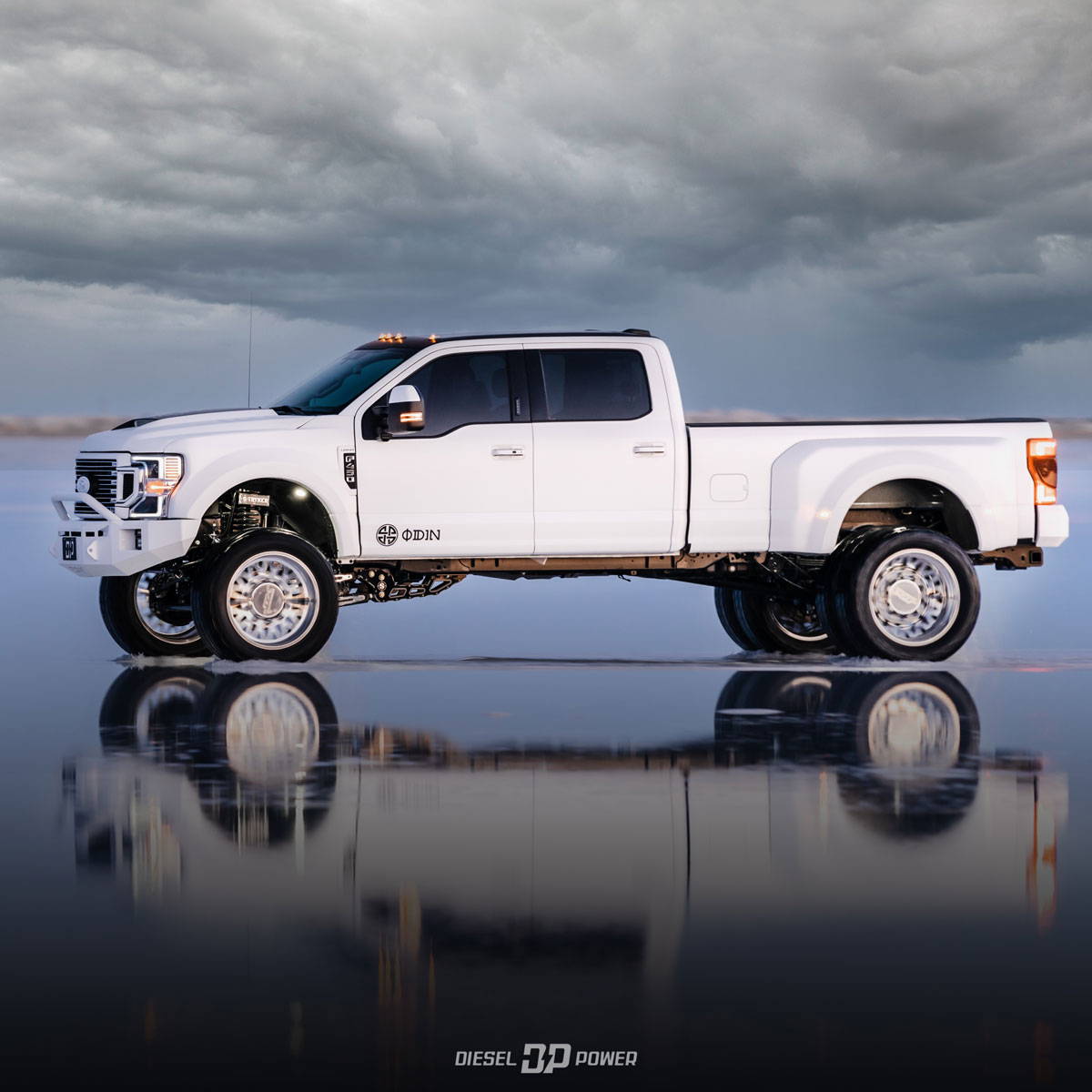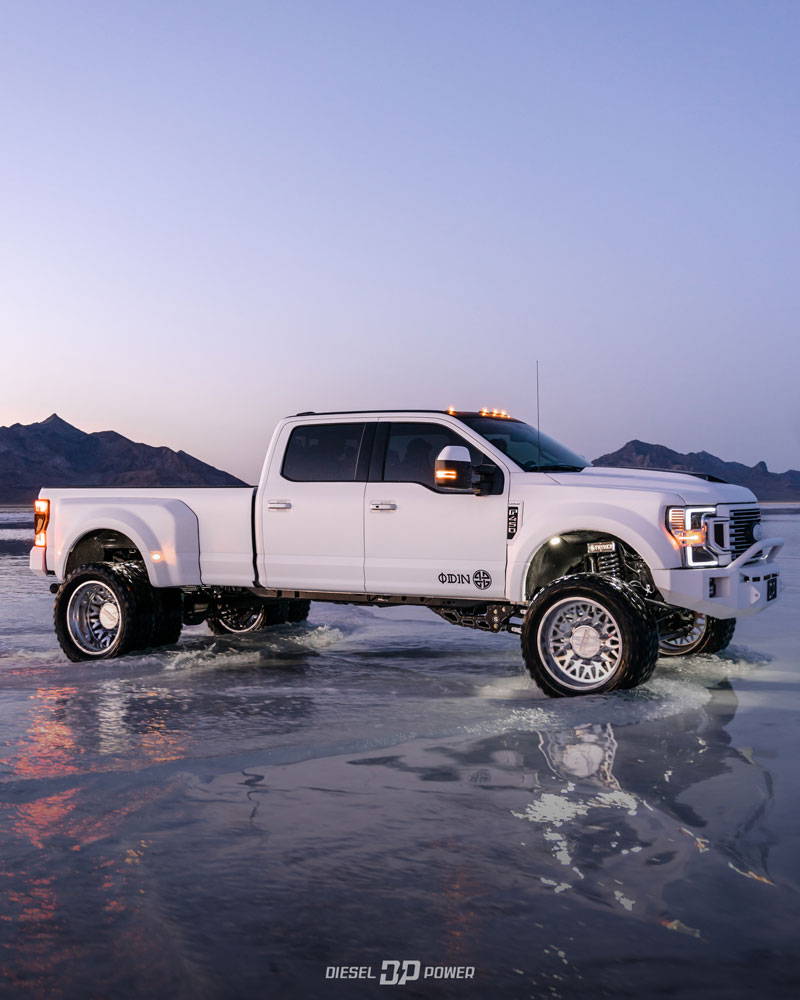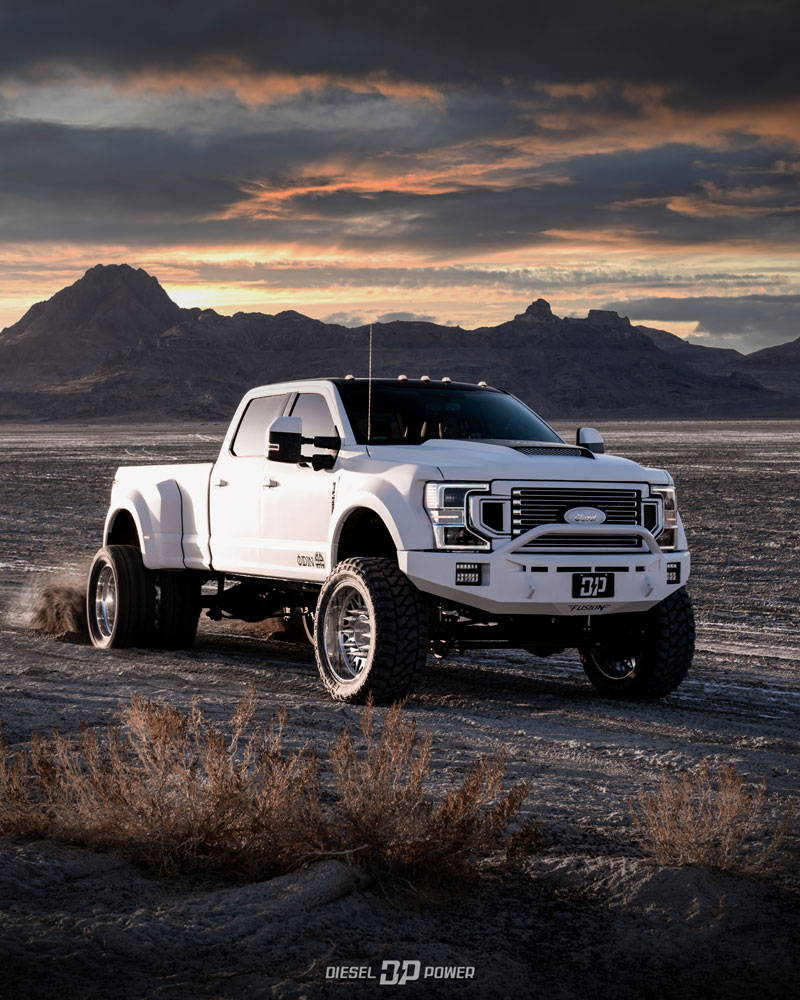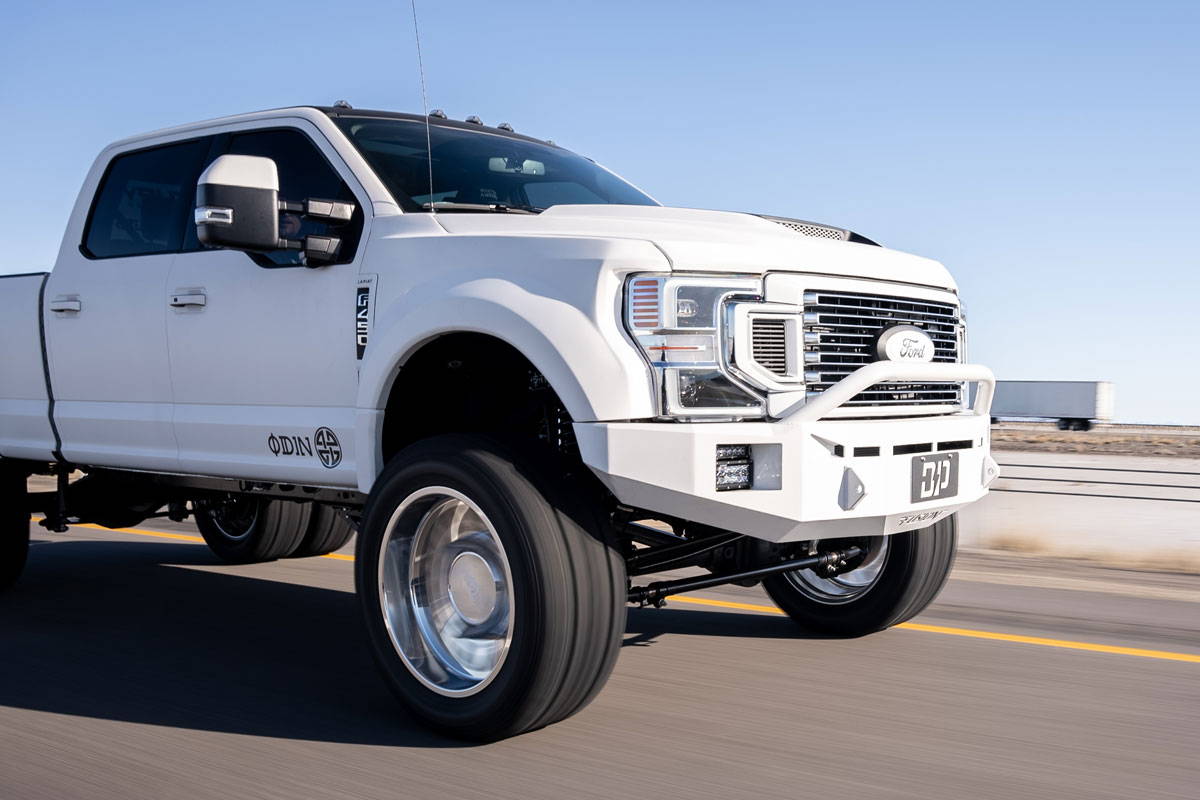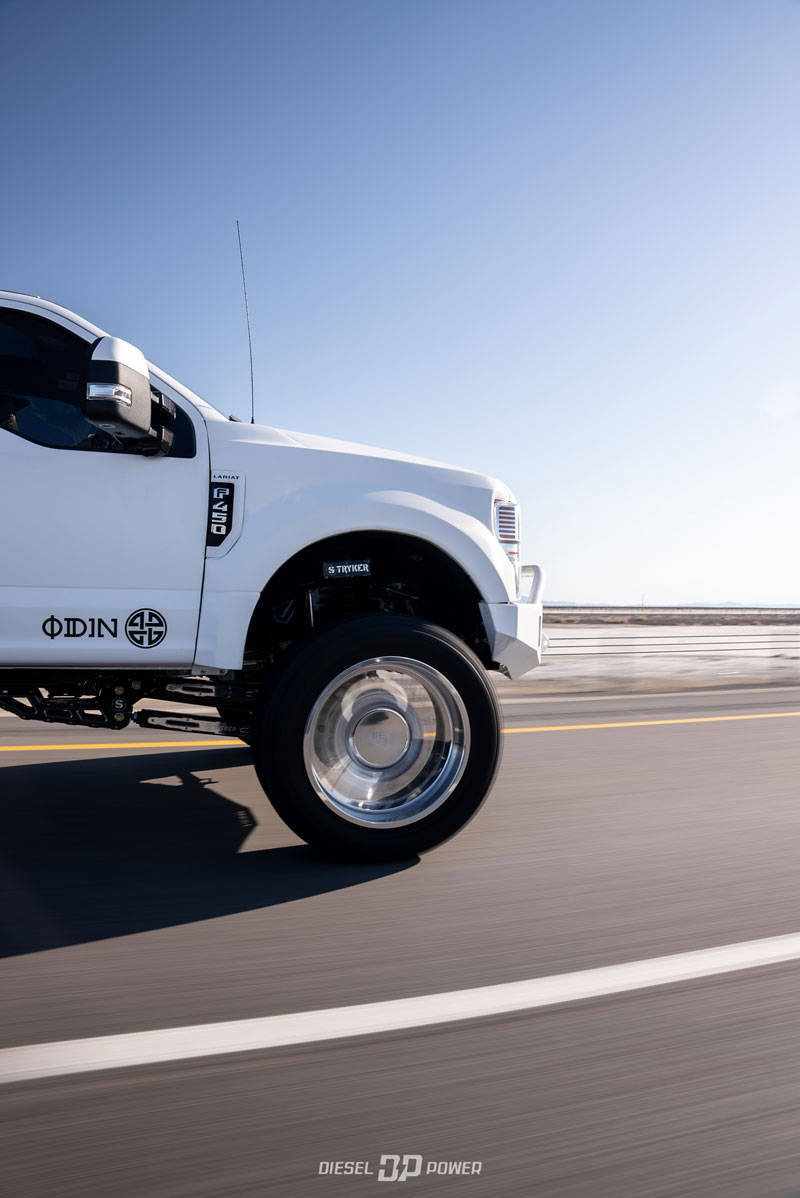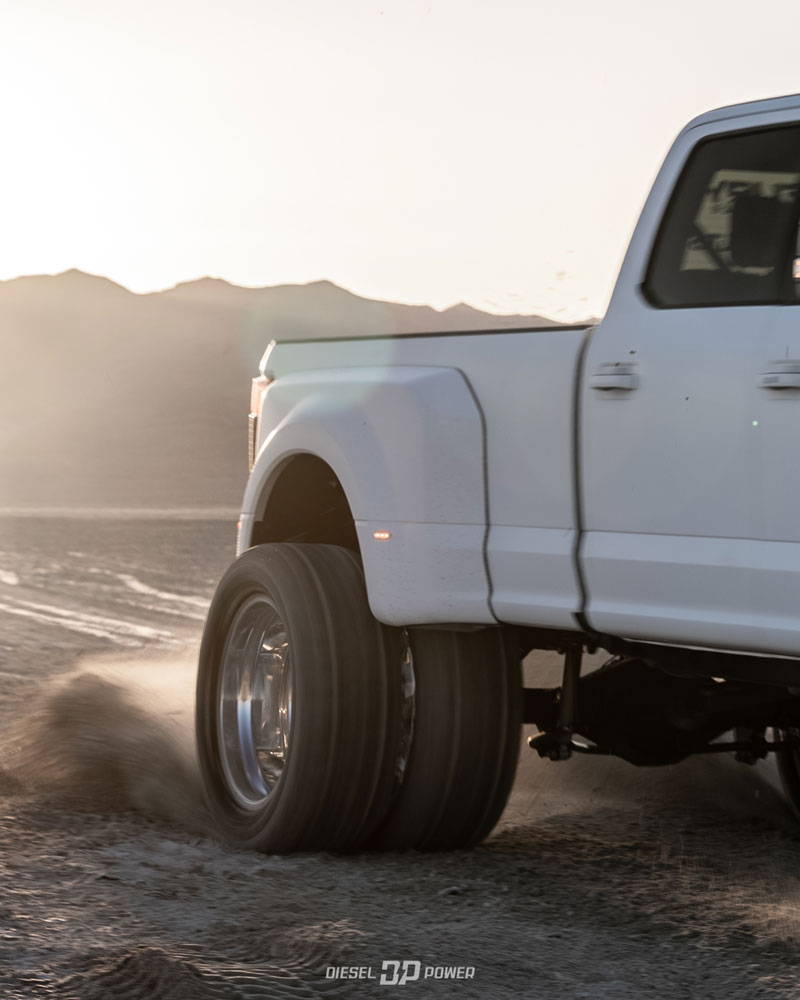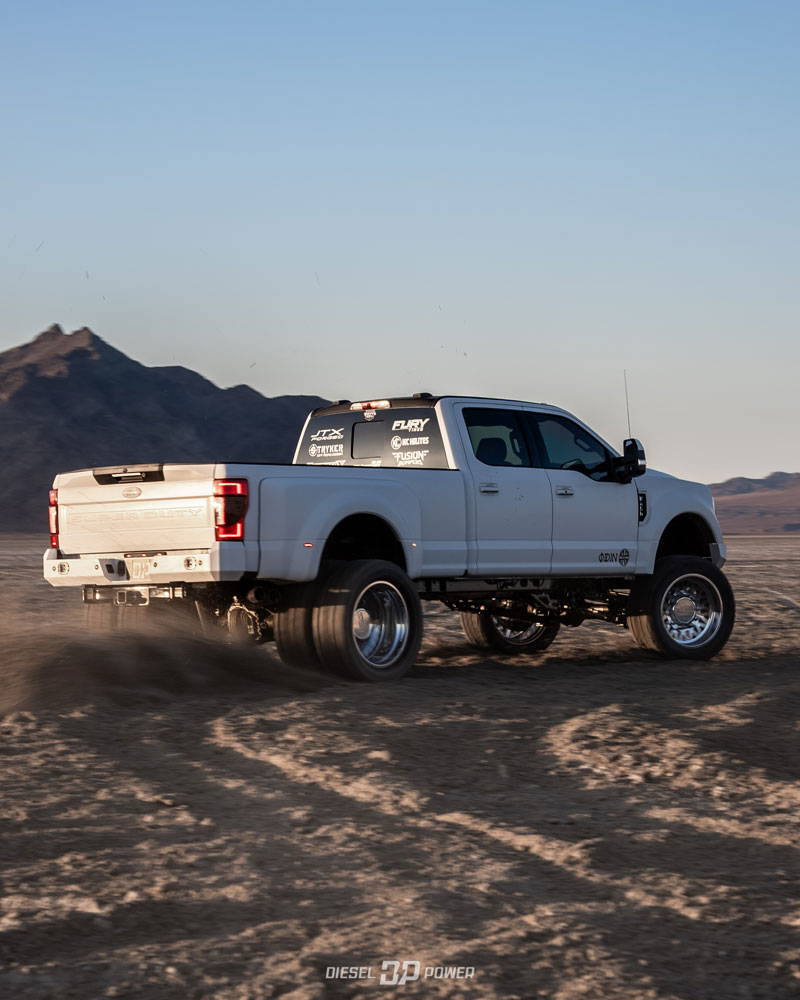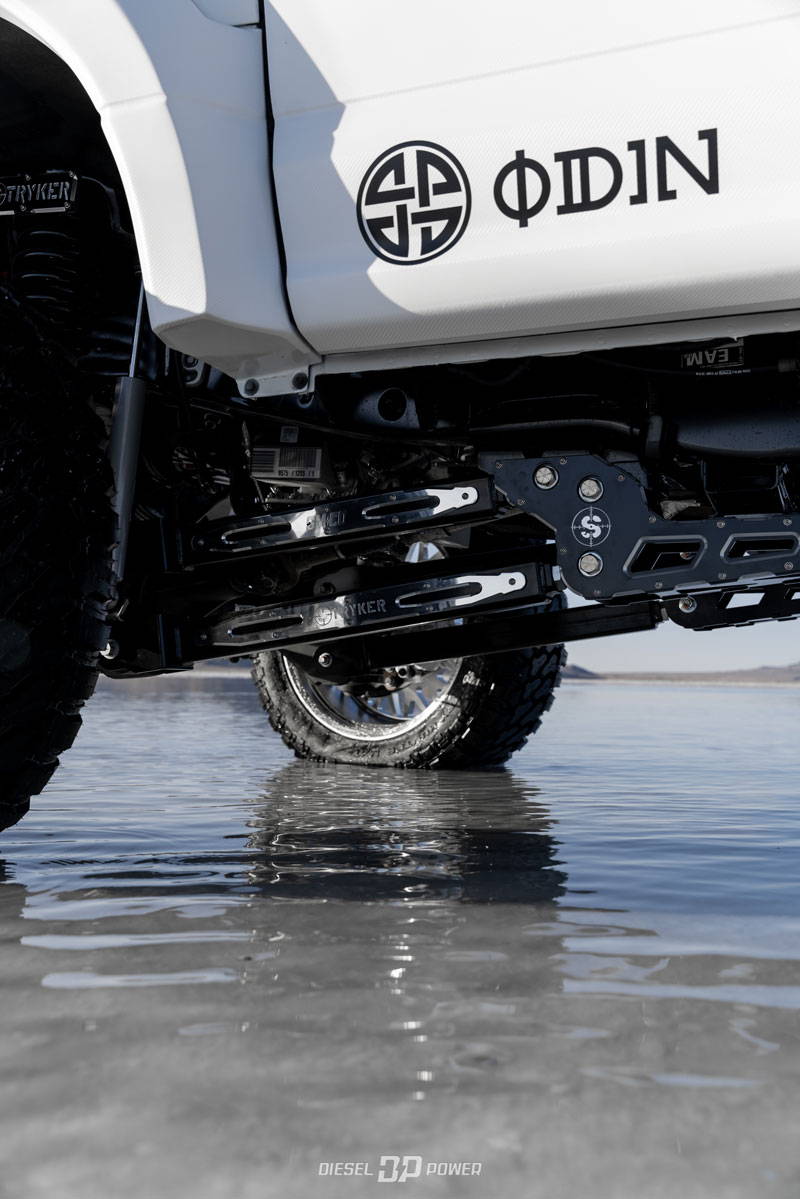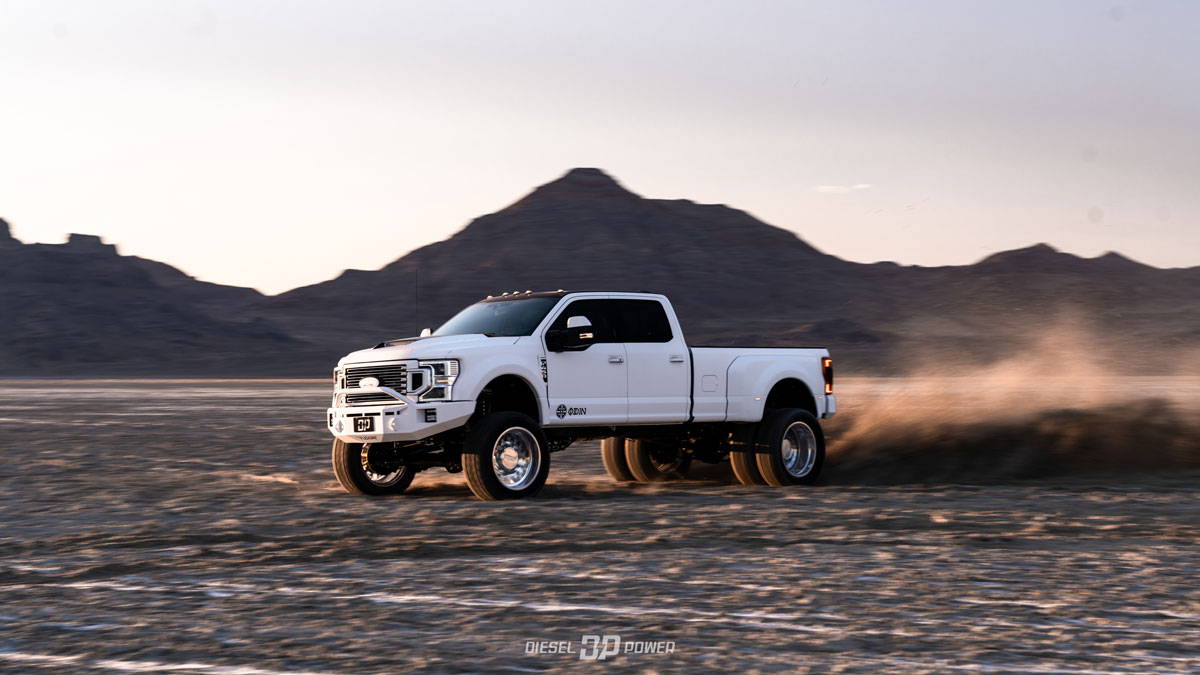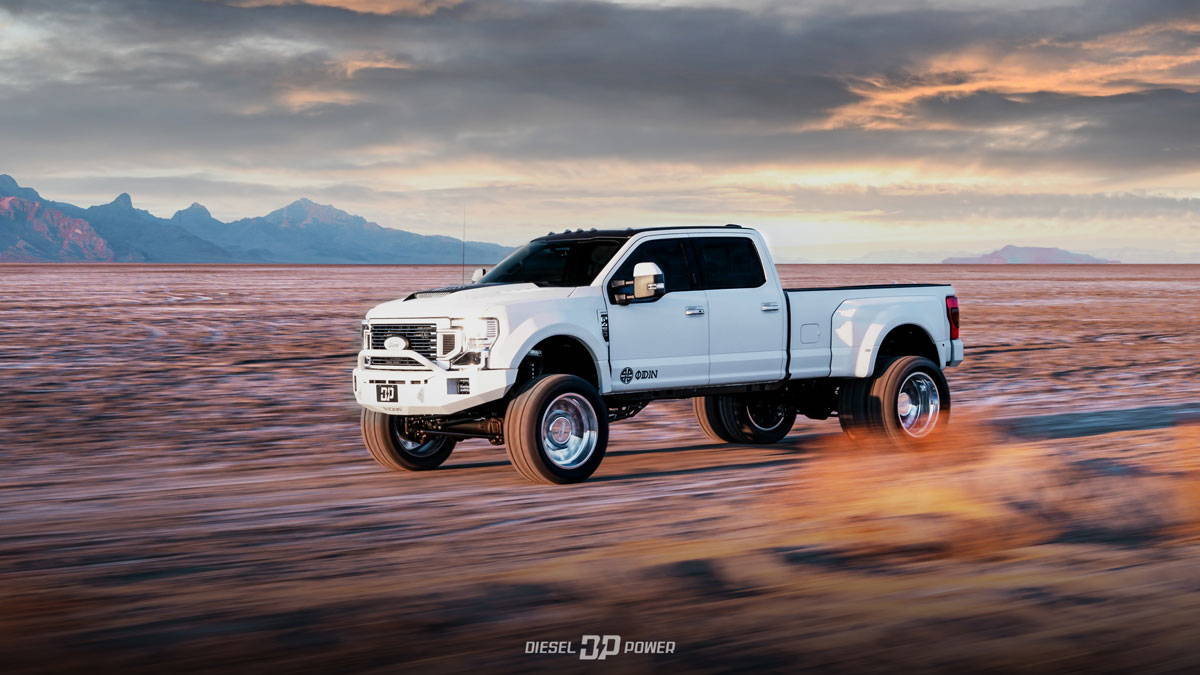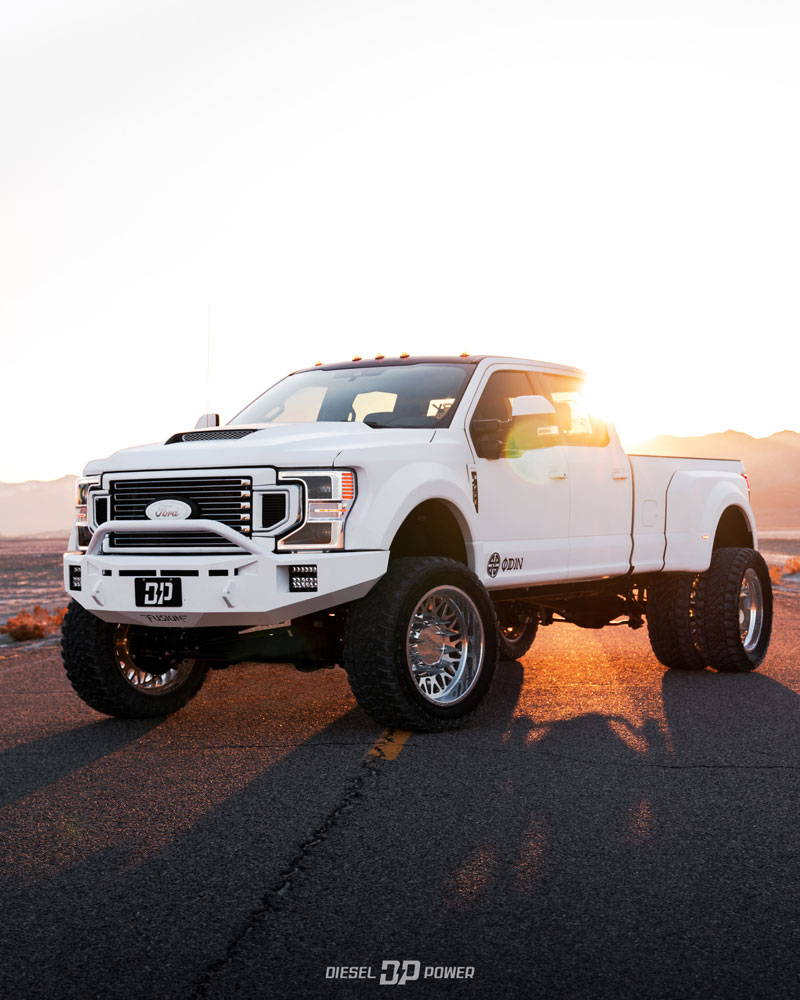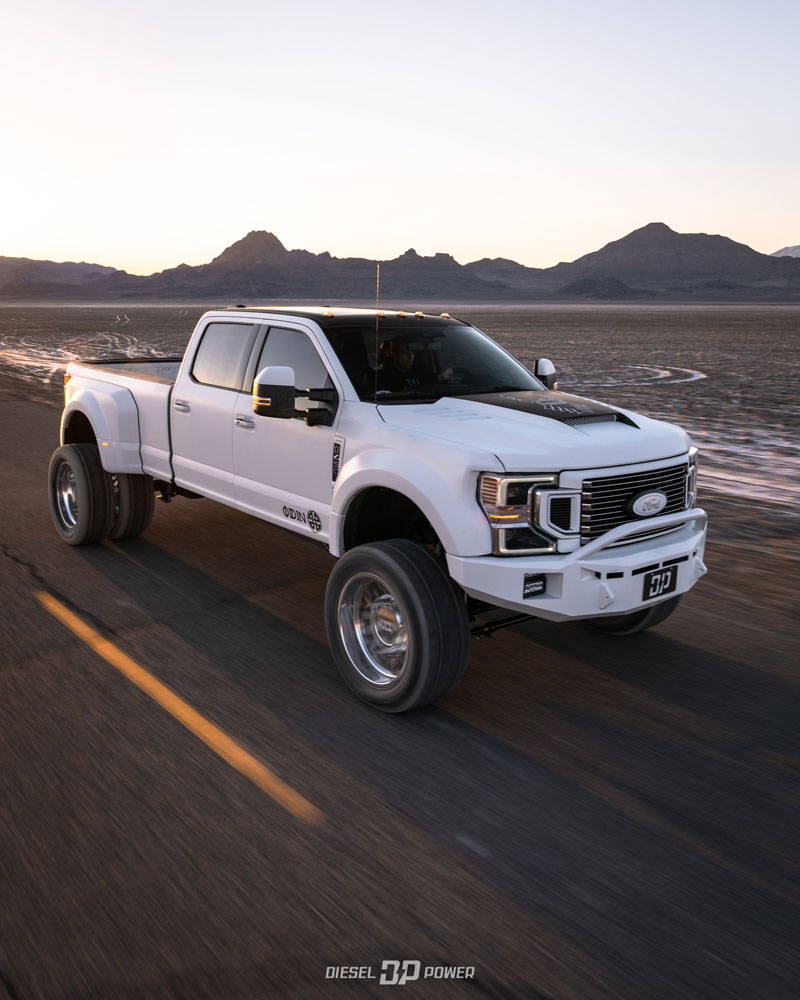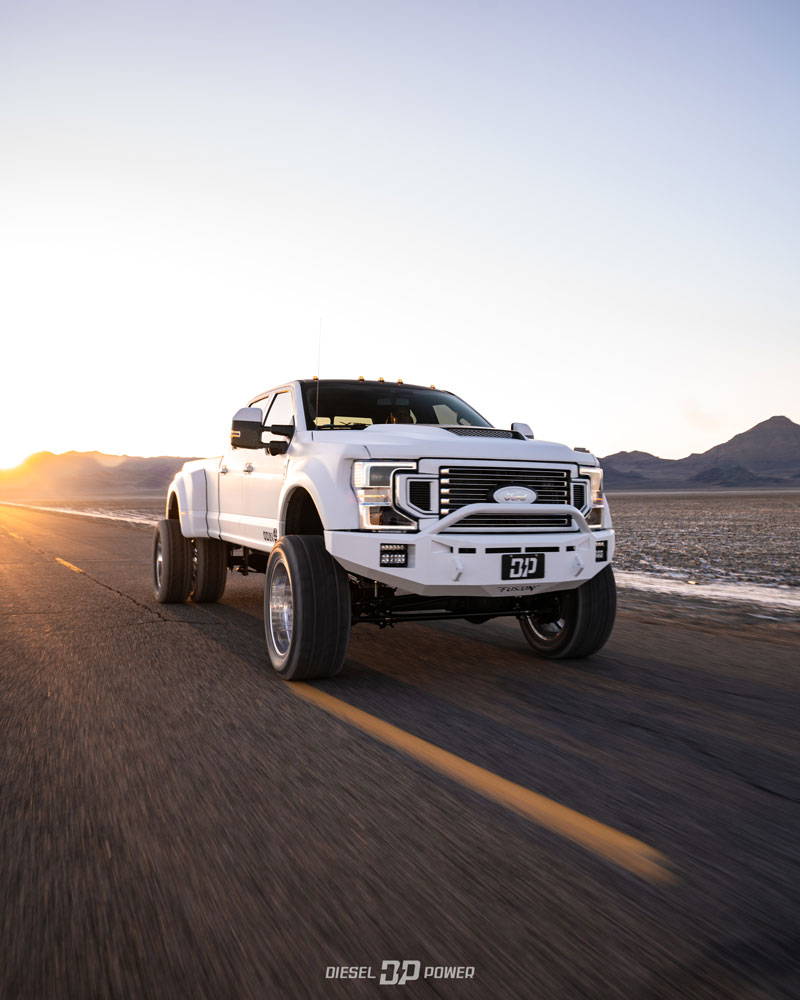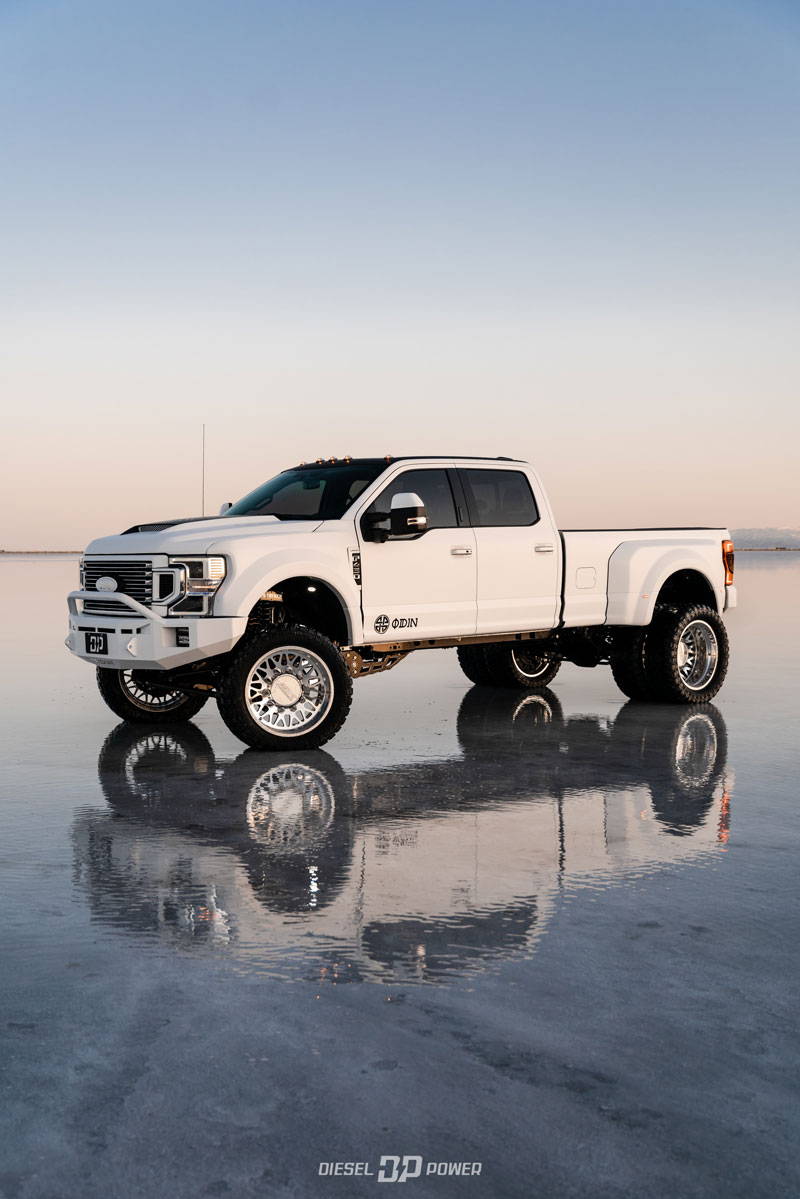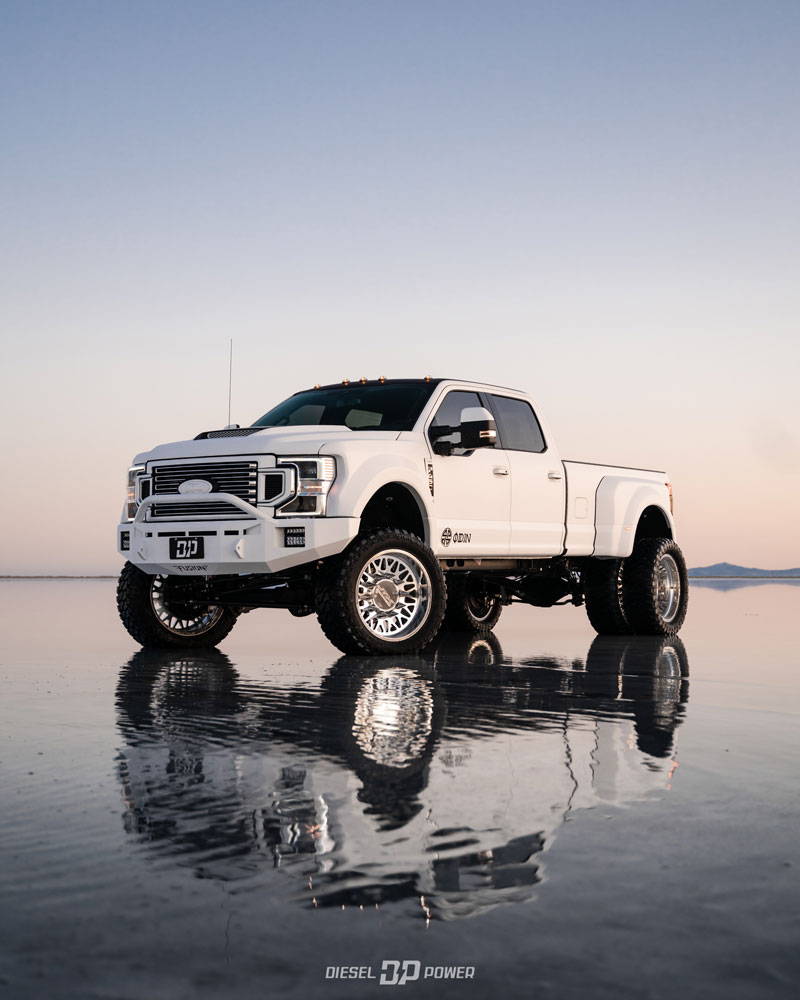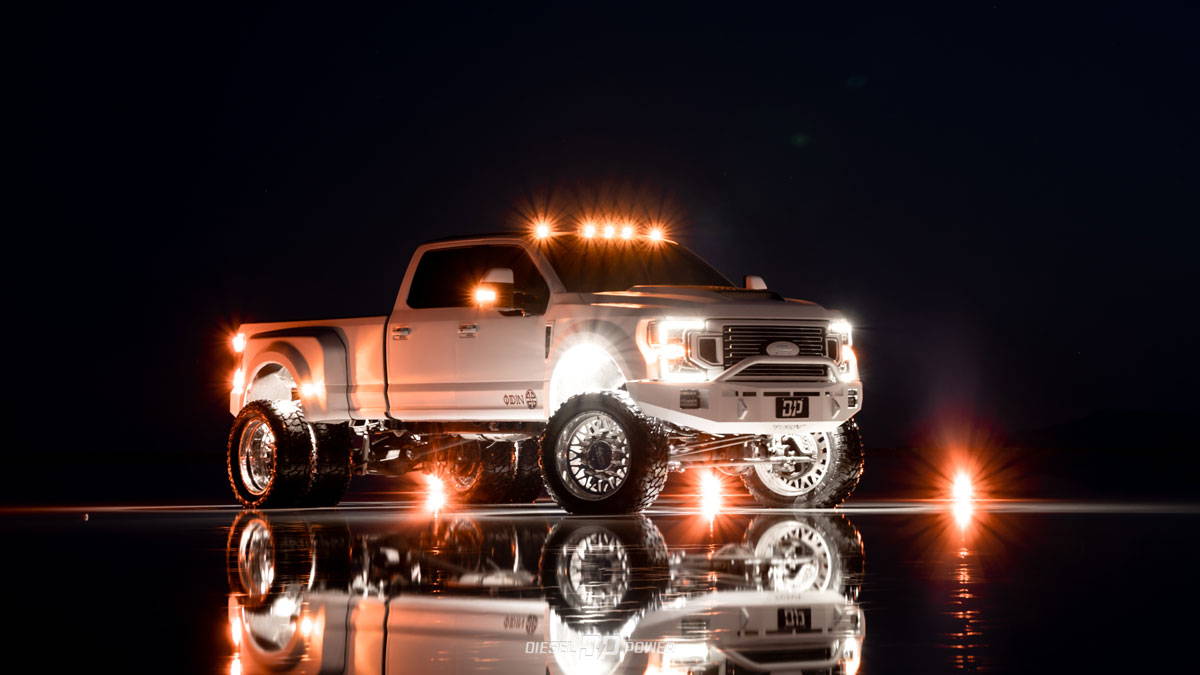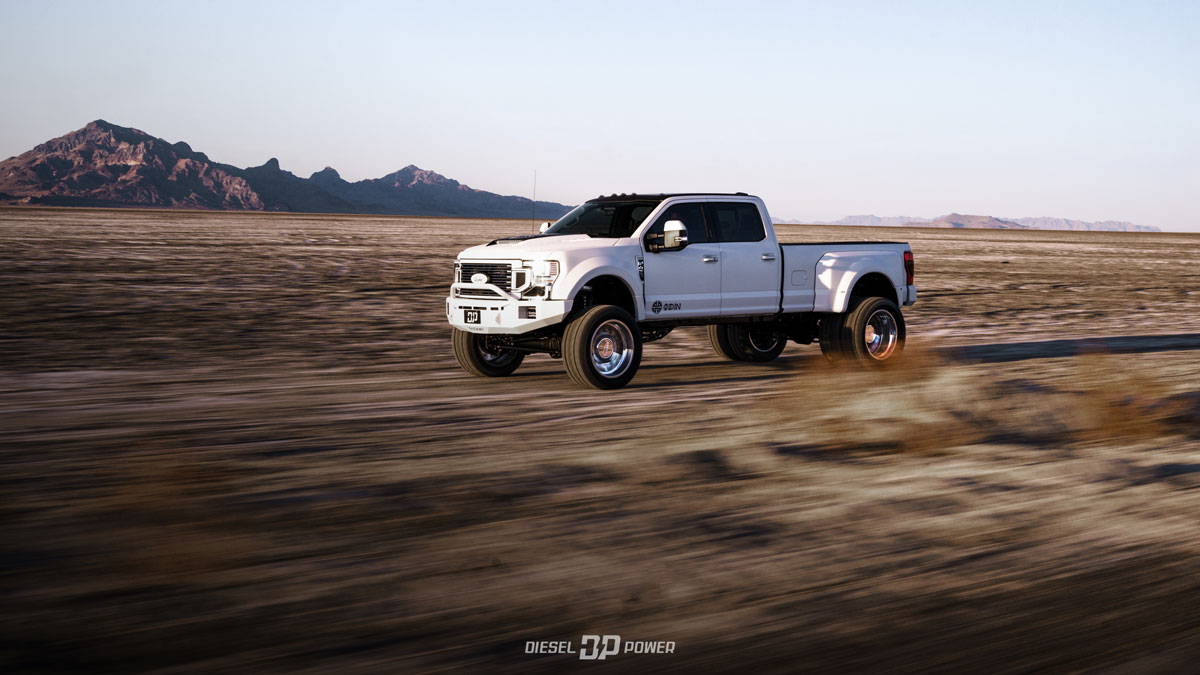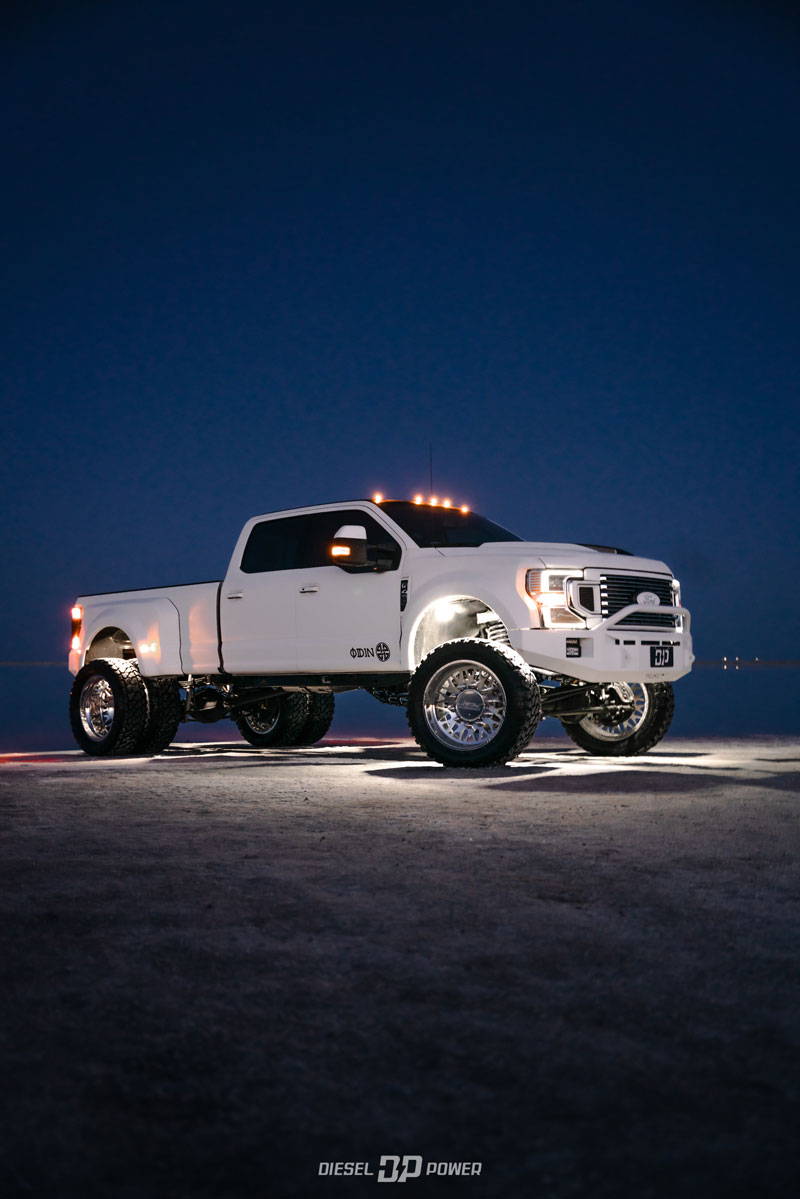 ODIN
6" Stryker Off-Road Design 4-Link Lift
24" JTX Forged Conflict Dually Wheels
Concave Series Super Single Front Wheels
Fusion Front and Rear Bumpers
38x15.50-24 Fury Offroad Country Hunter MT Tires
Fiberwerx Front Fenders
RK Sport Fiberglass Hood
Custom White Carbon Fiber Wrap by Vinyl Wurx
KC Hilites Rock Lights
Rigid Industries Bumper Lights
---
Get ready to drive away into another realm in this truck!
Feast your eyes on Odin.
Odin is a 2021 Ford F450 Lariat. This heart stopping beast is powered by a 6.7L Turbo V8 Diesel with a 10-Speed automatic transmission to give it immense torque and towing power. With 475 of horsepower, hook on your favorite trailer and get to your destination with ease.
We added a few upgrades to make Odin the king of the road.
We put on a 6" Stryker Off-road Design 4 Link Lift for Odin to stand out in the crowd.
Next we swapped out the stock wheels and tires with 24" JTX Forged Conflict dually wheels and a Concave series Super Single front wheels wrapped in 38x15.50-24 Fury Offroad Country Hunter MT tires.
To give a distinct bold look, we put on Fusion Front and Rear Bumpers and added Fiberwerx Front Fenders. We replaced the stock hood with a RK Sport Fiberglass Hood for optimal performance.
No daylight? No problem! Odin has Rigid Industries Bumper lights and Rock lights by KC Hilites for playing all night long.
Crawl up into this beast easily with the Amp Steps, which safely retract back under the truck body when not in use.
Odin's look has been polished off with a beautiful custom white carbon fiber wrap by Vinyl Wurx.
Inside you will enjoy a comfortable and spacious crew cab. Your favorite tunes will be played in concert like form with the new B & O sound system that comes stock in this model.
Now stop drooling and make your dream happen. Become your own legend in this truck.
Wanna win? Then you need to start shopping on dieselpowergear.com. Every $5 spent is an automatic entry into winning Odin.
How will Odin look in your garage?