DIESEL POWER GEAR BLACK FRIDAY 2020
January 1st, 2021 - January 31st, 2021
2020 Chevy Silverado 3500 LTZ
L5P Duramax
THE RENEGADE GIVEAWAY IS IN FULL FORCE UNTIL JANUARY 31ST, 2021.
Every $5 spent = 1 Entry to Win!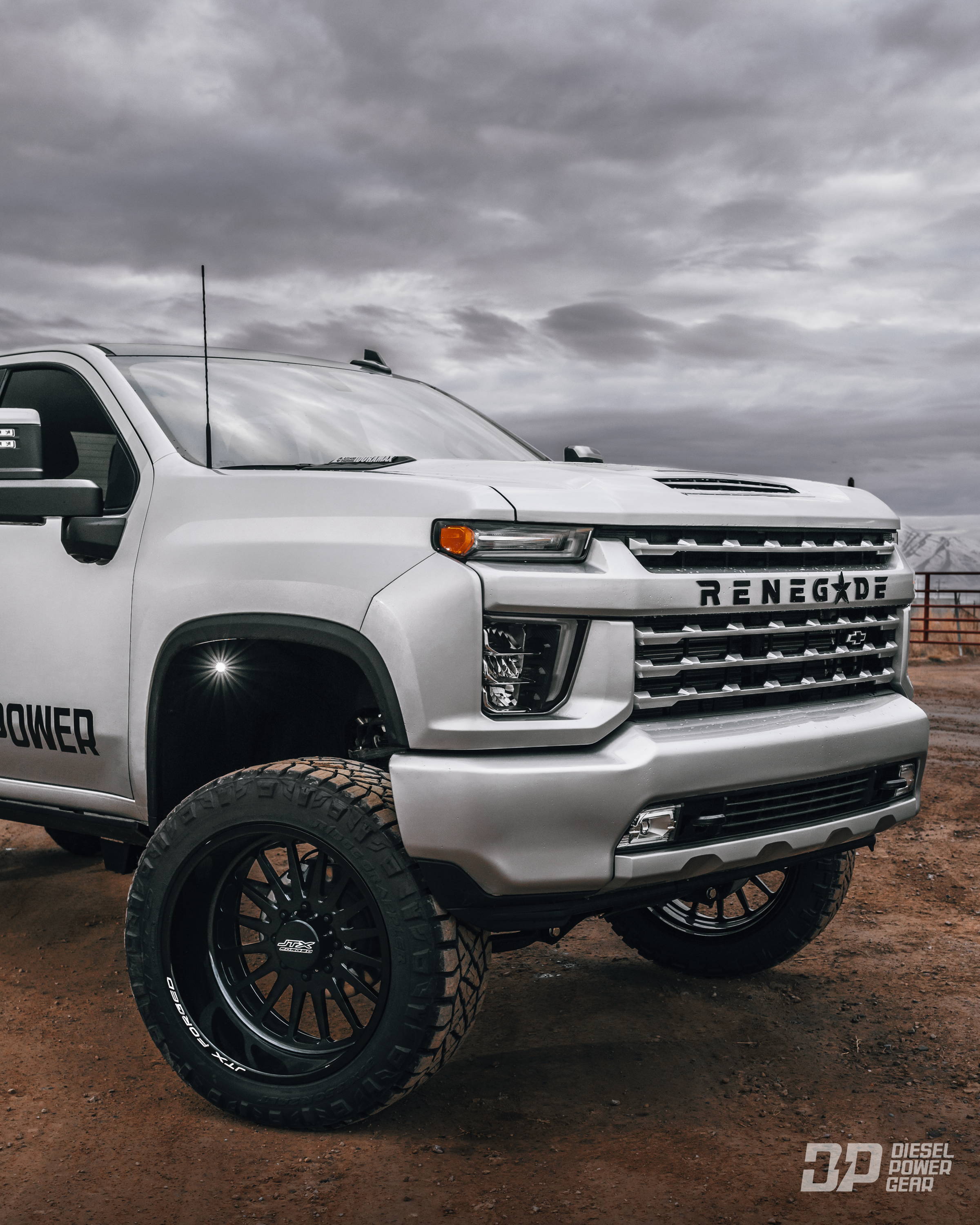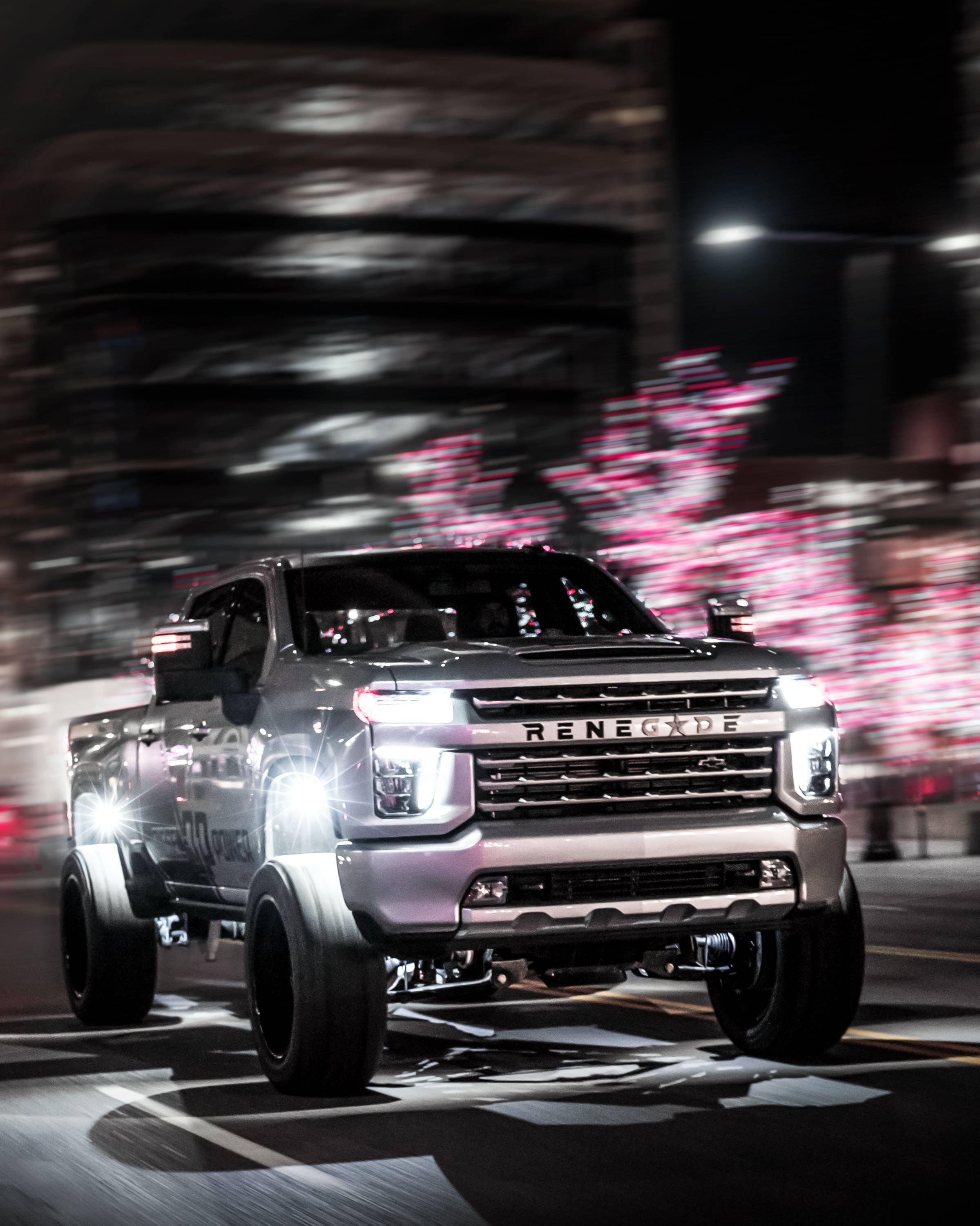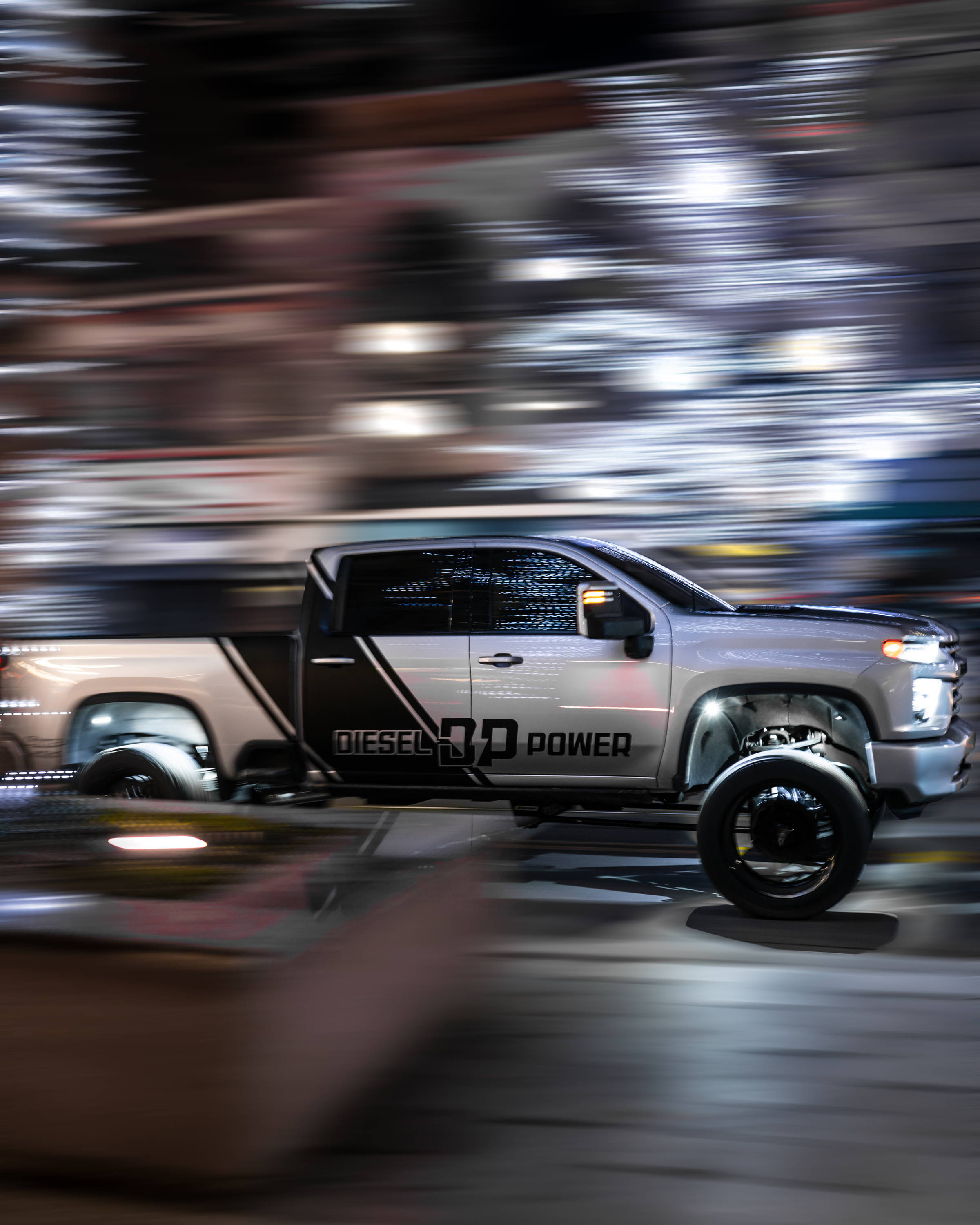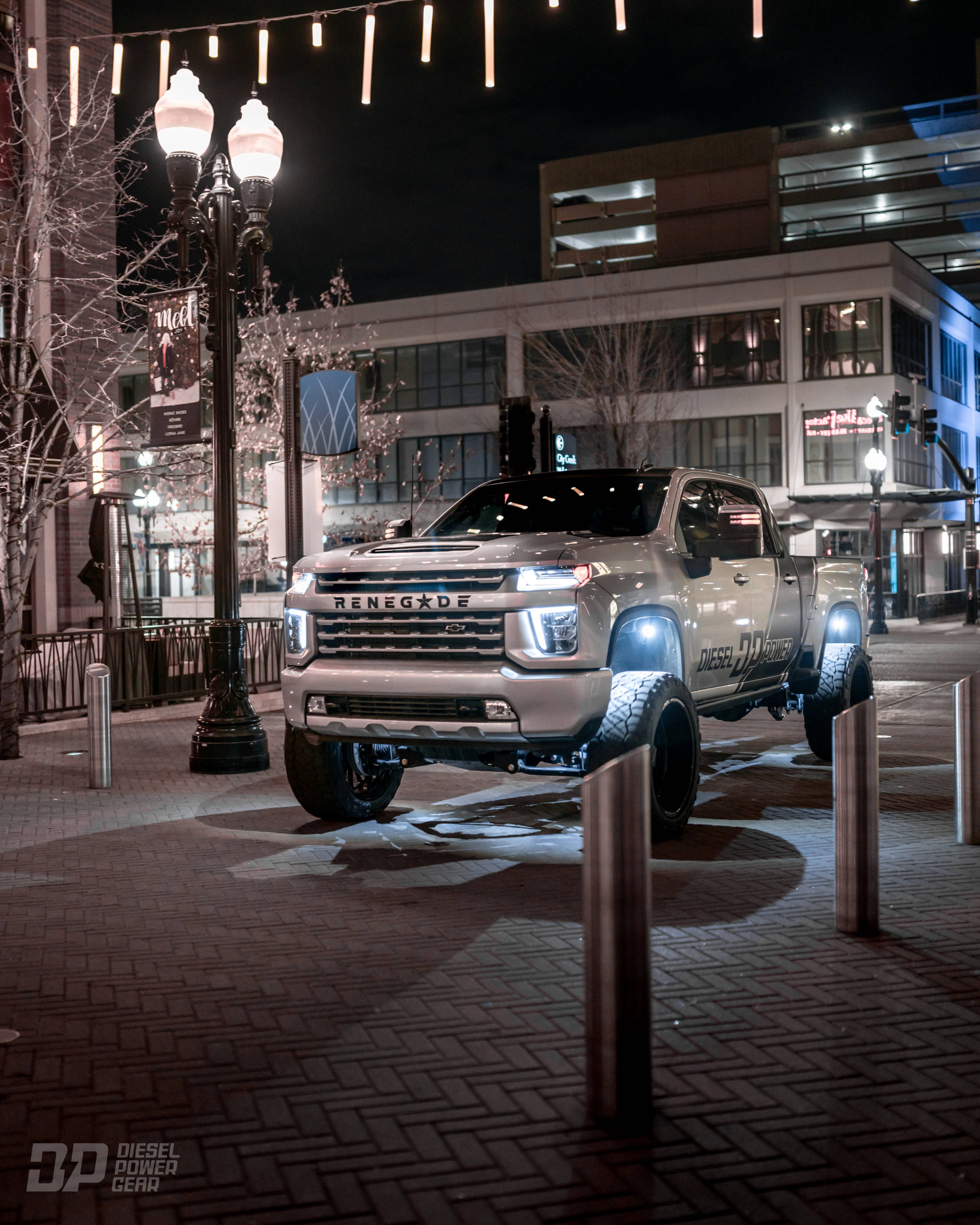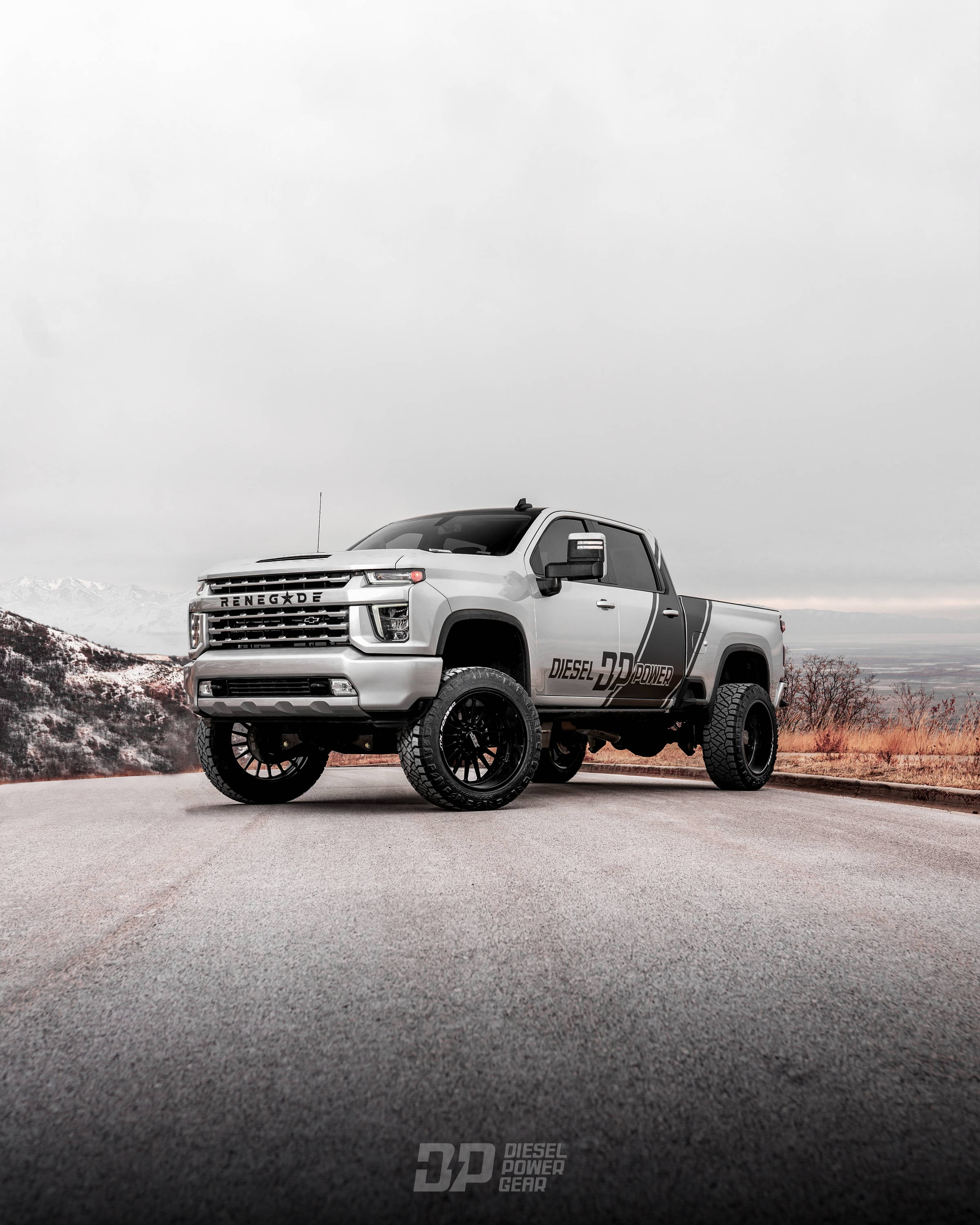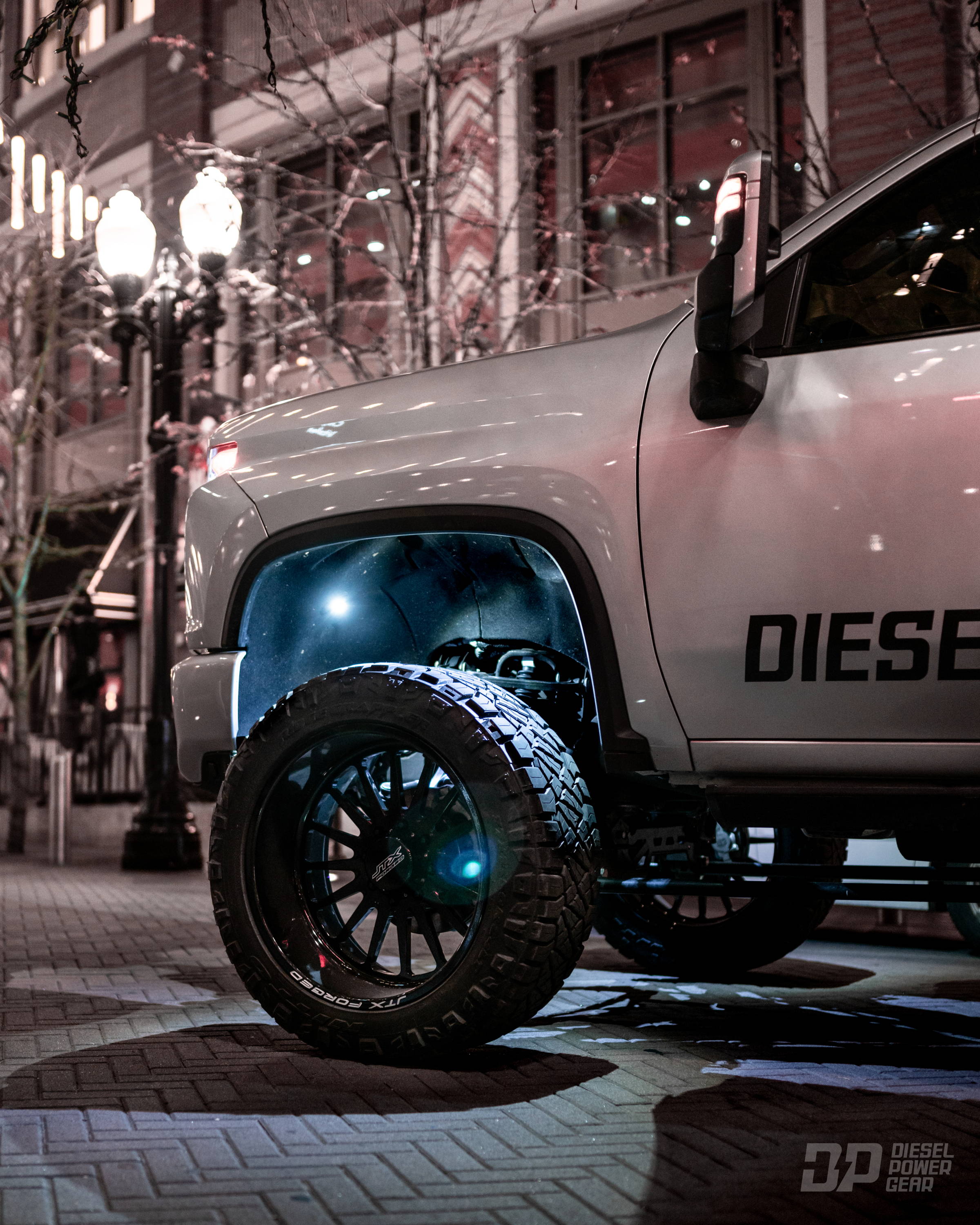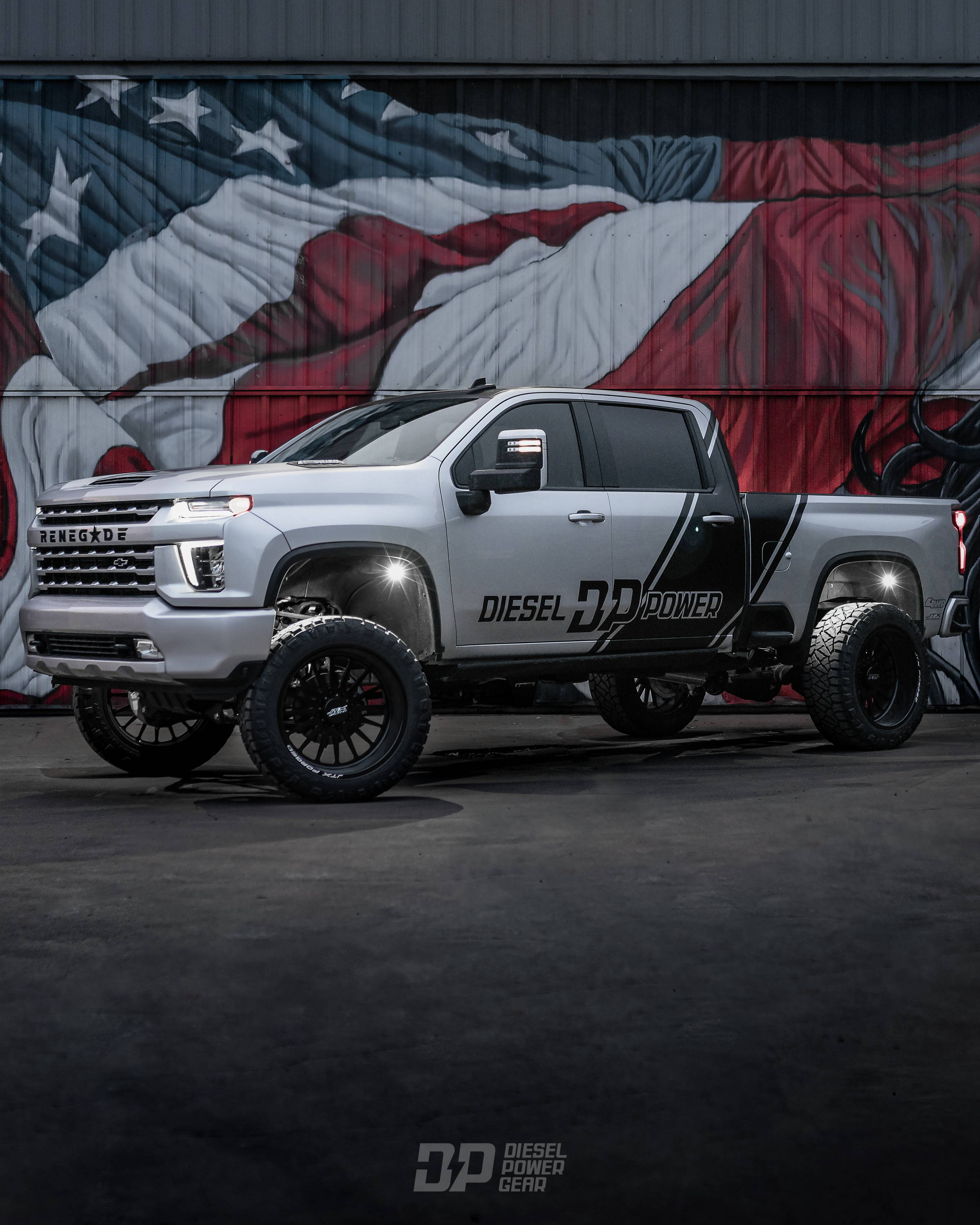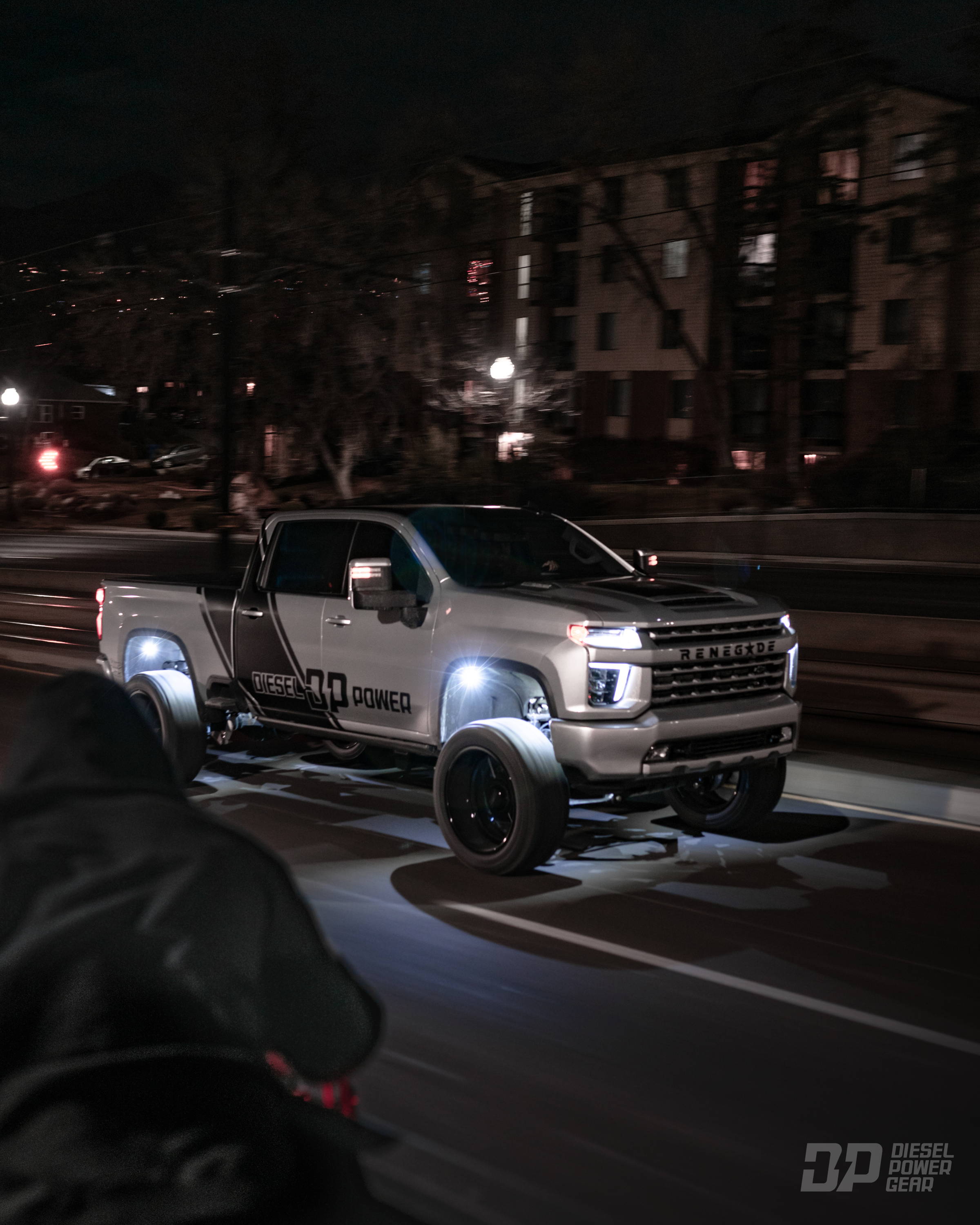 RENEGADE
5.5 - 6" Procomp Lift
24x12 JTX Forged Silencer Wheels in Gloss Blac
37x13.50-24 Nitto Ridge Grapplers
Custom 'Renegade' Grille by SMCO
ProComp Rock Lights
---
Say cheers to the New Year and a new truck! We are kicking off January with a giveaway that breaks all the rules. Some people think its treachery to build a truck like this. We take it as a challenge.
Introducing Renegade.
Renegade is 2020 Chevrolet Silverado 3500 LTZ powered by the L5P Duramax. Chevy gave this 3500 a reinforced chassis and strengthened the axles and joints to make this the heavyweight champion. This beast has an unrivaled towing capacity of 35,500 lbs as it puts out an impressive 910 lb-ft of torque and 445 horsepower. The new Allison 10-speed transmission provides better gear selection than the previous 6-speed.
When you get a look at the new Chevy the first thing you may notice is the front grille, so we took this opportunity to make this truck attract attention with a custom 'Renegade' Grille.
Bigger is always better, so we added a 6" ProComp Lift to give Renegade the ability to stand out and conquer any type of challenge.
The stock wheels will not cut it for this ride, so we went with the 24x12 JTX Forged Silencer wheels in gloss black. To give it the best traction we wrapped them in 37x13.50-24 Nitto Ridge Grappler tires. This combo will certainly steal the show.
ProComp's Rock Lights will give you the view of the landscape and let you show off your wild side while you are cruising around.
Inside Renegade you will find a luxurious and spacious cabin equipped with leather seats and all the amenities to keep you comfortable and safe for any outing.
So, if you want to get away from normal life, look no further than Renegade to help you escape.
Every $5 spent on dieselpowergear.com is an entry into winning this truck. Set your sights on a new truck this year. Will you be the lucky winner?