DIESEL POWER GEAR GIVEAWAY
February 1st, 2020 - February 29th, 2020
2018 Dodge Ram 2500 Laramie
6.7 Cummins
Automatic Transmission
+
2020 Polaris RZR 1000
Glee Anne Erdelbrock
of Toutle, Washington
THE TIMBERWOLF (+ BONUS RZR) GIVEAWAY ENDED FEBRUARY 29TH, 2020.
Congrats to Glee Ann of Toutle, Washington!
---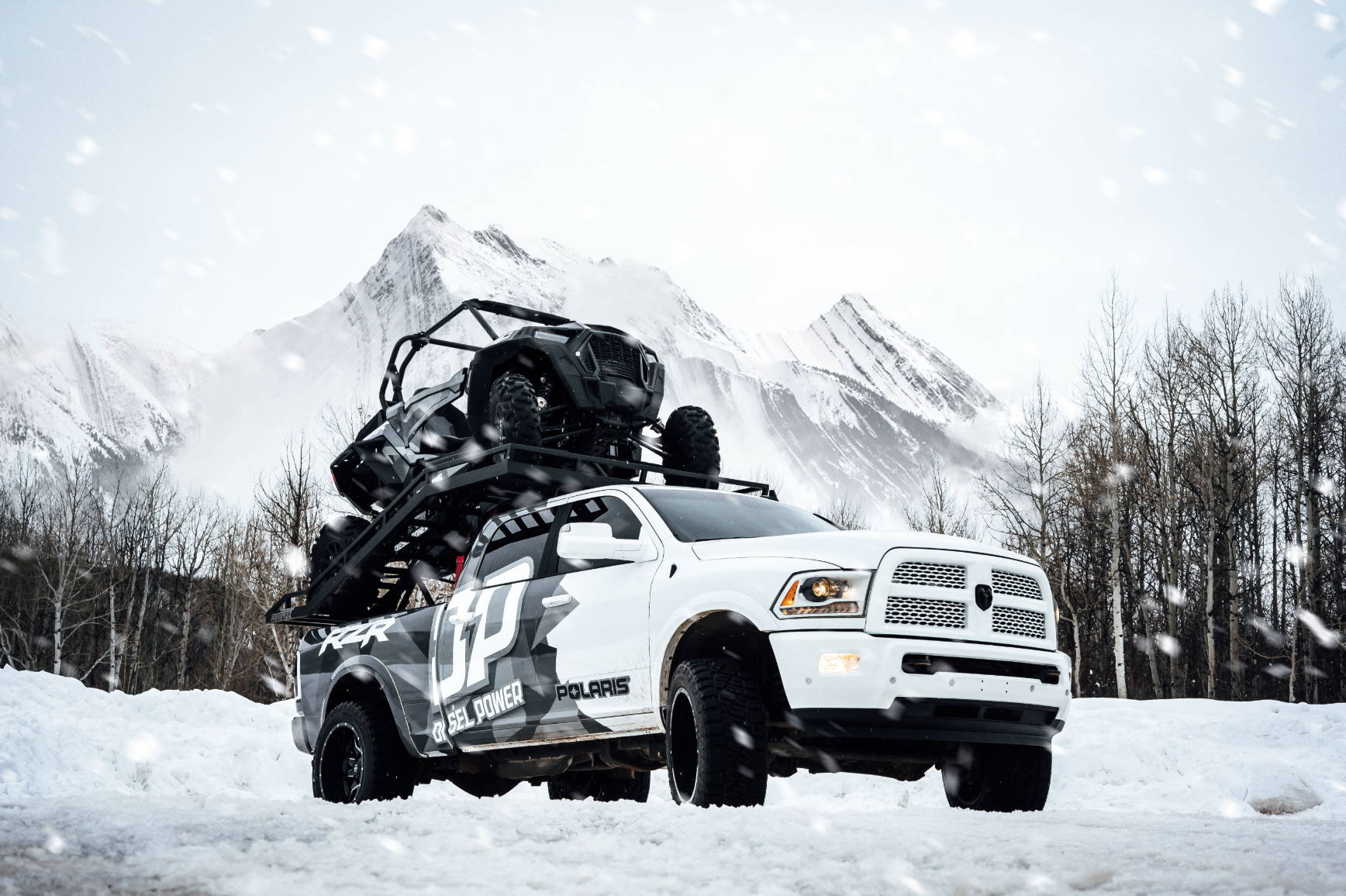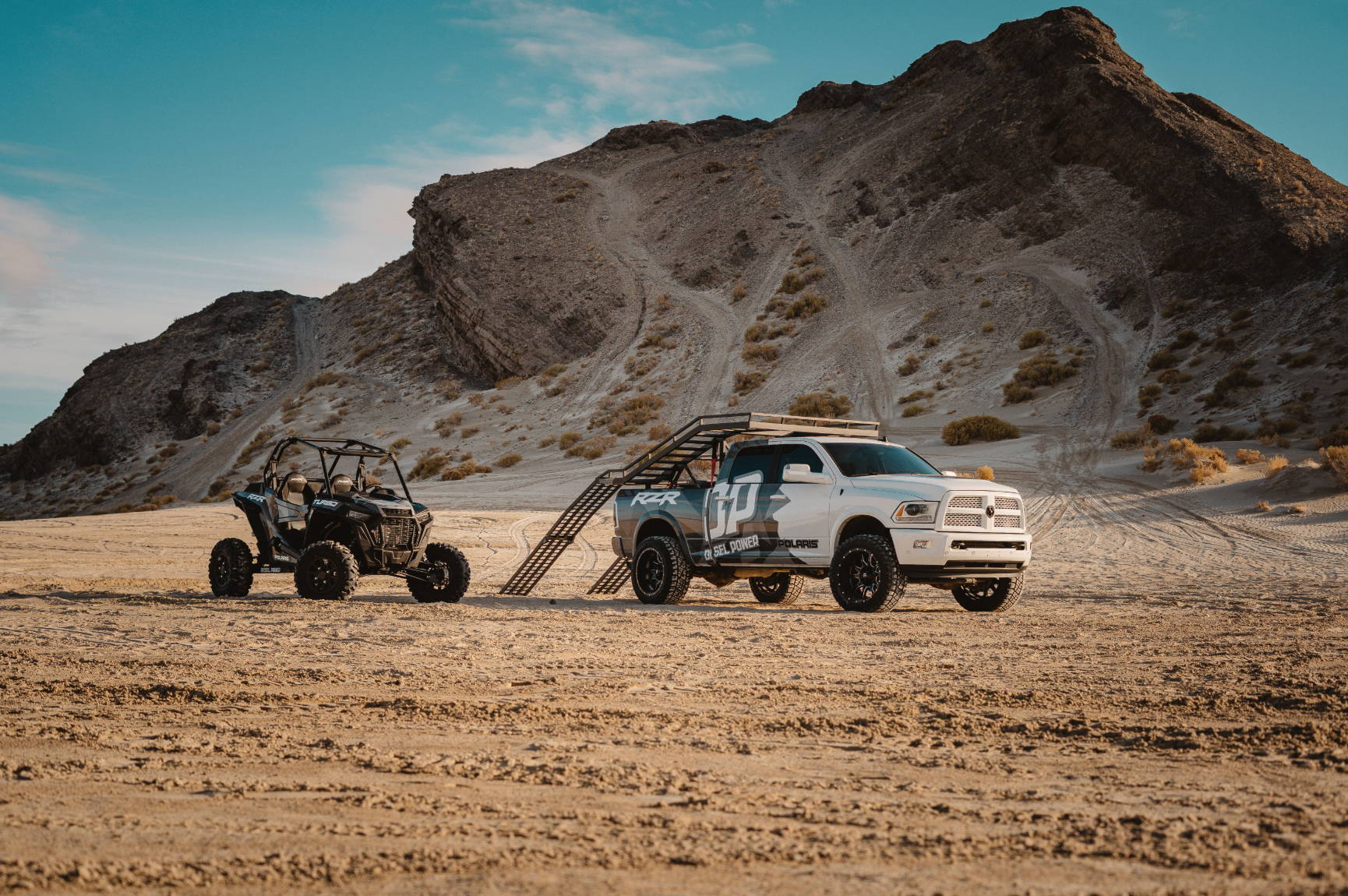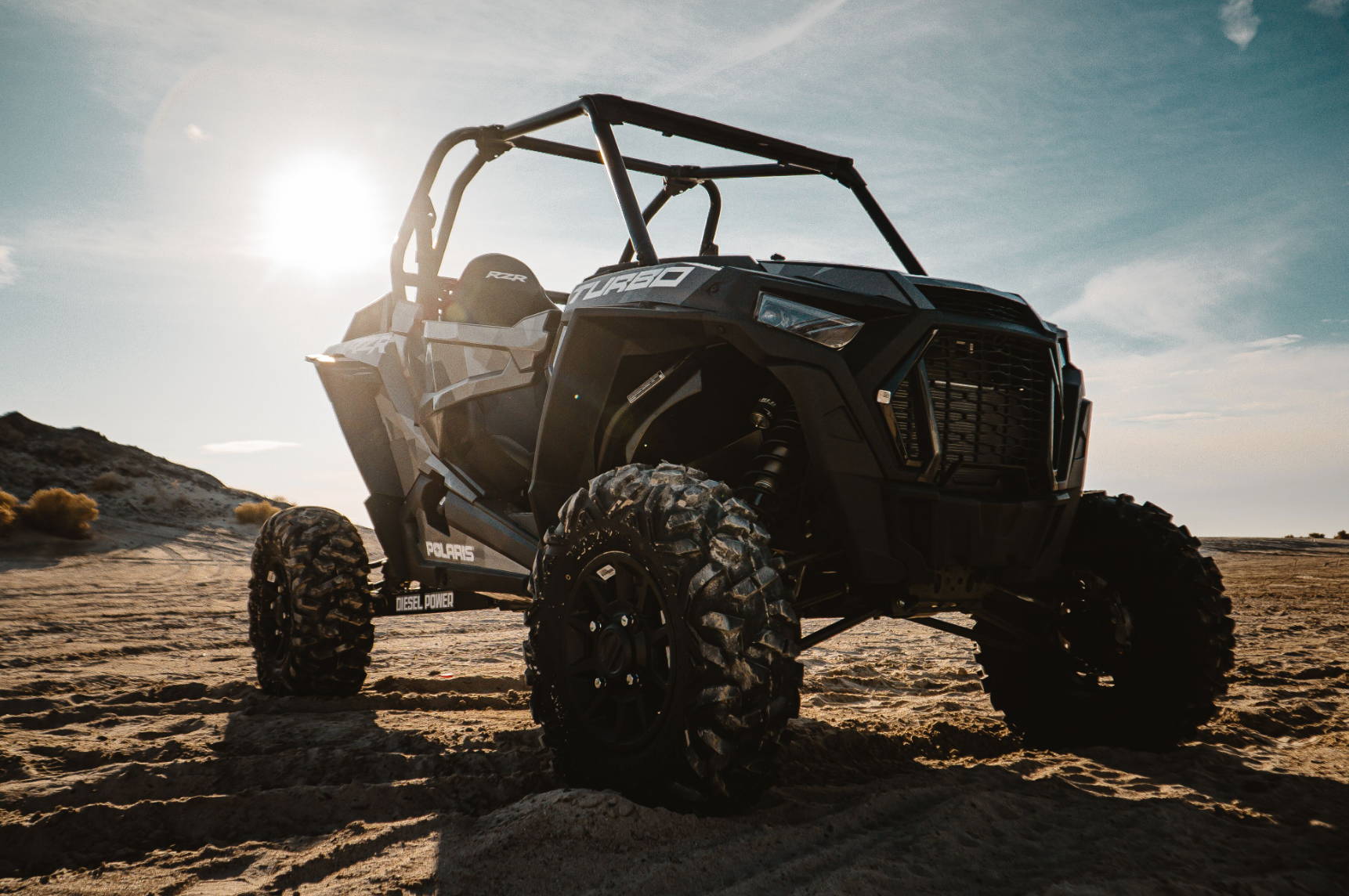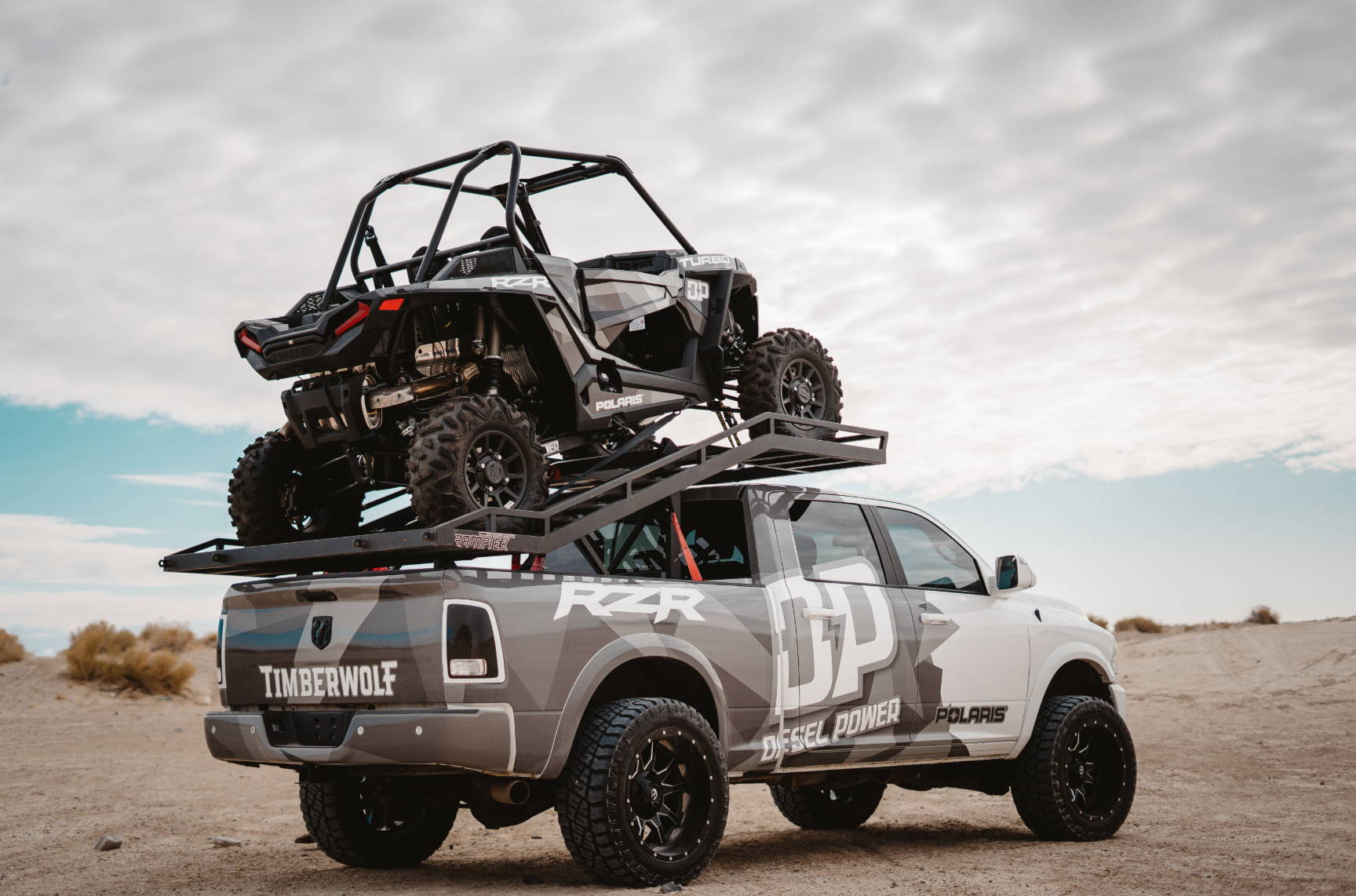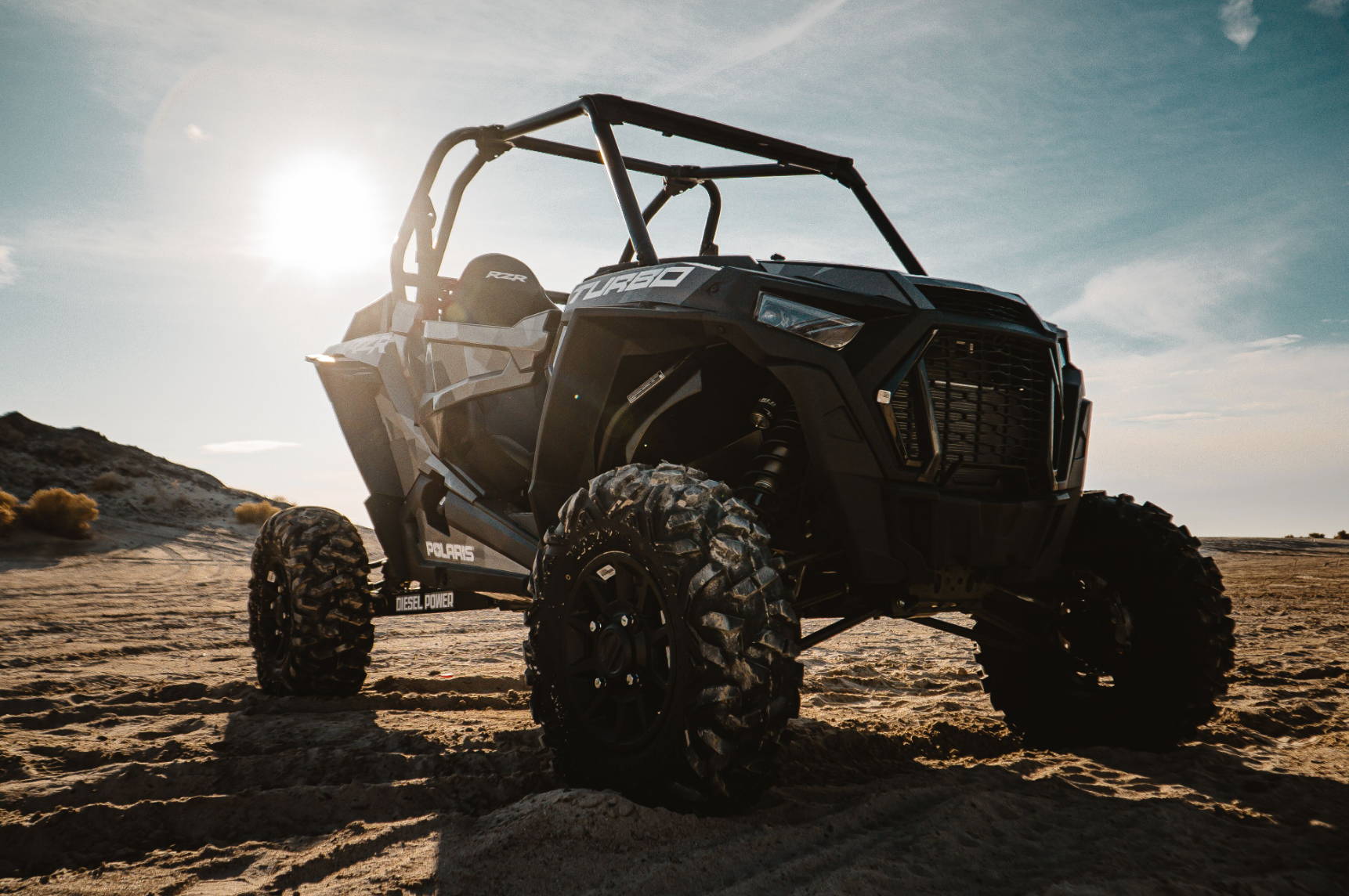 • 2" Leveling Kit
• 22x12 Fuel D610 Maverik Wheels
• 325/50-22 Diesel Power Torque M/T Legion Tires
• 68RFE 6-Speed Automatic
• Ramptek Deck
• Custom Vinyl Wrap by Vinyl Wurx (removable)
• Paint Matched Bumpers, Grille, Mirrors, Door Handles, and Headlights
• + 2020 RZR XP 1000
Who's afraid of the big, bad wolf?
Timberwolf is a 2018 Dodge 2500 Ram given life by the legendary 6.7 Cummins Turbo Diesel engine. It's paired with the 68 RFE 6 Speed automatic transmission and generates 370 hp and 800 lb-ft of torque. Whether for work or for play, this engine and transmission package make towing a breeze.
The 6.7L engine is rated with a 17,980-pound maximum towing capacity. It also has the best in class 15,000-mile oil change interval and the smart diesel exhaust brake that helps control the vehicle speed when going downhill.
Timberwolf sports the Laramie luxury package and features the latest gadgets for a comfortable and safe ride. This includes the Uconnect®4 with an 8.4-inch display that puts all the controls at your fingertips and supports Apple CarPlay®.
It has a 2-inch leveling kit in the front to give it the flatter stance. This makes room for the 22X12 Fuel D610 Maverik wheels that are wrapped in 325/50-22 Diesel Power MT tires for maximum traction. Go anywhere and do anything in Timberwolf.
On the exterior a custom vinyl wrap by Vinyl Wurx has been added to make the truck really stand out. The beauty of this is beast is in the details. The bumpers, grille, mirrors, door handles, as well as the headlights have all been paint matched to go with the rest of the truck.
Timberwolf is a truck that most only dream about, but we have a surprise for you. To sweeten the giveaway, we are throwing in a stock 2020 Polaris RZR XP 1000.
Polaris has been the leading UTV manufacturer from the start. The XP 1000 is an amazing ride that will take you to places you have never thought of. The best part is that this package also comes with a Ramptek deck that fits in the back of the Dodge bed and allows you to load up your UTV and take it anywhere. When you're not using the UTV the Ramptek deck can easily be removed.
Time to stop drooling and enter today to make this wolf a part of your pack. Every $5 spent on dieselpowergear.com is an automatic entry into this giveaway. Have a howling good time with Timberwolf.
Out with the old, in with the new.
Are you one of the 45% of Americans who makes New Year's resolutions? Well, this is the year to start. Set your sights on a new goal this month.
Win Stealth!
Stealth is a 2016 Chevrolet Silverado 3500 LTZ High Country powered by the iconic 6.6 LML Duramax. This beast is loaded with all the bells and whistles and will attract the finest crowd of onlookers. We have upgraded this Duramax with some of the best products on the market and we love how it turned out!
You will notice some big changes at the front when you see that a ram air hood from a 2019 LP5 Duramax truck has been installed. This really gives Stealth a one of a kind look that you won't see anywhere else. The hood meets up with a custom grille featuring amber lights and our bearded skull. The headlights have been upgraded to give a performance look and provide better lighting while driving.
The front end has also been upgraded with a heavy-duty Fusion bumper that has been color matched to the body. It has tow hook attachments and includes wide-angle LED lights from Pro Comp USA to improve your view of the outdoors at night.
At the rear, a Fusion bumper with Rigid lights was installed to match the front and to keep the sporty look. The taillights have also been upgraded to match the rest of the LED lighting.
The trendy matte grey wrap gives this Duramax a tough and stealthy appearance.
Stealth has a 7.5-inch lift from Rough Country, which gives this truck the stance and height to fit the 37x13.5 Legion Diesel Power MT tires wrapped around a set of bronze 22X12 Fuel Rebel wheels.
The truck bed is great to use for work and hauling your toys, but when not in work mode you can be confident that all your valuables and equipment will be safe in the bed due to the quad fold hard tonneau cover.
So, cheers to the New Year and a chance to start it off right with Stealth. Every $5 spent on dieselpowergear.com is an automatic entry into the giveaway. This could be your year to win! Enter today!