DIESEL POWER GEAR BLACK FRIDAY 2020
December 1st, 2020 - December 31st, 2020
2020 Ford Transit 250
EcoBoost AWD
Antonio Ramirez
of Mission Texas
THE VANDAL GIVEAWAY ENDED DECEMBER 31ST, 2020.
Congrats to Antonio Ramirez from Mission, Texas!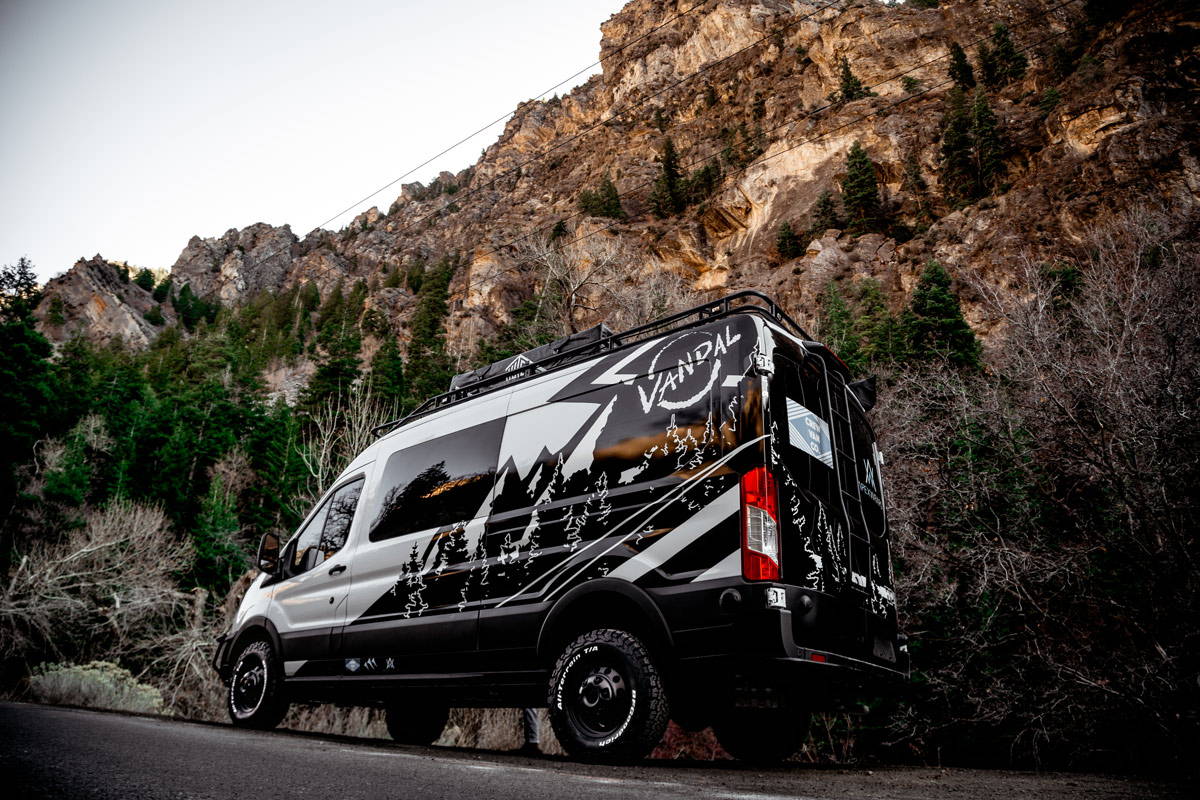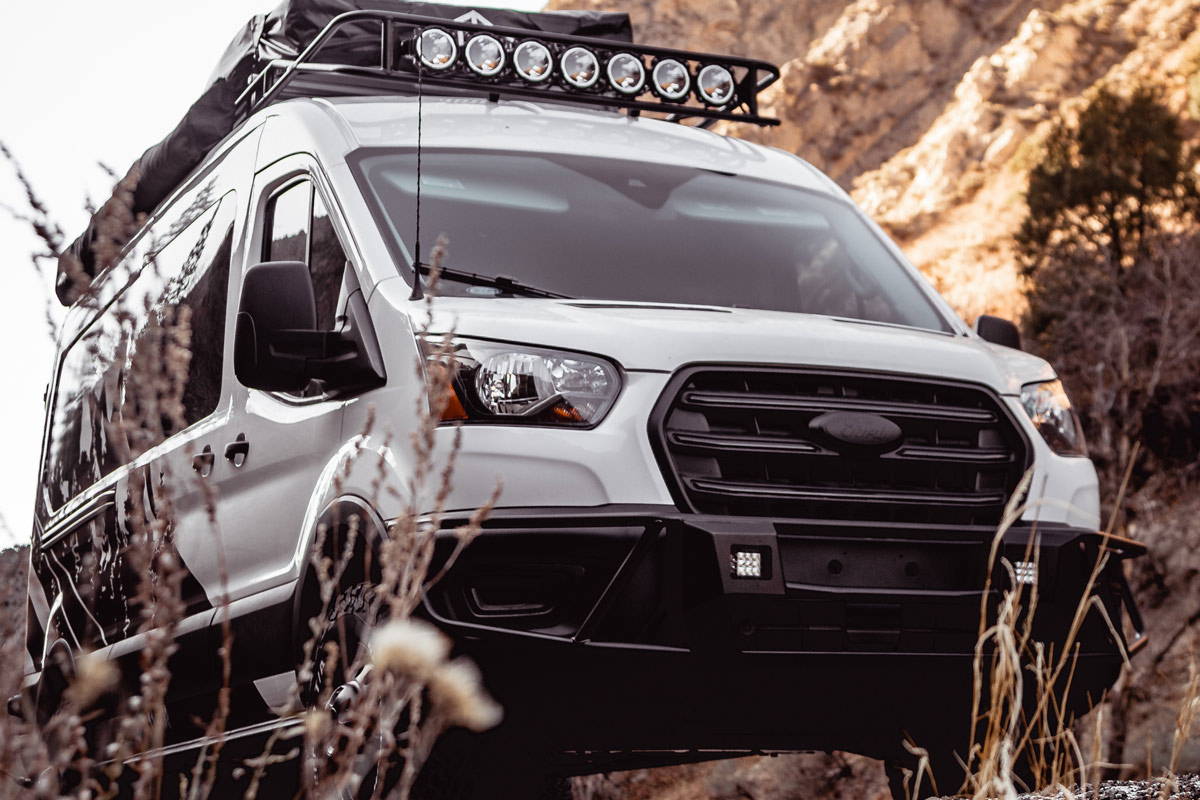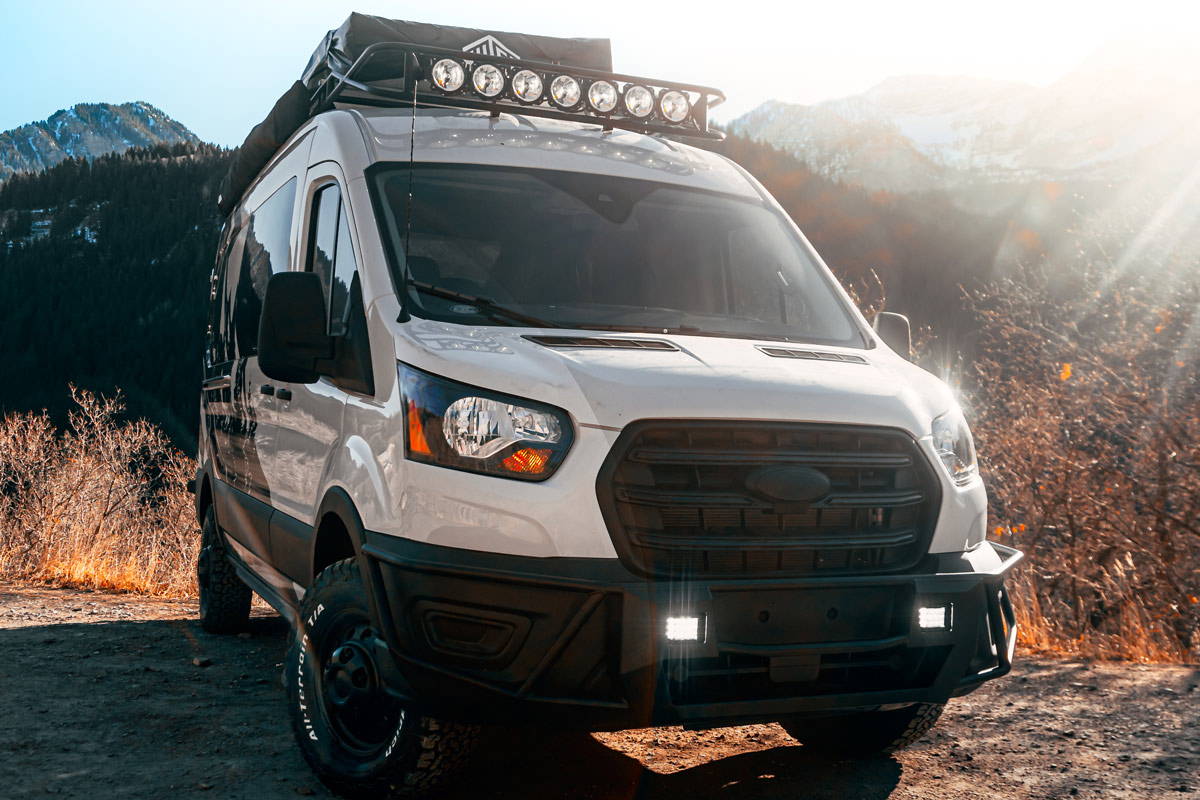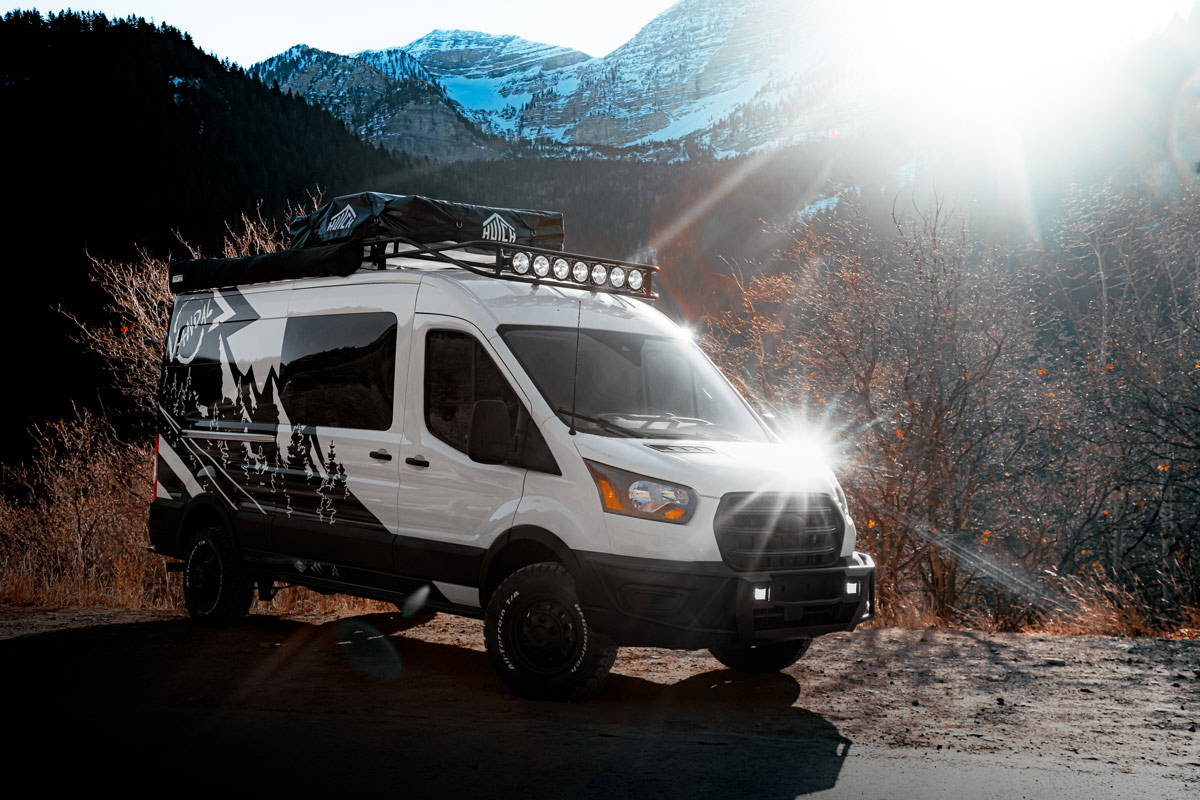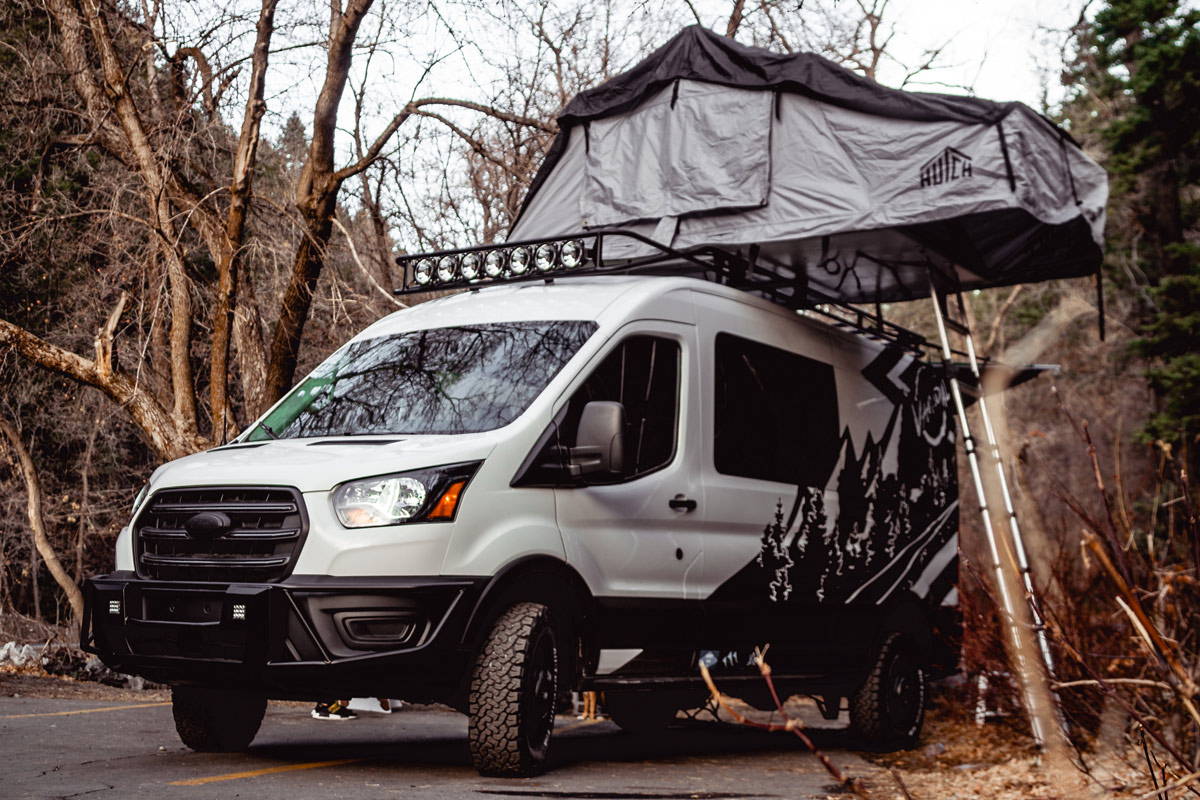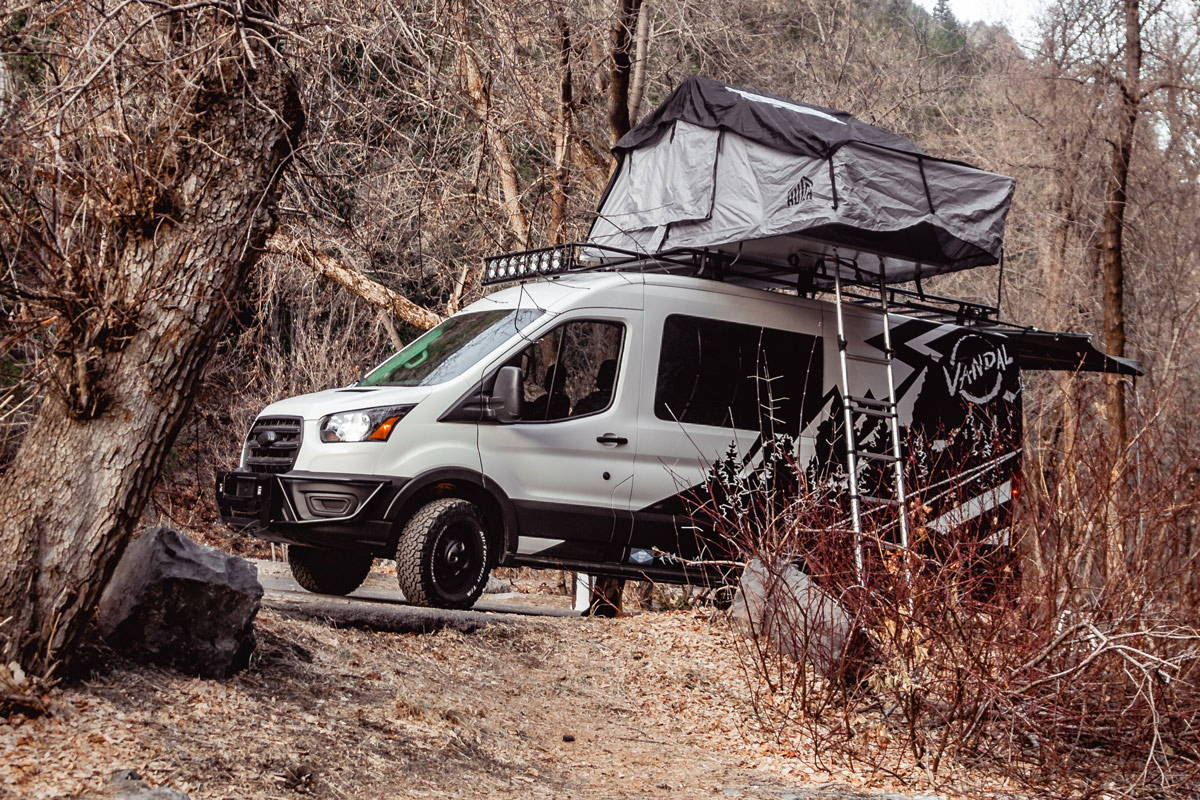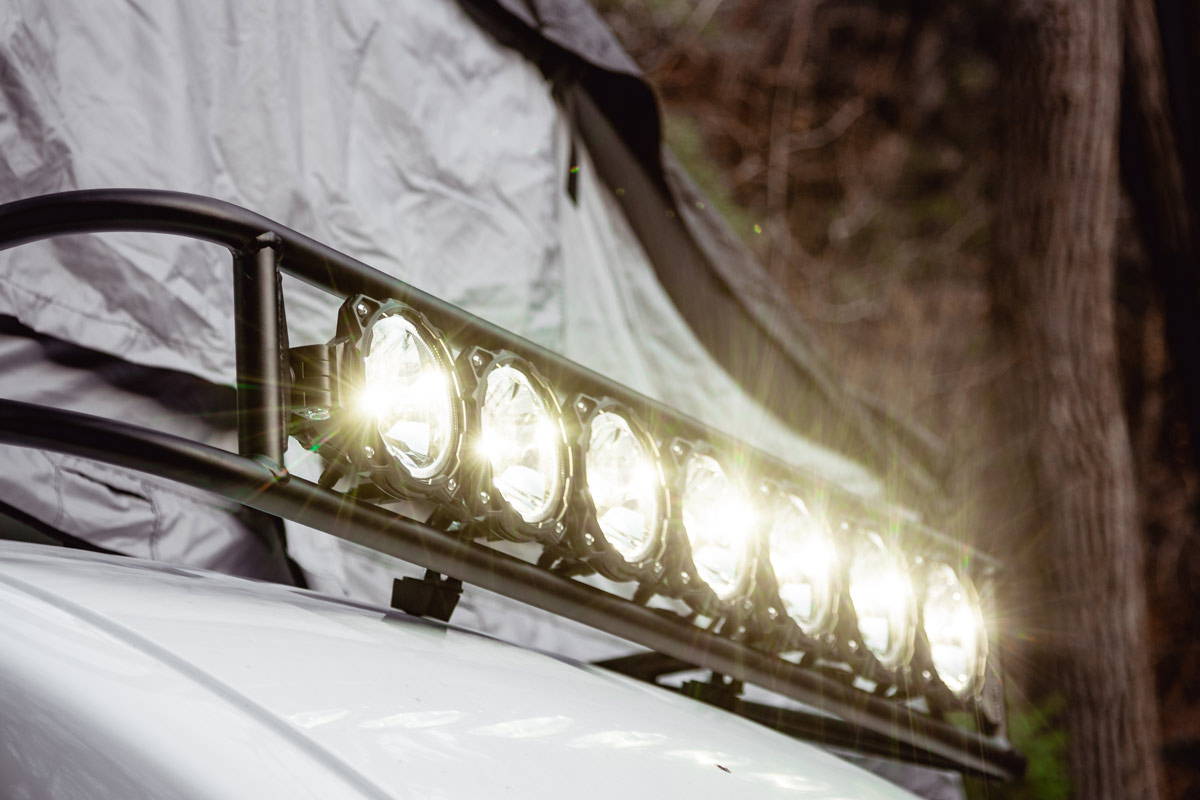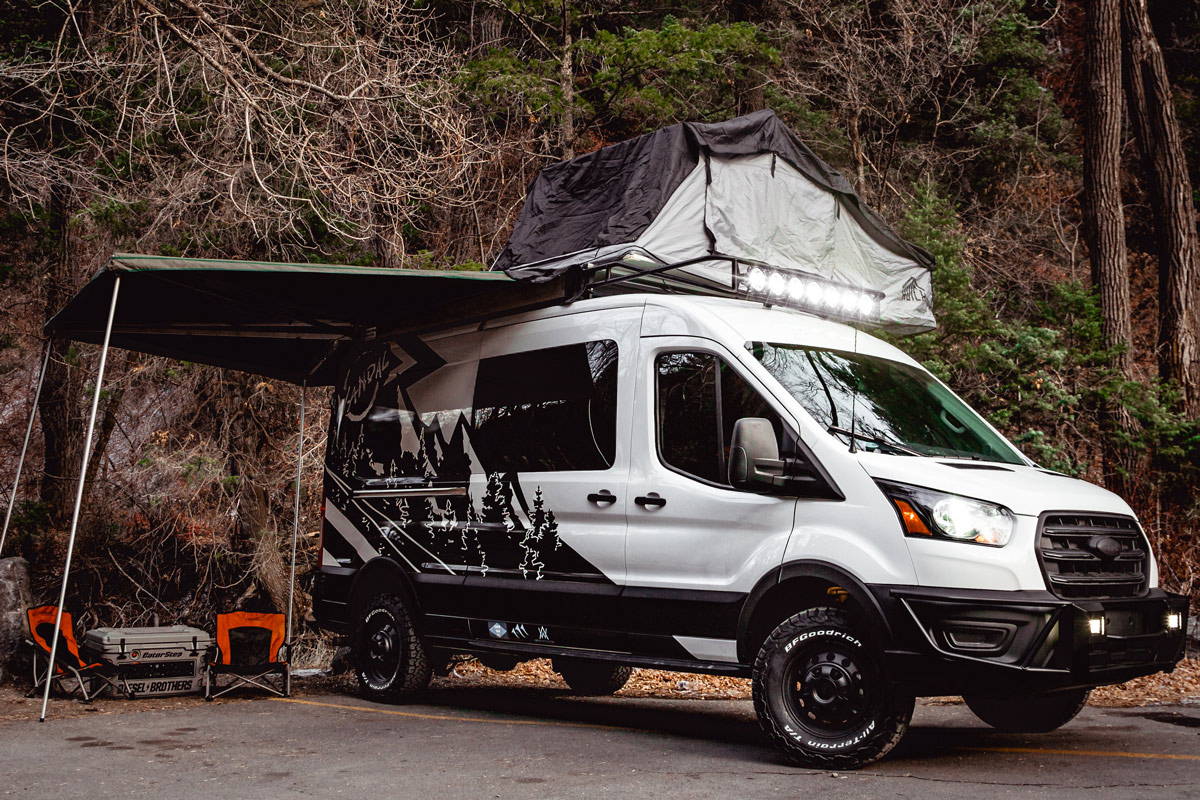 VANDAL
2.25" Van Compass Lift
17" Raceline Defender Wheels @racelinewheels
31" BF Goodrich All Terrain TA/KO2 Tires
Custom SMCO Front & Rear Bumpers
Custom SMCO Roof Rack
KC Hilites Pro6 Forward Facing Pro6 Light Bar- with C-Series Perimeter lights @kchilites
Hutch Rooftop Tent @hutchtents
Rugged Bound 270º Ostrich Wing Awning @ruggedbound
Custom Vinyl Wrap / Design
---
Get ready for the adventure of a lifetime! For the first time ever, we are giving away the coolest and most jaw-dropping van you have ever seen. This is not your typical family van, but a one-of-a-kind rugged machine equipped with all the necessities to go anywhere and anytime.
Introducing Vandal!
Vandal is a Ford Transit 250 with the tried and proven 3.5-Liter twin turbo EcoBoost that produces 310 hp and 400 ft-lbs of torque. The drivetrain provides AWD so you can get to your off-road destination with ease. There is plenty of room inside for your 5 favorite guests, including enough space in the back to throw in all your gear.
Vandal is completely decked out from top to bottom including a custom vinyl wrap. We put on custom SMCO Front and Rear Bumpers and a SMCO Roof Rack for that tough look.
We added a 2.25" Van Compass Lift to give clearance for the higher terrain you may encounter. With the 17" Raceline Defender Wheels wrapped in 31" BF Goodrich All Terrain TA/KO2 Tires, this van is ready to wander across the country in style.
Vandal has a Hutch Rooftop Tent that gives you the camping feel along with the security of the being off the ground. It can be set up and taken down in 60 seconds, which is great for quick stays and for longer getaways.
To extend the great outdoor feel, we have included the Rugged Bound 270-degree Ostrich Wing Awning. It will provide 120 square feet of shade in 30 seconds to keep you out of the heat of the sun or sheltered from the rain.
On top is the KC Hilites Pro 6 Forward Facing Light Bar with C-Series Perimeter Lights to easily light up the area around you when you are driving off-road or to help in setting up your campsite.
Owning Vandal will allow you to be a part of a group of travelers called Overlanders. Overlanding is the ability to take your vehicle off-road and spend time off the grid. Vandal is ready to explore. Don't let this bad ass van slip away.
Every $5 spent on dieselpowergear.com is an entry into winning Vandal. Where will your next adVANture be?