DIESEL POWER GEAR GIVEAWAY
March 1st, 2020 - March 31st, 2020
2019 Chevy Silverado 5500
6.6L Duramax
Automatic Allison Transmission
Thomas Vig
of Sioux Falls, South Dakota
THE WORKHORSE 2.0 GIVEAWAY ENDED MARCH 31ST, 2020.
Congrats to Thomas Vig of Sioux Falls, South Dakota!
---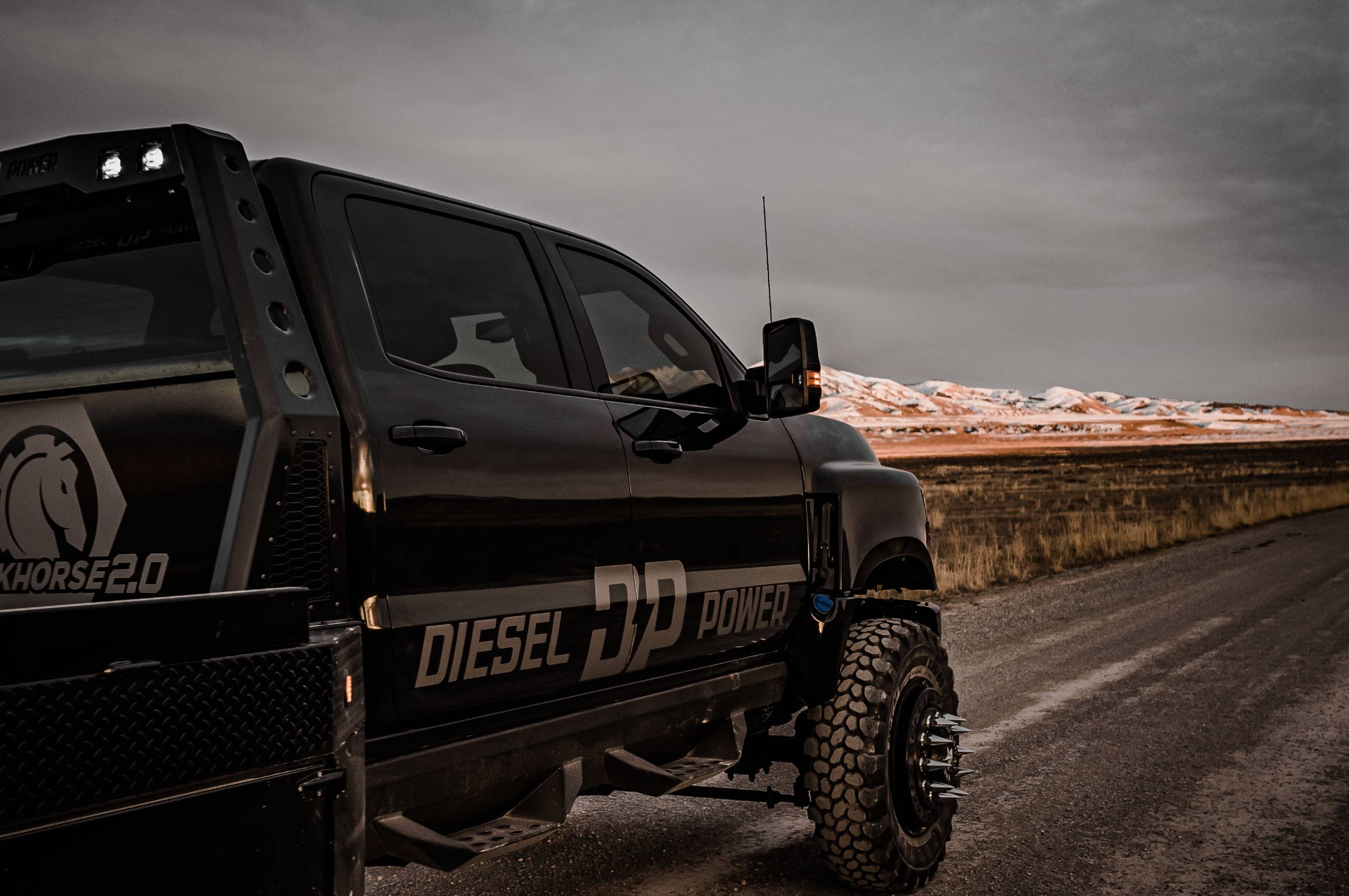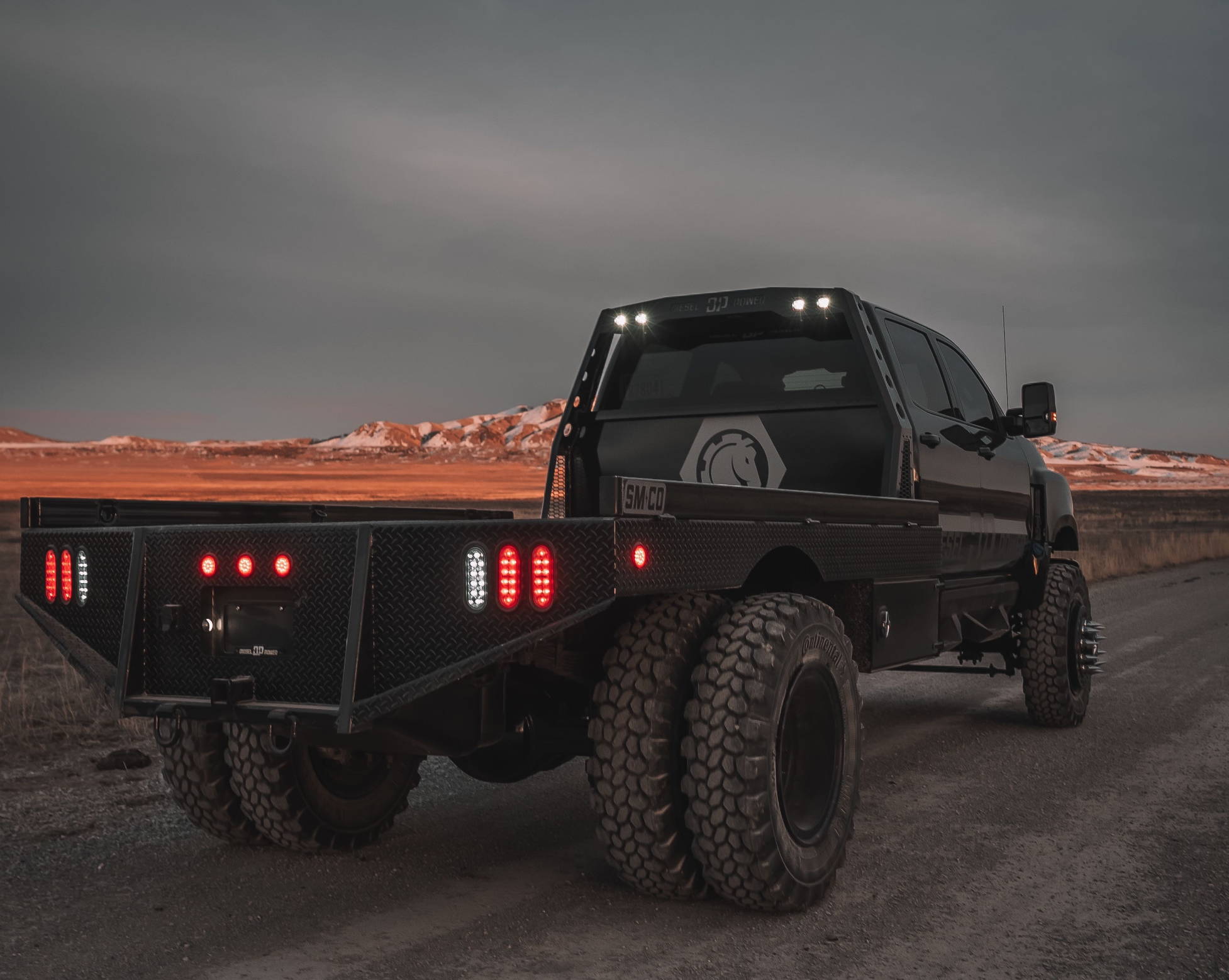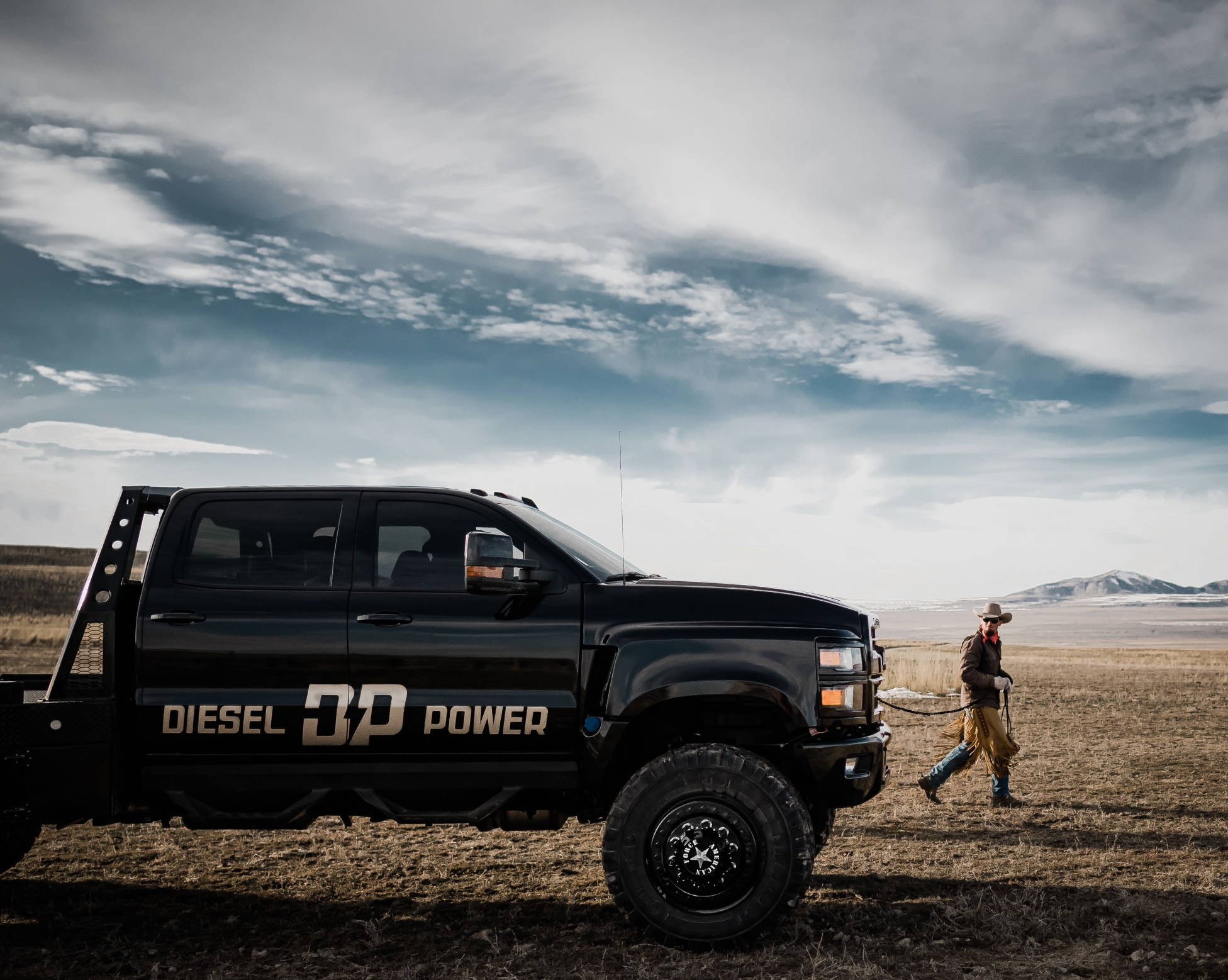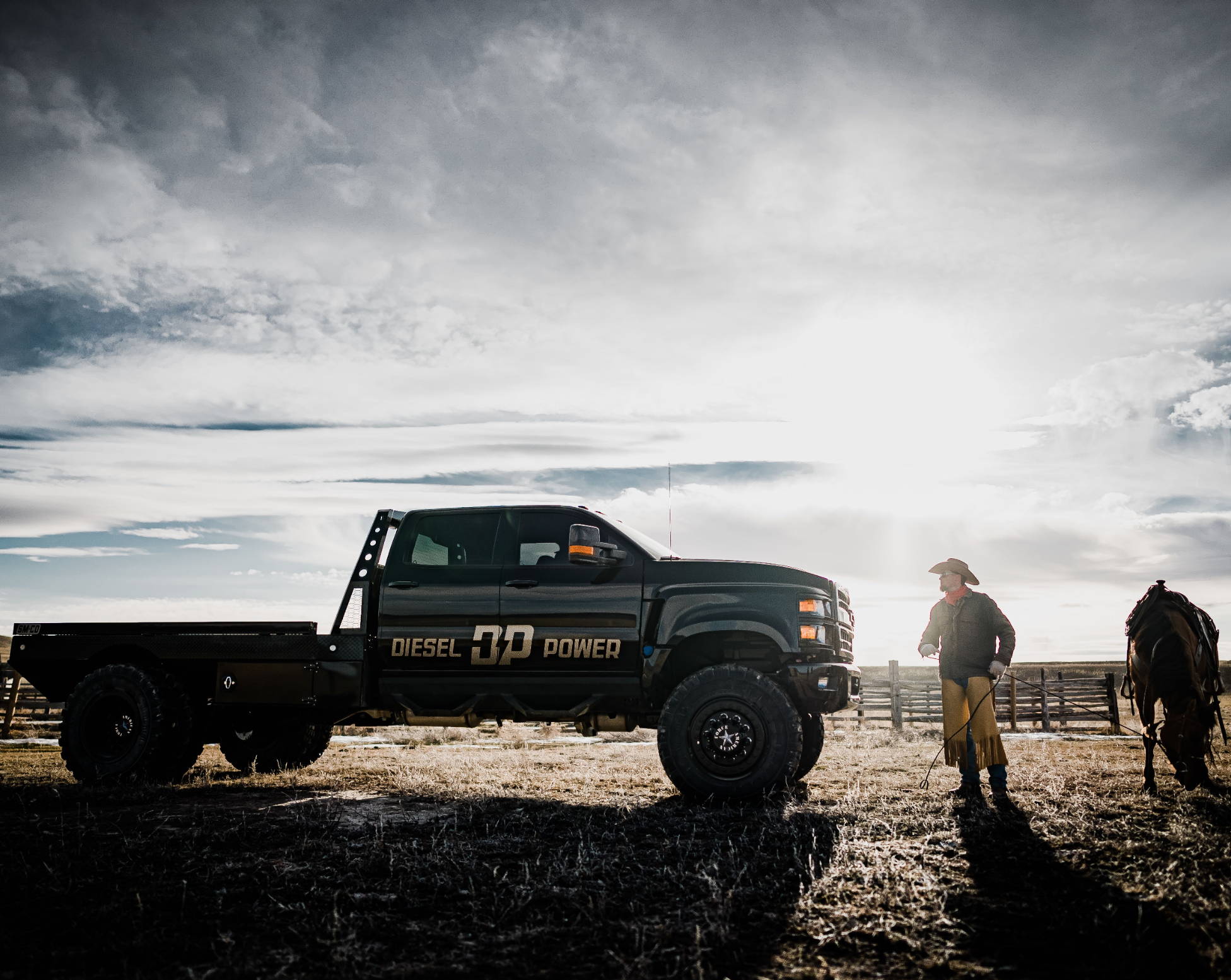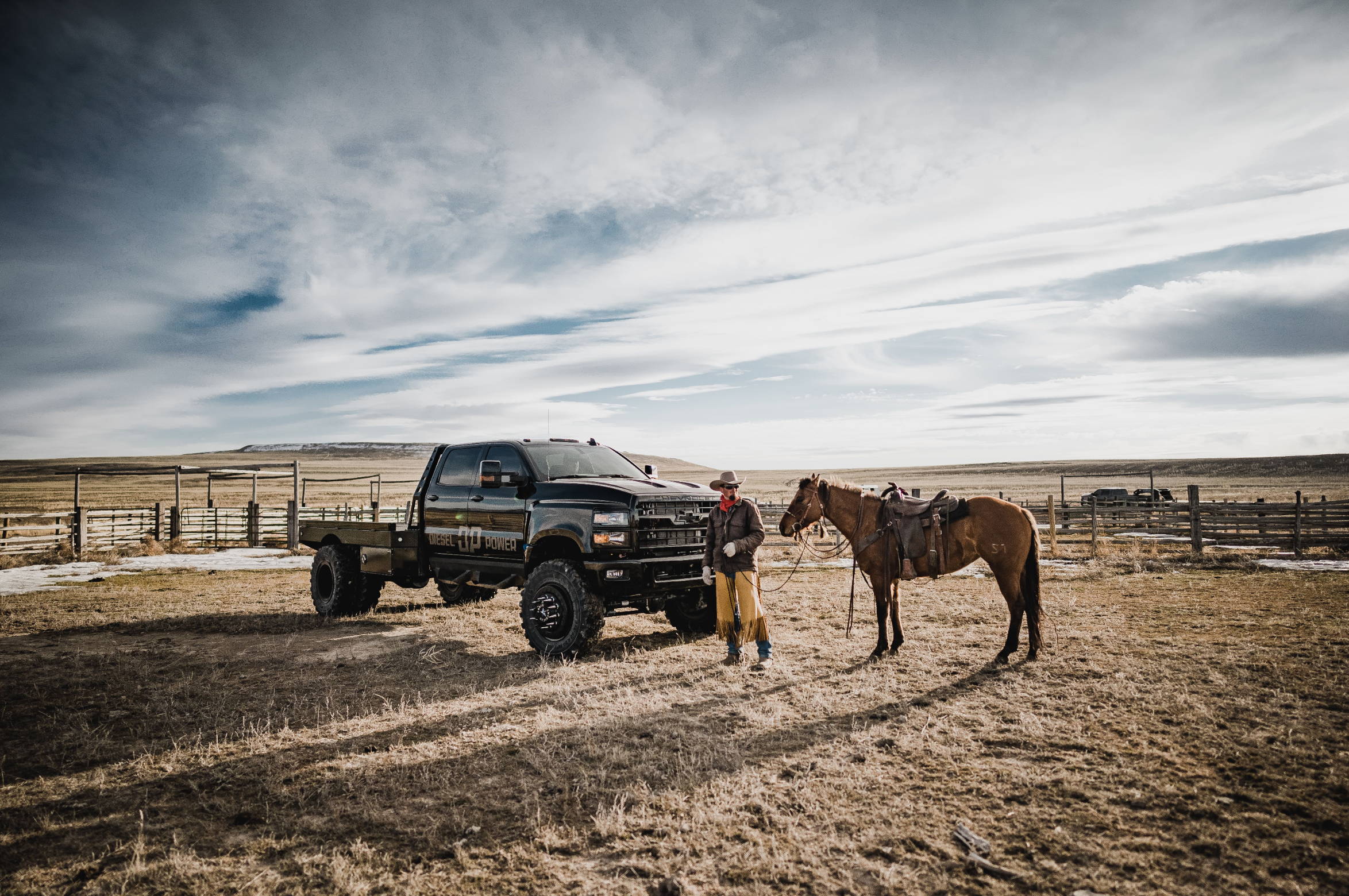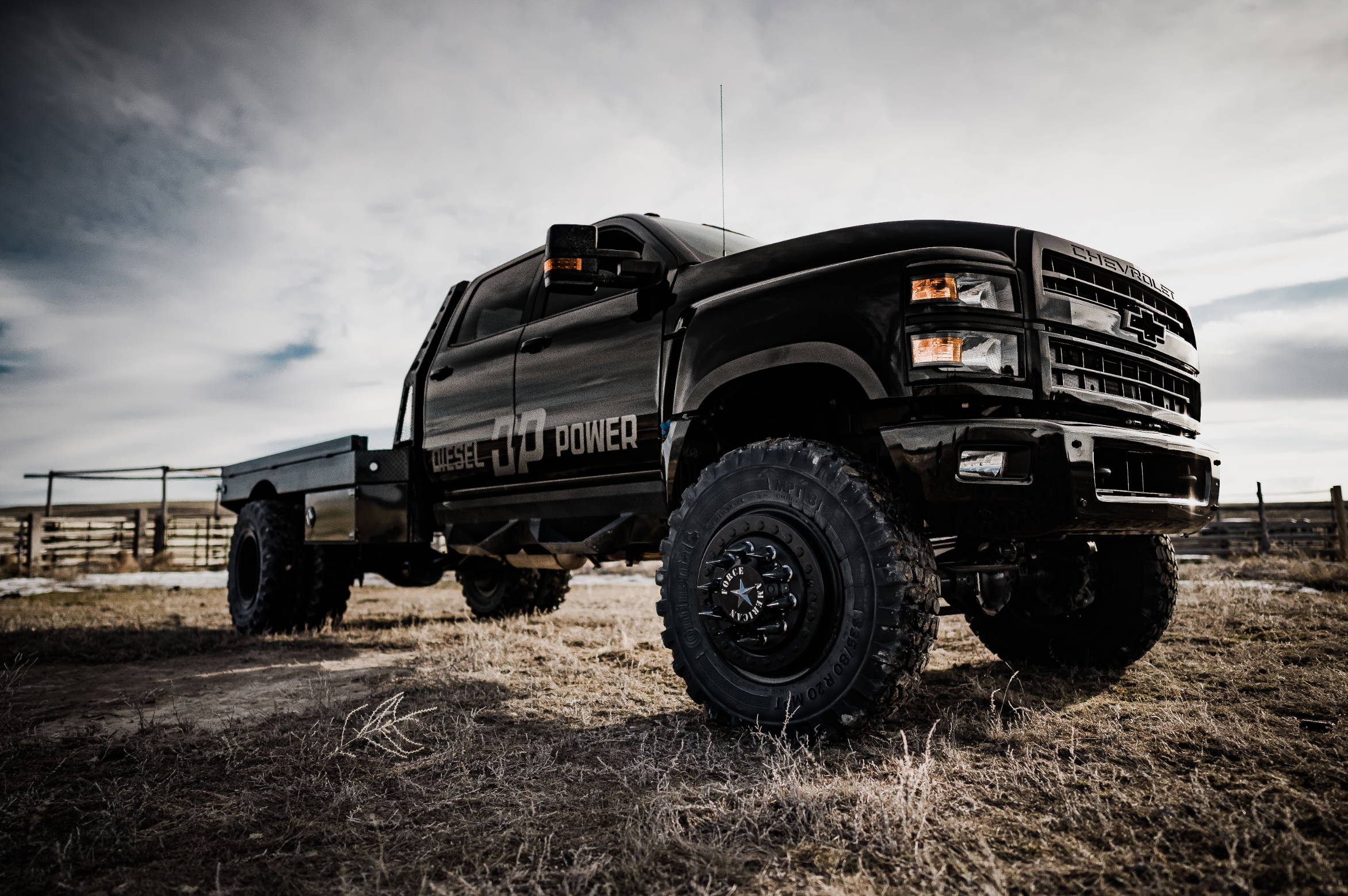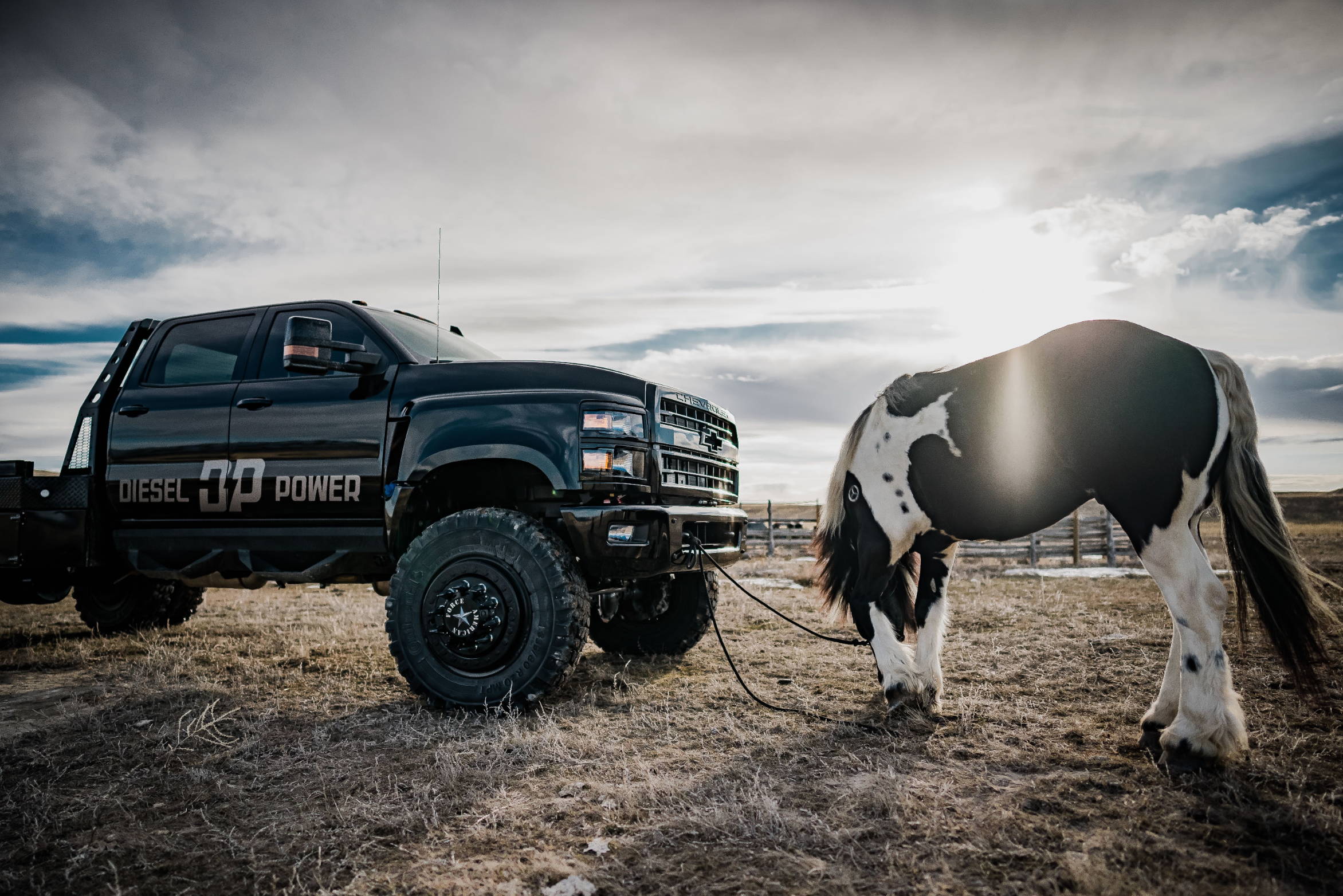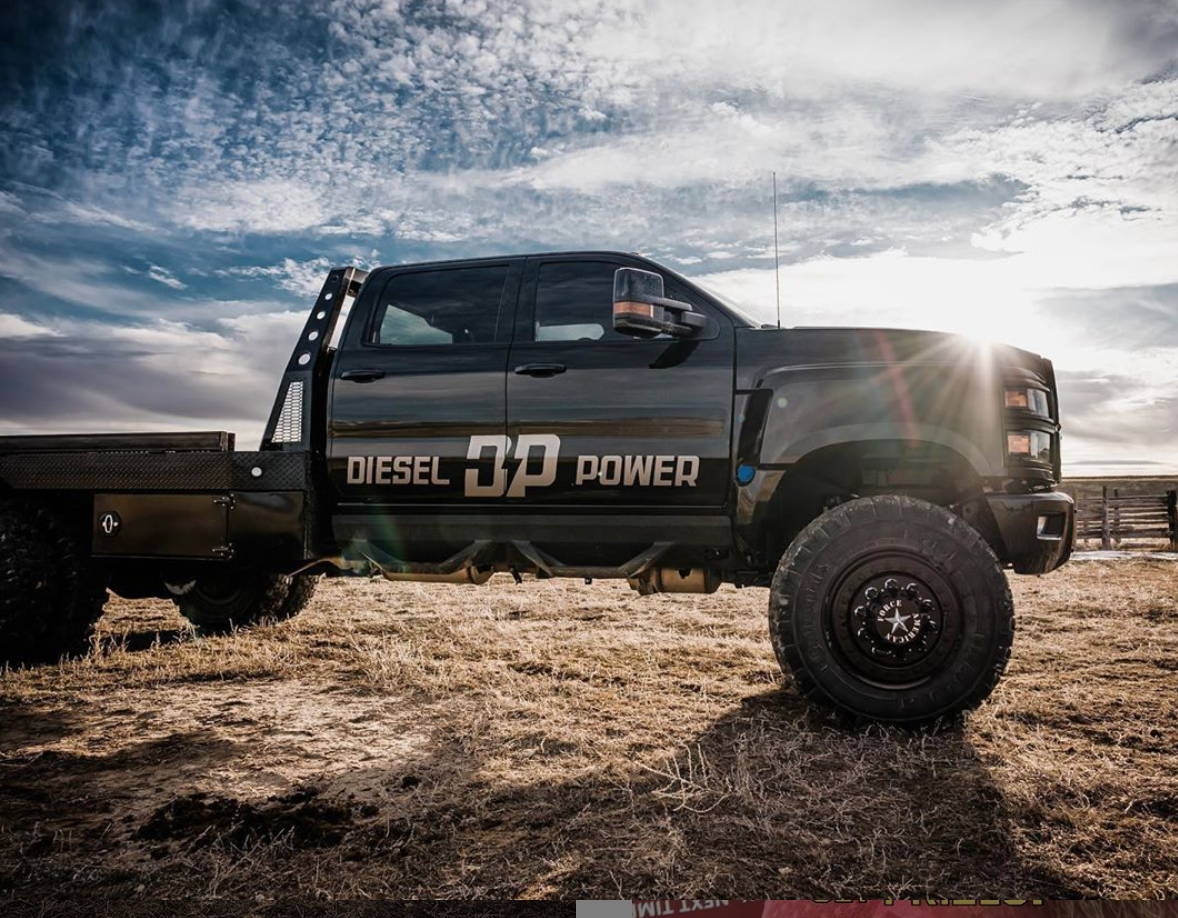 • SMCO Leveling Kit
• Bradford Built Flatbed
• Line-X Paint on Flatbed
• Custom DP Headache Rack
• LED Flood Light Integrated into Rack
• 41" Continental Tires
• 20" MRAP Wheels with American Force Center Caps
• Rigid Lights (Rear Bumper)
• Custom Aluminum Line-X Entry Steps
• Custom Suede Headliner with Multi-Color Fiber-Optic Lights
• Custom Upholstered Seats
BONUS PRIZE: 30' LOAD TRAIL TRAILER
Want a truck that works as hard as you and is built to last?
Then Workhorse 2.0 is the truck for you! No matter how tough and dirty the job is, Workhorse has you covered.
Workhorse is a 2019 Chevy 5500 powered by the tough 6.6L Duramax and Allison transmission. With a fuel capacity of up to 65 gallons, this truck will allow you to work or play for a very long time.
This beast can tow up to 20,000 pounds! (Now that's a lot of horses!) We have added some upgrades to this stock truck to make this monster in a league of its own.
The truck has been blacked out for that stealthy look. It has 4-wheel drive so you can take it anywhere you want and not have to worry about needing more traction.
We have thrown on a SMCO leveling kit to raise the height of Workhorse for more ground clearance. This allowed for the rugged 41" Continental tires and custom aluminum Line-X entry steps to get into this beast.
On top of Workhorse's strong painted chassis is Line-X'd Bradford built flatbed with a custom Diesel Power headache rack integrated with LED flood lights.
If you think the outside looks amazing, wait till you see the inside. The interior features custom upholstered seats and has been topped off with a custom suede headliner that has multi-color fiber-optic lights. Yes, you can host your own dance parties in the cab of the truck, and the crew cab still has plenty of room for all your friends.
We have added some husky liners to keep the interior looking nice after a long day's work. Quickly shake or wipe off the mats for a night out on the town with your family or friends.
Heavy D decided that this truck needed to show off its towing power, so he has thrown in a Load Trail gooseneck trailer to haul your hay or even your toys.
Now don't hold your horses on this giveaway. Hurry and enter today. Every $5 spent on dieselpowergear.com is an automatic entry into winning Workhorse.